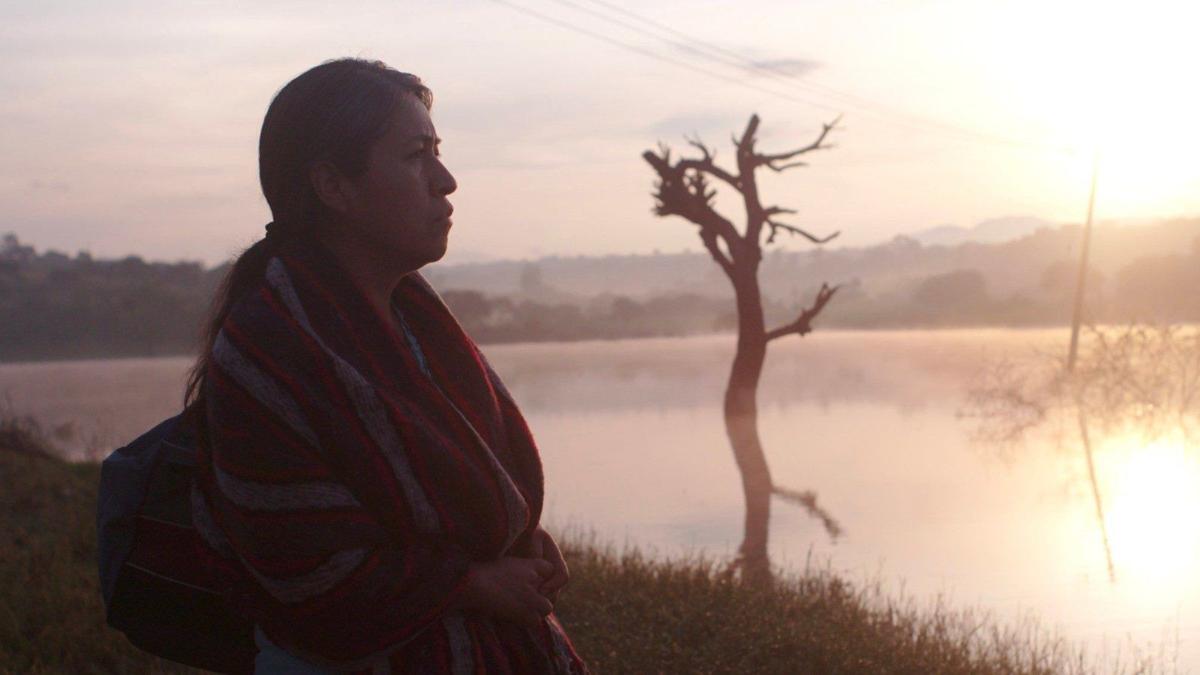 At key moments in Fernanda Valadez's harrowing and impressive debut film "Identifying Features," the image blurs, as if we are watching the movie through tears. It's a storytelling device, deliberately obscuring key information from the viewer to be revealed later for maximum dramatic effect.
But it's also a metaphorical device. In telling this story of the harshness of life in a part of Mexico, just south of the U.S. border, where militias and cartels rule the landscape and innocent people are "disappeared" forever, we're seeing a place that most of us would rather not see.
"Identifying Features" is this week's free UW Cinematheque virtual screening. Email info@cinema.wisc.edu and put "IDENTIFYING FEATURES" in the subject line to get a free online link to watch.
The film focuses on Magdalena (Mercedes Hernandez), a middle-aged mother in central Mexico who is distressed to hear that her baby-faced teenage son Jesus (Juan Jesus Varela), wants to illegally enter America to find work with his best friend Rigo. But she gives him what money she can, packs his bag and lets him make the dangerous trip north.
Months later, with no word from the boys, Magdalena and Rigo's mother (Laura Elena Ibarra) contact the police. Tragically, they find Rigo among photos of recently unearthed corpses. But there's no concrete evidence of what happened to Jesus, although that bag Magdalena packed is found near a mass grave.
Clinging to her last shred of hope, Magdalena heads north, hoping to retrace Jesus' steps and find him, or at least find out what happened to him. It's a path that crosses that of several characters, some more helpful than others, all scarred in some way by the violence in the region. A young man named Miguel (David Illascas), recently deported from the United States and heading south, offers the most assistance, and for a time they travel together as a makeshift mother-and-son.
"Identifying Features" reminded me of the 1982 Costa-Gavras movie "Missing," which follows American parents as they tried to discover what happened to their son, a journalist covering the 1973 military coup in Chile. Both films are structured like mysteries, with the protagonists following a trail of clues. But as they move forward into their investigations, they move deeper into the moral darkness of a country without mercy. One wonders if they really want the answers they're looking for.
Valadez balances the dark subject matter of her film with visually stunning cinematography and elegantly composed widescreen images. The beauty of Mexico's landscape is played off against the political dangers, with characters often dead center in the frame staring directly at the audience.
She uses Hernandez's lacerating performance to great effect, grief and hope battling each other on Magdalena's face as she searches for her son. We're immediately locked into this mother's tragic plight, and how far she'll go for some closure. "Identifying Features" strips away the politics and the ideologies surrounding the border, and leaves behind the white-hot emotions of one personal, painful story.