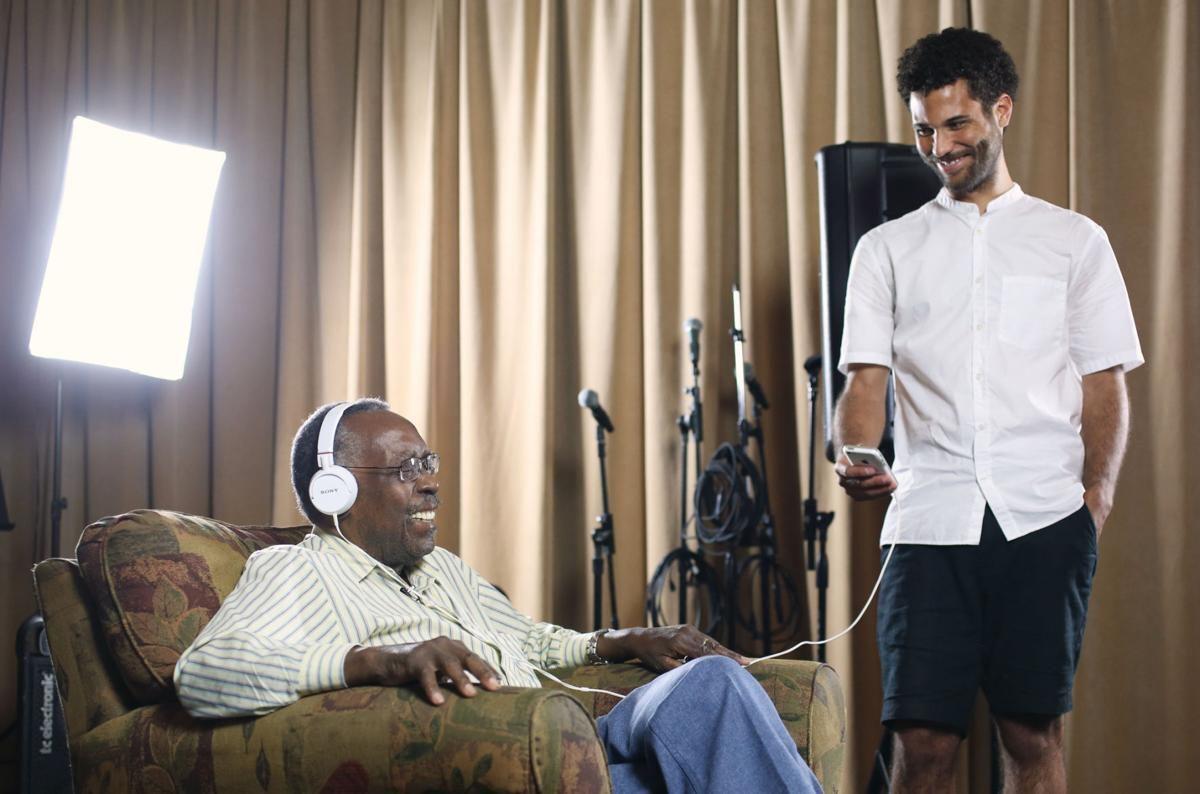 Trevor Banks' first memory of Clyde Stubblefield dates back to when Banks was about 10 years old. It was after the late drummer's band had played a set at the Orton Park Festival, and Banks was helping his father and Stubblefield's bandleader, Joey B. Banks, put away equipment.
"I was just like messing around on my dad's kit, and I remember it caught Clyde's attention," Banks said. "I remember it very vividly. He was like, 'Wow, that boy's got some rhythm.' As young as I was at the time, I still recognized that that was a cool thing to get Clyde's attention."
Stubblefield was a father figure for Joey B. Banks, which made him a grandfatherly figure for Trevor Banks. A couple of years before Stubblefield died in 2017, Banks started recording interviews with the legendary drummer, whose playing with James Brown influenced generations of hip-hop, funk and pop.
Banks, who graduated from Memorial High School, now lives in New York where he works as a video producer and director as well as a part-time DJ. The drive to tell Stubblefield's story on film never left him, and on Monday, he launched a crowdfunding campaign on Seed & Spark to raise $10,000 for the next phase of the documentary project, called "Give the Drummer Some."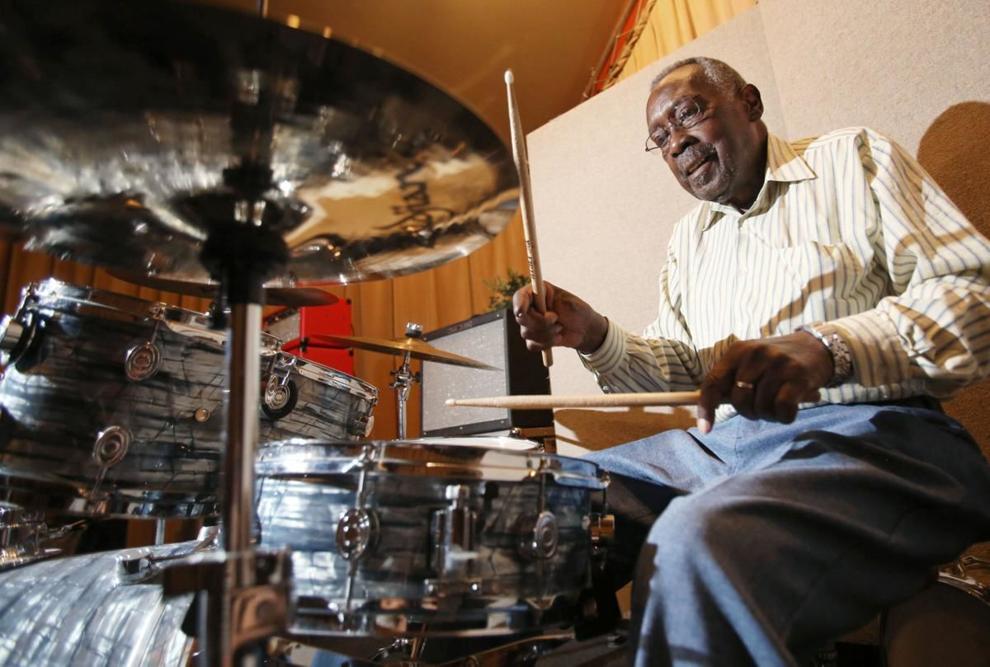 "My mission, since the start of this process, and producing this film, has been to always solidify Clyde's legacy as a pioneer in American music history," Banks said. "Because he's nothing less of that, in my opinion. And when you look at the credentials, and you look at everything he's touched, it's undeniable how influential he was."
Hired by Brown in 1965, Stubblefield earned the nickname "The Funky Drummer" providing the rhythm for "Cold Sweat," "Sex Machine" and a host of other iconic funk songs. A sample from a breakbeat on the song "Funky Drummer" became one of the bedrocks for hip-hop music, used countless times by everyone from N.W.A. to the Beastie Boys.
Those samples were often uncredited, and Stubblefield was slow to see royalties from his work. Moving to Madison in 1971, he was a fixture on the local music scene, playing his regular "Funky Monday" gigs at local clubs like the High Noon Saloon and mentoring younger generations of musicians.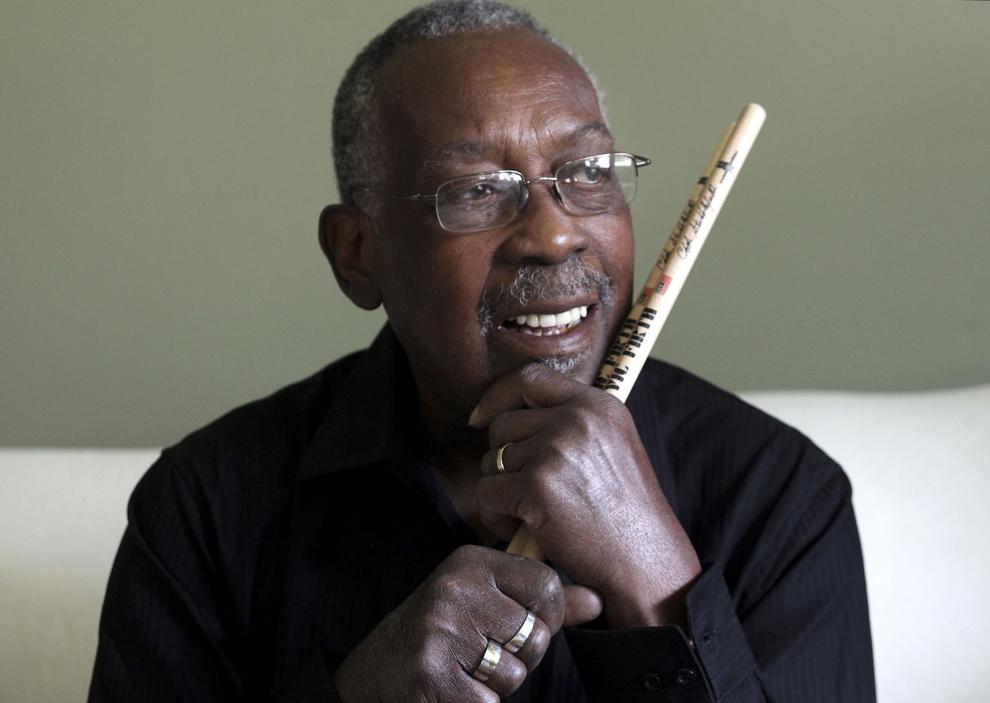 Banks said that many Madison music fans just knew him as a fixture of the local music scene, and didn't realize that when Stubblefield got behind his drums at the King Club or Bratfest, they were watching living music history. While Stubblefield wanted proper credit for his work, Banks didn't sense that the late drummer was particularly bitter about not getting the royalties he was due.
"As tragic and unfair and unjust as that was, you know, Clyde was a really happy individual," he said. "He didn't have much animosity, as much animosity as you would think someone would have. He lived in the moment, and he didn't really let things bother him that were beyond his control."
Banks wants his film to give Stubblefield as due, as well as to give viewers a sense of what the man was really like. He believes that because he spent so much time with Stubblefield in the last years of his life, his documentary could give unique insight into Stubblefield's life.
"I was able to get some pretty unprecedented access," he said. "I just hung around with him and (his wife) Jody (Hannon) at their house for like a week straight and... captured them in their element, living, talking and just being themselves. It was very candid. That was a time in our relationship that really sort of blossomed and I earned his trust."
For "Give the Drummer Some," Banks is also interviewing the many people who knew and worked with Stubblefield. He has recorded an interview with fellow funk pioneer George Clinton, and talked to Fred Thomas and Fred Wesley, who both played with Stubblefield in Brown's band.
"One thing that I've realized when preliminarily reaching out to folks about doing interviews is that, when I tell them what the project's about, they're always like, 'Absolutely. I will always have the time to talk about Clyde.' So the Clyde card is very strong."
The $10,000 that Banks hopes to raise with his Seed & Spark campaign will go toward the next phase of production, including more interviews on the East Coast. He's also planning to start a podcast featuring interviews with those who knew Clyde to whet people's appetite for the finished product.
"The idea is to just get an injection that will put us in a good place, and give us some leverage to be able to hopefully pitch the project to bigger entities. I want Clyde's story to be told the right way."