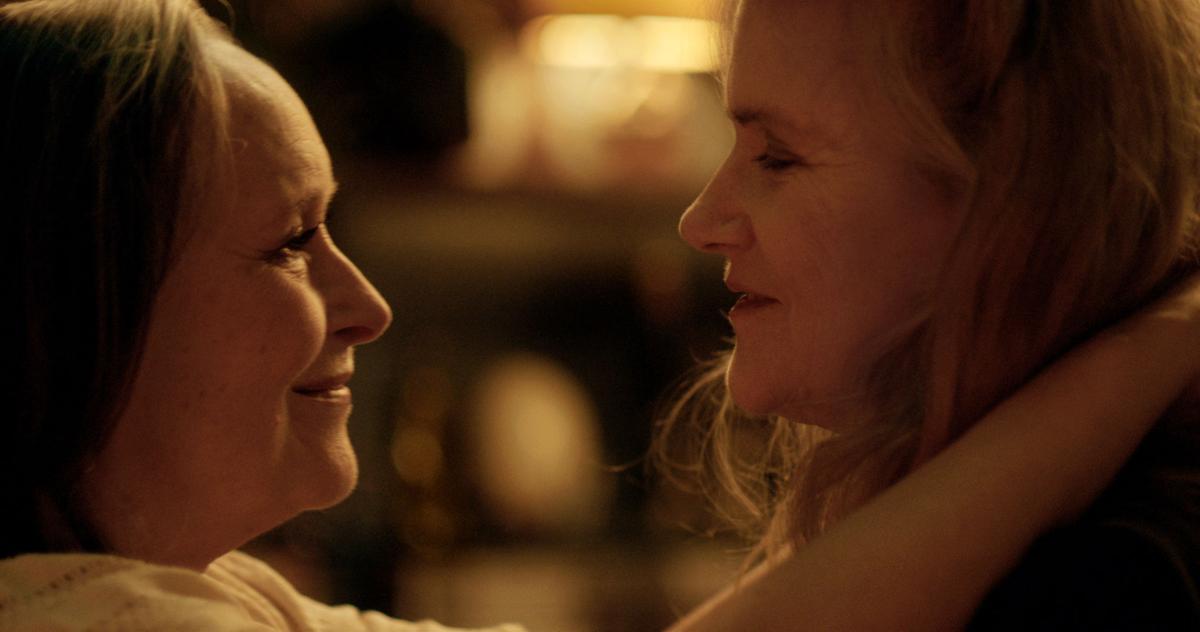 A French-language version of the old Peggy March hit "I Will Follow" appears a couple of times on the soundtrack for "Two of Us." It's an appropriate anthem of persistence and devotion ("There isn't an ocean too deep/A mountain so high it can keep, keep me away") for a movie about a love that, though long delayed, will never be denied.
Mado (Martine Chevallier) and Nina (Barbara Sukowa) are both septuagenarians who grew up together in a small French town. Mado married and had kids, while Nina stayed single. What nobody in the town knew was that the two women had a clandestine love affair lasting decades.
Now that Mado's tyrannical husband has passed on, the couple is making plans to finally bring their love out into the open. They plan to sell their apartments and travel to Italy together, right after Mado comes out to her adult children.
But Mado's years playing the dutiful wife and mother have left her terrified of revealing her true self, and she balks at telling her children, fearful they will disapprove. Nina, an independent woman who only kept their love secret for Mado's sake, is furious, and berates her as a coward.
The first half of "Two of Us" focuses on Mado's perspective, but then something happens that turns the film on its head. Mado, perhaps stressed out at the thought of losing Nina, has a massive stroke that leaves her incapacitated. Mado's daughter (Lea Drucker) and a surly nurse (Muriel Benazeraf) come to take care of Mado, and push Nina away.
Now the film follows Nina, wracked with guilt, as she tries to get past Mado's caregivers, knowing that her love might be the only thing that could bring Mado out of her catatonic state. This part of the film has the momentum of a Hitchcockian thriller, building suspense as the fierce Nina schemes to be with Mado, worried that if Mado's daughter found out the true nature of their relationship, she'd keep Nina away for good.
First-time director Filippo Meneghetti expertly uses visuals to illustrate the secrets of the two women, shooting through half-open doors or keyholes, or setting key moments in the background of the frame, where the characters in the foreground don't notice them. The film also has terrific sound design, with sounds like a steak sizzling in a pan or a hair dryer rising in volume, mimicking the overwhelming emotions that the women are feeling but can't express.
Chevallier is radiant as the kindly, quiet Mado, while Sukowa, a German actress who was often the muse of director Rainer Werner Fassbinder, is flinty and ferocious as Nina. Their love affair is a poignant septuagenarian spin on the "Romeo & Juliet" romance of star-crossed lovers kept apart by family.