In her career, Litza Bixler has been a choreographer, writer, teacher, costume designer, visual artist and filmmaker.
So it's ironic that the thing this eclectic artist may be best known for is a movie scene in which everybody is doing the same thing.
Bixler was the "zombie choreographer" for Edgar Wright's 2004 cult hit horror comedy "Shaun of the Dead." In the title scene, we see ordinary folks shuffling through their mornings in perfect unison — checking their phones, listening to music on their headphones. It's a witty harbinger of later scenes in which undead armies shuffle through the streets in creepy comic formation.
The possibilities of movement, and the emotions it can elicit, have interested Bixler throughout her career. The London-based artist brought that fascination to the University of Wisconsin-Madison campus this semester as the UW Division of the Arts' interdisciplinary artist-in-residence.
Each semester, the division brings a working artist to campus to teach a class for students from a broad spectrum of disciplines. Beginning in summer 2022, the program moves from a semester to one that will last nearly a year, with the visiting artist connecting with other departments and the community for public events.
Bixler said her course, "Creativity, Collaboration and the Creation of Self," mixed academic theory and artistic practice in exploring the nature of creativity.
"I'd done workshops for adults in creative collaboration, so I had started to play with those ideas," Bixler said. "I wanted to give them a little bit more of a theoretical foundation. That was the intention of the course, to bring in the historical literature that backed up a lot of the process work that I'd done as a living, breathing artist."
Teaching the class was a challenge during the pandemic. Bixler split her class in half — because to have them all in one place would violate public gathering restrictions — and she went back and forth between the two.
Plans to interview members of the public for a collaborative final project were scrapped, and instead the students worked on a film project that incorporated all of their disciplines. While other final projects in the interdisciplinary program are presented to the public, that will be impossible in a COVID year, although some kind of online public presentation is being considered.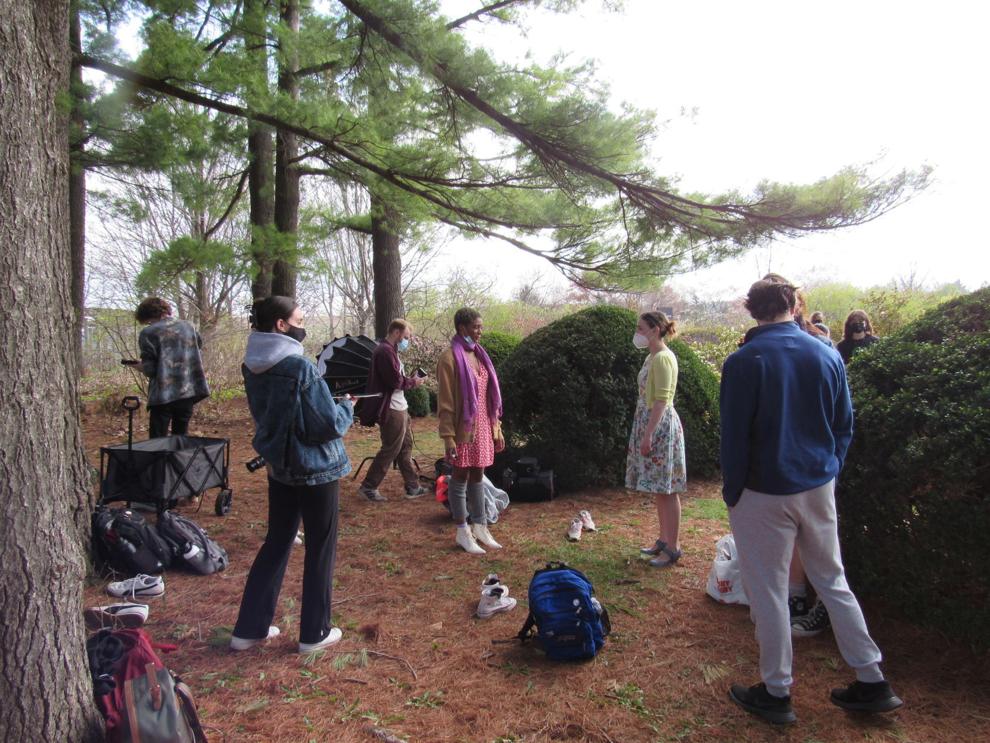 One thing Bixler was particularly interested in looking at was how a person's sense of identity changes through movement, whether in time or in space. Her family is descended from the McCoys of the notorious Hatfield-McCoy feuds in rural Kentucky and West Virginia in the 19th century. While the official history of the feuds is often represented from the Hatfield family's perspective, the oral histories that the McCoy family has passed on from generation to generation are sharply different in some ways, but also altered by that public narrative in others.
"Through creativity, we're also creating versions of ourselves, which change and grow through time," Bixler said. "And one of the central ideas I had for the piece was this idea that our histories, our family histories, are constantly retold and re-remembered through the lens of the present. It's not preserved in amber. You're viewing it through your own voices and the voices of your parents and grandparents.
"We also looked at gesture as a link between families and the way that someone will have a way of moving their hands that's so similar to a parent or grandparent because they've watched those things."
Bixler, who grew up in Mexico and southern Colorado, would likely have loved to take part in this sort of interdisciplinary program when she was a student at the University of Colorado.
"I'd been painting and drawing and all those kinds of visual arts from a really young age, and acting and performed and choreographed and created my own show when I was 14," she said. "I was just always dipping my toes across all of the arts. And it was really hard to make that all work together when I was at university. In the end, I think they created a new sort of degree, I think they called it "performance studies," and I was the first person they gave it to, because otherwise I wasn't going to graduate."
After getting her master's degree in choreography, she found the world of filmmaking to be a place where she could put all of her interests into practice, as well as work with talented people from a variety of disciplines.
The idea for the "Shaun of the Dead" choreography came from work Bixler had done in the European contemporary dance scene. At the time, there was a popular trend toward choreographing everyday motions and gestures, performed onstage with a neutral, almost robotic expression.
"I'd been doing a lot of that sort of stuff, and I remember having a conversation in a cab and saying to (Edgar Wright), you know, that it would be really scary if you just noticed everybody suddenly started doing everything at the same time," Bixler said.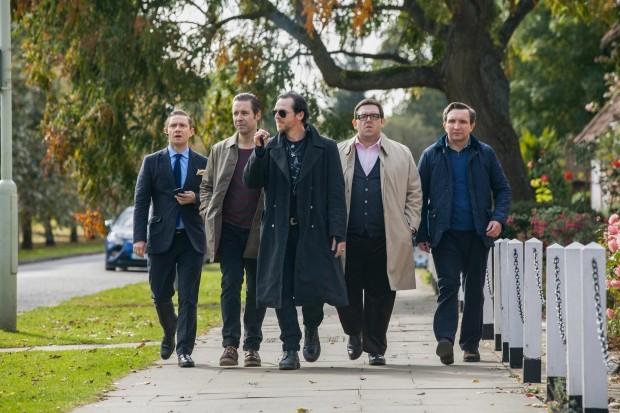 "When I was having the initial choreography discussion with Edgar (for 'World's End'), there were two references that I had," Bixler said. "One was 'Metropolis,' and the other one was 'Triumph of the Will.' Because you have all these people in big groups turning their heads and doing stuff in unison, and these various sort of geometric, very carefully arranged frames. And then the whole idea of kind of fascism is often of... everybody kind of looking the same and kind of doing the same."
Bixler's partner is getting his postdoctorate degree at the UW, so she is staying in Madison through the summer before returning to London. She's working on several writing projects, including a screenplay and a treatment for a television show. Even though her fingers on the keyboard are the only things in the room that are moving, she said she draws from her choreography background when she's writing.
"When I write, I think a lot about the rhythm of things, in the same way that I would as a choreographer," Bixler said. "Whether that's the rhythm of the scenes, or even the rhythm of the words. I know that even if someone else doesn't know that consciously, subconsciously, they'll get the rhythm pieces, and it'll affect their interpretation of pace."