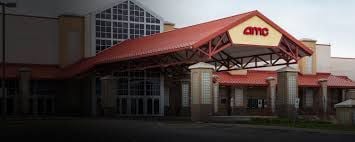 For the 18-screen movie theater on McKee Road in Fitchburg, it's a case of "meet the new boss, same as the old boss."
AMC Theatres announced on its website that it has purchased the theater, which has been closed since April 2020 due to the COVID-19 pandemic, and plans to reopen next month. The previous owner, New Vision Theatres, permanently closed the theater in July 2020 and started liquidation proceedings.
The theater has seen a string of owners since it opened as Star Cinema Fitchburg by AGT Enterprises in 1999. After adding an IMAX screen in 2005, it was purchased by Kerasotes ShowPlace Cinemas in 2008, and then the Kerasotes chain was purchased by AMC in 2010. 
But AMC had to sell off 15 of its theaters, including the Fitchburg location, in 2017 to satisfy federal antitrust concerns. AMC had purchased the Carmike Theater chain, which at the time also ran Sundance Cinemas at Hilldale Shopping Center, and federal regulators were concerned about movie theater competition in markets like Madison.
AMC sold off Fitchburg to New Vision, at the time a new theater chain backed by a New York-based private equity firm, and rebranded the Hilldale location as AMC Madison 6. After New Vision commenced liquidations proceedings last July due to lost revenue brought about by the pandemic, AMC took over eight of the former New Vision theaters, according to the website FAQ.
AMC has not yet made a formal announcement about the change-over, including the specific opening date for the new theater. According to the website, no major renovations are planned for its theaters. As of now, the New Vision logo still adorns the building, and posters for spring 2020 releases like "Call of the Wild" and "Bloodshot" are still displayed in the windows.
After being closed for several months during the pandemic, some movie theaters began a slow reopening last September with "Tenet," and have expanded capacity as public health officials have relaxed restrictions. The latest Dane County public health order released Thursday, which goes into effect on May 5, allows theaters to increase capacity from 150 to 350 with food and drink or 350 to 500 without food or drink available, although social distancing guidelines will cap those numbers in theaters.
With the Fitchburg theater reopening, that leaves Market Square Theatre on the city's west side and FLIX Brewhouse Madison at East Towne Mall as the only two theaters in the area still closed. Market Square has not announced future plans and has not tweeted from its Twitter account since Jan. 1.
FLIX Brewhouse Madison posted on its Facebook page on April 21 that the company's theaters will remain closed until it receives federal aid from the program known as the Shuttered Venues Operators Grant. The $15 billion aid was approved by Congress last December as part of a broader COVID-19 relief package, but, four months later, has suffered technical glitches and has yet to disburse any funds.
"This is the leading reason why our doors are still closed and will remain so until we receive this much needed aid and can reach fair pandemic loss settlements with landlords, lenders and vendors," FLIX said in the statement. "At this point, Flix intends to reopen all locations that have supportive landlord partners 45-60 days after at least some of the SVOG cash starts to flow."