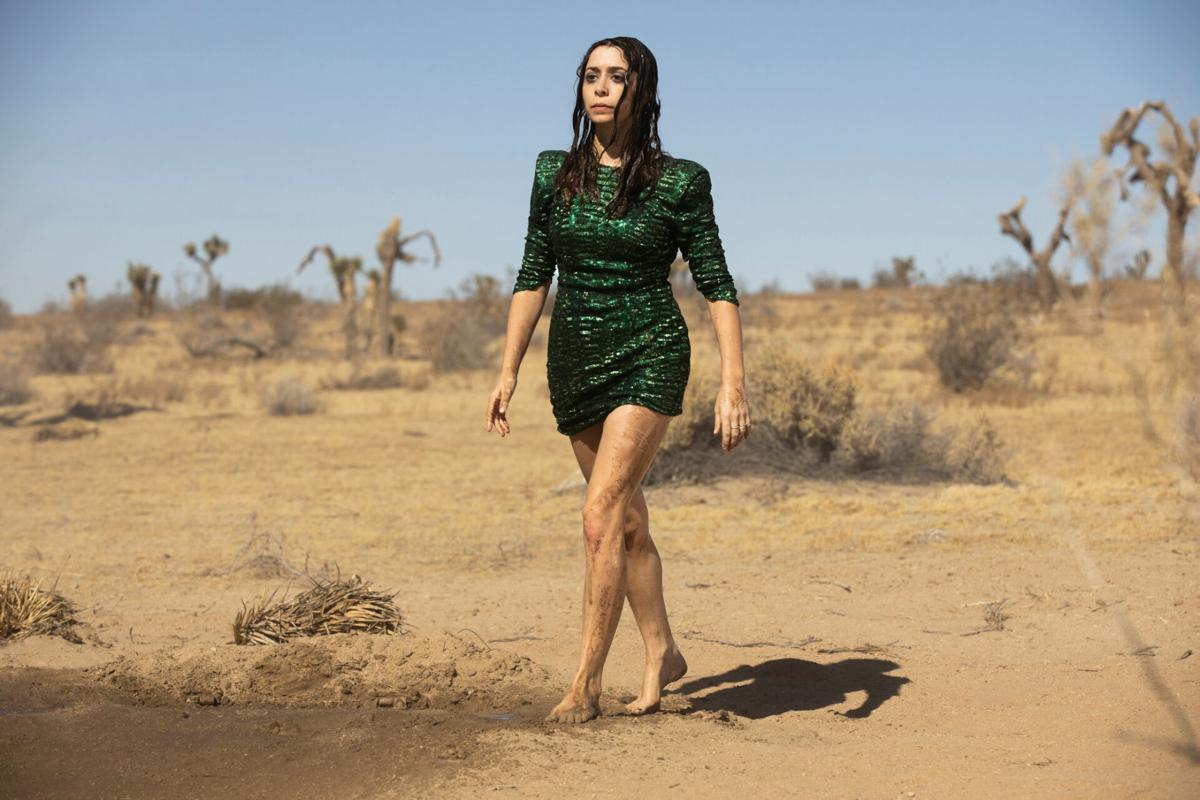 "Made For Love" opens with a woman in an emerald cocktail dress emerging from a hatch in the middle of the desert, soaking wet and sputtering. Any resemblance to the experience of being born (or to John Goodman emerging out of the earth in the Coen Brothers' "Raising Arizona") may or may not be intentional. 
Created by author Alissa Nutting and based on her novel, with former Madison novelist Dean Bakopoulos serving as one of the co-writers and executive producers, HBO MAX's "Made For Love" is pitched at the frenetic, heightened level of a Coen Brothers comedy while also keeping deep connections to the trauma of surviving a toxic relationship.
Hazel Green (Cristin Milioti) is the woman in the green dress, seeking to be reborn after a decade-long marriage to tech billionaire Byron Gogol (Billy Magnussen), whose company is also called Gogol. (Yeah, not exactly subtle.) For years, Hazel has been a bird in the gilded cage that is The Hub, Byron's high-tech desert compound, full of wonders like a dolphin in the swimming pool. Hazel knows her role is to be the supportive, vivacious wife who humanizes the android-like Byron in public. Beneath her dazzling smile, she's dying inside.
The breaking point comes when she discovers that Gogol's latest product is . . . her. Byron excitedly announces that Gogol's new product is called Made for Love and will link the brains of husband and wife, because what's better for a relationship than complete honesty? Everything she sees, hears, and feels, he will know. And Byron's already secretly implanted Hazel with the chip.
The first three half-hour episodes of "Made For Love" that dropped last week (four more will drop this Thursday, with the final three episodes of the season coming next week) follow Hazel's wild-eyed flight for freedom. It's these desperate, funny, violent scenes that reminded me the most of the Coen Brothers, as Hazel races through strip clubs, dive bars and cheap motels, with Billy in pursuit, "watching" everything she does through her eyes.
She seeks help from her estranged father (Ray Romano), a widower whose new companion is a sex doll, sort of a low-tech version of the compliant partner that Byron was hoping to change Hazel into. Flashbacks to their strange marriage, and to Hazel's childhood, deepen the characters as we learn how she got herself into this predicament. My only quibble is that the first half of Episode 3 is a fake newsmagazine report, a thinly veiled attempt to upload a lot of exposition into the series, that causes the show's forward momentum to flag.
With "Black Mirror," "Palm Springs" and now this, Milioti has cornered the market on playing women trapped in bizarre sci-fi scenarios that are basically extensions of male insecurities. Her ease at flipping from comedy to pathos — or playing both, layered on top of each other — grounds the series in real emotion. "Made For Love" could have been made for her.
Also on streaming: The new Netflix documentary series "Worn Stories" is like "This American Clothes." Based on the book by historian Emily Spivack, the series looks at the clothes we wear and how they reflect our identities, from a pair of football pants to a crossing guard uniform to, in the case of a nudist colony, nothing at all.
"WeWork: Or the Making and Breaking of a $47 Billion Unicorn" is a highly entertaining documentary on Hulu, especially for those who took a dim view of the pie-in-the-sky view of startups in the pre-pandemic era. The documentary looks at how the co-working space and its founder, Adam Neumann, became the face of Silicon Valley's "prosperity gospel," before it all came crashing down.