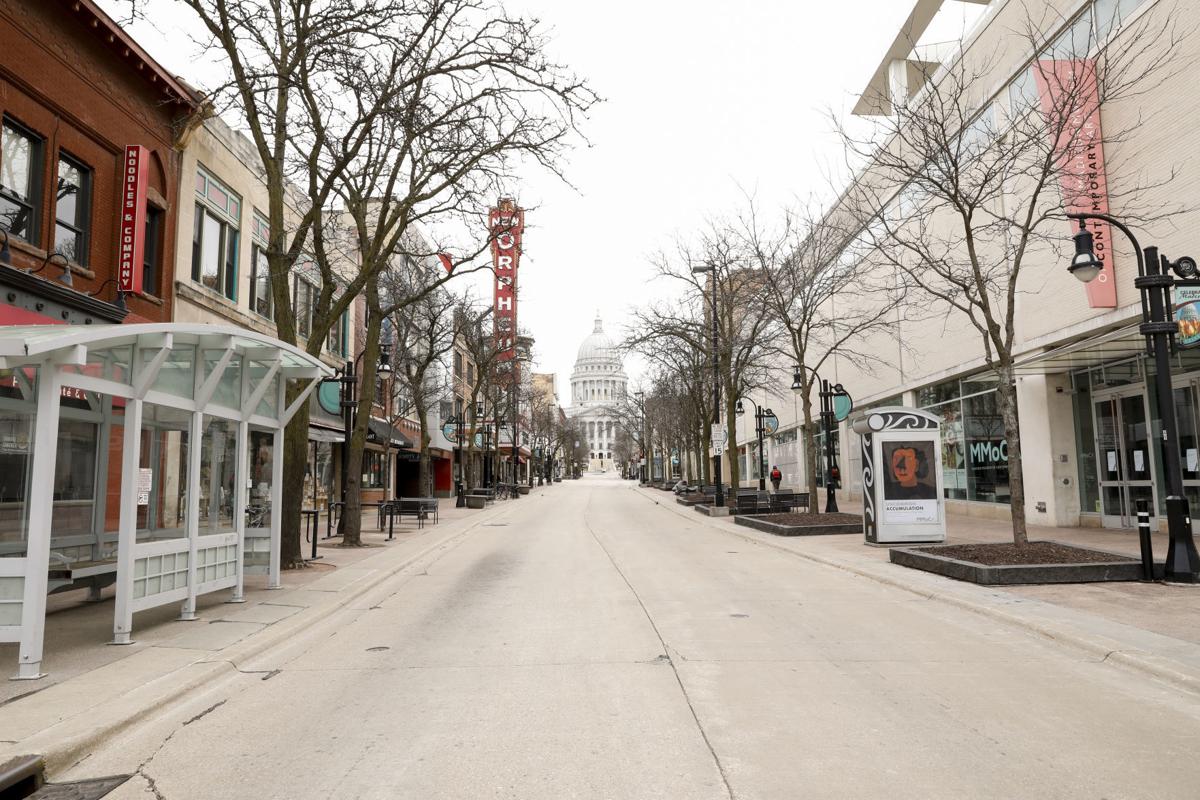 A Cap Times Idea Fest panel discussion presented two very different scenes for Madison's retail business community: before COVID-19 and after.
The panel included Jessica Cavazos, president of the Latino Chamber of Commerce of Dane County; Stacey Scannell, owner of The Soap Opera on State Street; and Carol "Orange" Schroeder, co-owner of Orange Tree Imports on Monroe Street. Downtown Madison Inc. president Jason Ilstrup moderated the discussion. 
Prior to the pandemic, panelists described a solid and strong market for retail businesses. People were shopping at stores on State Street and other areas of the city, especially downtown, and boosting the market.
"People were optimistic and Madison was having kind of a renaissance," Cavazos said. "But all of a sudden, COVID stopped everything and made people have to think about what are the new norms?"
Scannell said business at The Soap Opera, a health and beauty shop that's been a mainstay of downtown retail for decades, was going strong prior to the pandemic.
"What was nice is we were starting to see sale improvements in the store," Scannell said about the pre-COVID world. "Downtown was having a lot of events and that was bringing business to us."
Since the pandemic hit, she has been working to rebuild every aspect of the store from how it looks physically to the amount of staff (at one point during the pandemic her staff dwindled from 10 to 2), and maintaining a strong website.
Since the shutdown accompanying the pandemic, panelists agreed that online shopping with large corporate retailers has offered the most daunting challenge for small businesses to compete with.
"People like to support local businesses and even though Amazon liked to bully small local businesses, people were utilizing them," Schroeder said. "But how to get new customers is going to be tough ... We're re-inventing the wheel."
Over 30 businesses have closed up shop in the State Street area since the pandemic began, according to Scannell, and much of what drew shoppers downtown — the Dane County Farmers Market, UW football games, summer festivals — have been shut down.
The panelists agreed that no one knows when the pandemic will give way to more "normal" activities, though they're certain that won't happen before the critical holiday shopping season.
"We have no idea when the post-COVID world starts," Schroeder said. "But we know it won't be in time for the holiday season and that's hard. It's not that much fun really."
Businesses have survived so far in large part because of governmental assistance like the Paycheck Protection Program and local grants like the ones Dane County has funded. But a new round of PPP is needed, according to the panelists, and a new round should not include large corporations, they argued.
Be the first to know
Get local news delivered to your inbox!