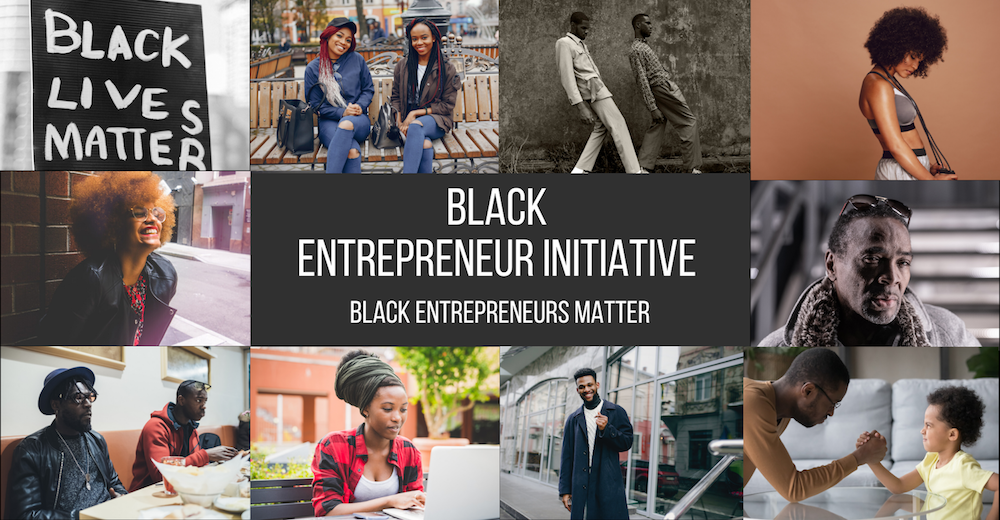 The Milwaukee Bucks will partner with national nonprofit The Lonely Entrepreneur and three Wisconsin partner organizations to provide free support and education to Black businesses and entrepreneurs in the state, the team announced on Wednesday. 
The nationwide opportunity, available to an unlimited number of entrepreneurs through January 20, honors Martin Luther King Jr. Day, said Michael Dermer, founder of The Lonely Entrepreneur, in a press release.
"Dr. King shared one thing with all entrepreneurs — a dream. But Black men and women face social and economic injustices that make that dream difficult." This opportunity, Dermer said, would give "the dreams of Black men and women a better chance of coming to life."
The Jan. 20 deadline does not apply to entrepreneurs referred by the three Wisconsin partners, which will screen businesses for eligibility. Those interested in enrolling through MadREP can email communications@madisonregion.org.
Jason Fields, president and CEO of MadREP, said both existing businesses and aspiring entrepreneurs could benefit from the opportunity. "I've started a business, and I'm still learning. There's always room for growth," he said, noting that those who use the site join "a culture that's nationwide," where they can talk with established entrepreneurs and perhaps even "drum up support."
Registration is open to businesses in all industries, without prerequisites. "We're taking people as they are … If you have some issues in the past, that's not a hindrance," Fields said. "Our door is open. We want to see everybody successful."
It's not the first time The Lonely Entrepreneur platform has been used to lift up Black businesses. New York-based nonprofit administers the Black Entrepreneur Initiative, a "multi-racial coalition of community and business leaders" that aims to provide access to the platform to 100,000 Black entrepreneurs, with funding from corporate, philanthropic and community partners.
Fields, who took over the top job at MadREP at the start of the year, learned about the Black Entrepreneur Initiative in fall of 2020 and soon became its "Wisconsin Ambassador." He introduced the Black Entrepreneur Initiative to the Bucks months before beginning his first day on the job. 
"The Milwaukee Bucks said, 'We want to make sure this works. We don't want to do something small,'" Fields said. The team said it wanted to sponsor businesses, paying The Lonely Entrepreneur roughly $1,200 per sign-up. 
"(The Lonely Entrepreneur's) entrepreneurial platform is a fantastic resource for aspiring business owners, and we're hoping to extend it to as many Black entrepreneurs as we can," said Milwaukee Bucks Vice President of Corporate Social Responsibility Arvind Gopalratnam. 
The pandemic has underscored the need for such work, Fields said, noting in a press release that "while many businesses continue to struggle because of COVID-19, a stunning 41 percent of Black-owned businesses were driven out of business." That, he said, comes on top of systemic inequalities that have "created a staggering wealth gap for Black Americans."
MadREP has not set a target number of entrepreneurs it hopes to reach with the project, but Fields said the initiative would help the organization connect to more local businesses that could then also take advantage of MadREP's technical assistance services. Last year, the organization helped 25 startups with pitch presentations and other forms of consulting. 
Fields said the initiative would also strengthen connections between Madison and Milwaukee — what MadREP calls the "Madwaukee Corridor."
The funding will cover platform access for a year, during which time all of the organizations involved will be regularly evaluating their progress. 
The goal, Fields said, is to reach as many businesses as possible and "that they're learning, that there's a return on that investment, and that they're growing."
Share your opinion on this topic by sending a letter to the editor to tctvoice@madison.com. Include your full name, hometown and phone number. Your name and town will be published. The phone number is for verification purposes only. Please keep your letter to 250 words or less.