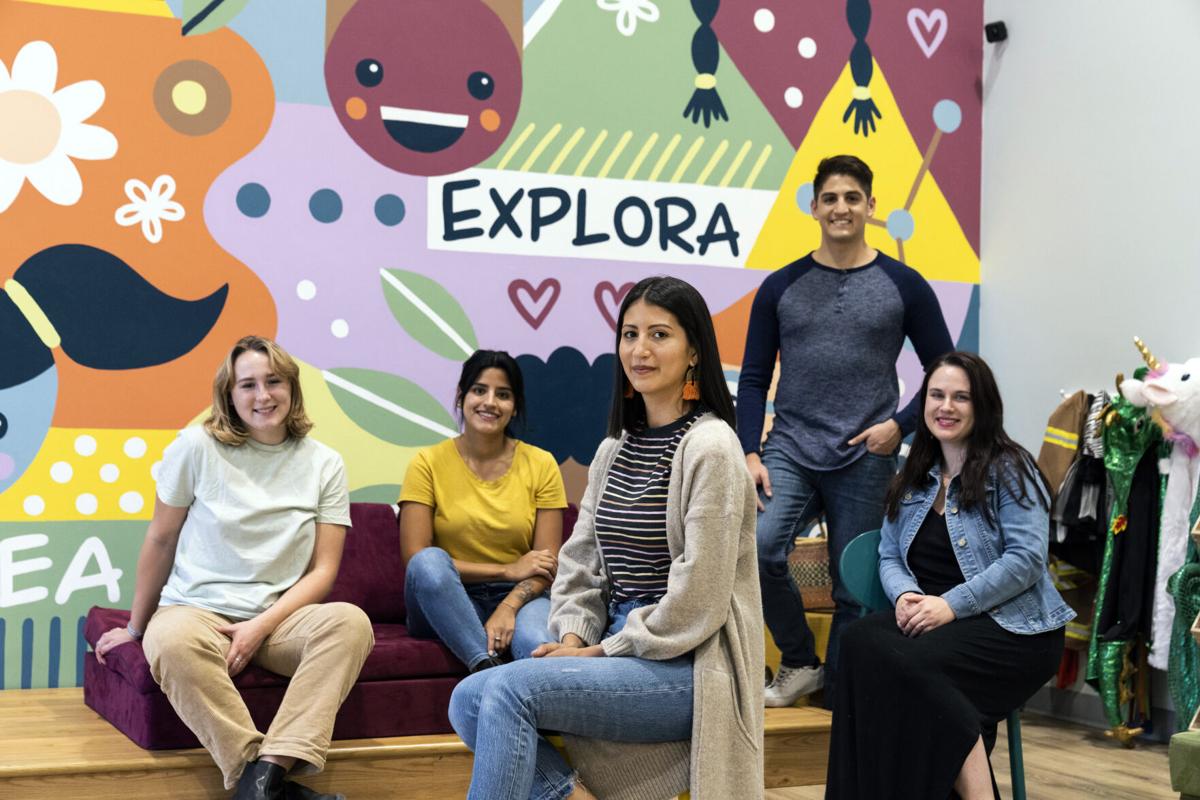 Growing up in Lima, Peru with parents who valued education gave Karen Haygood the opportunity to learn English as a second language at an early age. It's proven a life-changing experience.
"I went to a bilingual school from preschool to high school, so pretty much the whole time I was in school before college," says Karen who moved to Madison in 2007. 
Now, Karen is sharing the benefits of a bilingual education with young children in the Madison area via Creando Little Language Explorers, an award-winning Spanish immersion program for students ages 2 to 10. 
Launched in 2013, Creando today operates in two locations on Monroe St. 1934 Monroe St. is a full-time licensed preschool for kiddos ages 2-5. The brand-new Creando Exploratorium location at 1716 Monroe St. offers both daytime enrichment programming and a completely immersive after-school enrichment program. About 80 percent of the students are from the adjacent Dudgeon-Monroe neighborhood.
Creando also offers online Spanish language classes for adults, summer camps for kids and weekend "Open Gym" time for families. The school has a permanent staff of six, including full-time manager Gigi Chacon.
"We started out small but the growth has been incredible," says Karen, who has published four interactive bilingual children's books and is a licensed childcare specialist with a bachelor's degree from UW-Madison. 
Creando – Spanish for creating – employs a "five senses" learning approach designed to draw children into the magic of language exploration. It incorporates music, arts & crafts, dancing, STEM activities, cooking, story time, imagination play, sensory activities and large motor play. These kids are not just learning Spanish, they are getting a high-quality education and a global experience using all their senses. 
"My goal is to make sure the kiddos are excited to learn Spanish and that coming to Creando is one of the most enjoyable parts of their day," says Karen. 
Karen got her start in Wisconsin teaching English to school age native Spanish speakers as an ESL aide. While she was amazed at how quickly they became fluent in a second language, she was also concerned they would lose touch with their own heritage.
"It only took them a month to learn English and after that they didn't want to speak Spanish anymore," she recalls.
That early experience gave Karen the idea to incorporate a focus on culture and celebrating diversity into her teaching methods in working with native English speakers so that speaking Spanish was seen as something cool, not something to be ashamed of. The result is a broad-based approach to learning where 90 percent of the interactions are in Spanish.
"At Creando, we truly believe that every child will benefit cognitively, socially and culturally by learning a second language," she says. "Plus, they will become better global citizens through cultural awareness and the ability to communicate with more people around the world."
Karen, who met her husband James while he was teaching English in Lima, has adjusted to life in Madison and enjoys spending time outdoors and discovering other unique small businesses in our community. The couple has a 4-year-old son, Luciano, and live in the Dudgeon-Monroe neighborhood.
"People back home wonder how I can take the weather but I really like the change of seasons," she says.
Be the first to know
Get local news delivered to your inbox!