Madison, it's fair to say, is a town with abundant self-esteem.
Reasons abound. It enjoys a world-class university, a bustling state government, high-tech prosperity, and an arts and dining scene that resembles a larger urban center in scope yet comes in a moderately sized package.
Admit it, when you travel and tell someone where you're from, you expect some positive reaction when you say that you hail from our eclectic, cerebral Berkeley-like city in the Midwest.
Travel 63 miles south across the Illinois border, and you get to a place with a polar opposite self-image — Rockford. Those of you who have followed my writing through the years might recall I grew up in that city and retain a real fondness for it, warts and all.
In fact, I had to smile at the title of a book that arrived at the office as a review copy: "100 Things to Do in Rockford Before You Die." Its cover bears the image of a metal bucket.
Its author, a writer, architect and 22-year Rockford resident named Tamara Gaumond, sections her book into food and drink, music and entertainment, sports and recreation, culture and history, and shopping and fashion, with 10 to 25 one-page recommendations under each.
"From a hip urban downtown brimming with arts and culture, to endless recreational opportunities, Rockford, Illinois, might be the coolest place you never anticipated," suggests the pitch on the book's back cover.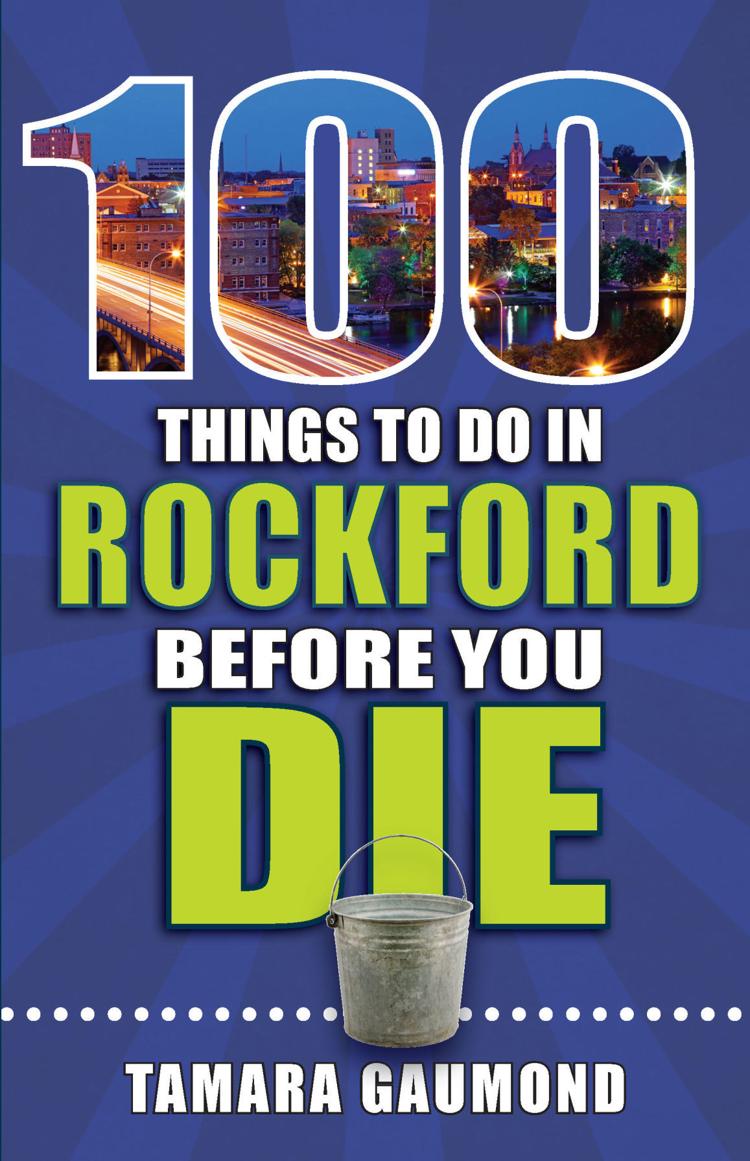 My rationale for this column is twofold: First, I think Rockford is a close-by and underrated city with potential for an enjoyable day trip, and I will get to that. Second, I want to credit its civic boosters for turning defense into offense with panache.
A few years ago, the city responded tongue-in-cheek to an article in Forbes magazine that named Rockford the third "most miserable" city in the country, citing crime, high unemployment and a disappearing manufacturing base. Only the Michigan cities of Flint and Detroit were rated lower.
Shortly afterward, I toured my hometown with civic leaders and wrote a cover story for the Cap Times headlined: "Madison's 'miserable' neighbor."
Instead of indignant letters to Forbes, the clever marketers in Rockford decided to embrace the disrespect with a "Misery Loves Company" campaign and portrayed Rockford as a "real, original" place replete with a sense of history, grit and authenticity.
Its boosters had me meet the mayor, the president of the visitor's bureau and generally hobnob around a town I mostly recalled from my 1960s childhood. A highlight of that visit was an interview with Rick Nielsen, the colorful guitarist for the Rockford band Cheap Trick, which has since been inducted into the Rock & Roll Hall of Fame.
It was an unusual conversation. Nielsen and I were talking about restaurants when I asked him what he liked at a famous Italian place (now closed) in a rough part of town. "Not getting shot," was his answer.
The "100 things" book makes much of Cheap Trick's fame — one item on its list is to "be a Cheap Trick groupie." Band members still live there and community leaders adopted "Trickford" as one of Rockford's nicknames. The book suggests a tour of spots its members played on their way up. (When I was in high school, I recall seeing Nielsen's earlier band, The Grim Reapers.)
Anyway, Gaumond's book does a nice job of putting the best foot forward for a much-maligned city. For a Madisonian mulling a day trip, I would point to the Anderson Japanese Gardens, which features winding pathways, koi ponds, traditional Japanese structures and waterfalls. (Think of something along the lines and scale of Madison's Olbrich Gardens.)
There's also the beautiful riverfront Nicholas Conservatory & Gardens, named for the late ex-Badger and Rockford native Albert "Ab" Nicholas. (If you need a local Nicholas reference point, check the basketball floor at the Kohl Center. It's named for him.)
The food in Rockford is also a big draw. The Stockholm Inn is famous for its Swedish pancakes and is recommended in the book, but the city has scores of distinctive, non-chain restaurants — many Italian, some German and Mexican. (We Swedes, while an important part of Rockford history, are a small part of its culinary strength.)
After all these years, I still maintain that Rockford is underrated, in part because most every rating is so incredibly negative.
While Madison's double-barrel advantage of the university and state government helped it evolve from the days of Oscar Mayer & Co. and Gisholt Machine Co. to Epic Systems Corp. and a booming technology ecosystem, Rockford had no such edge.
In fact, it remains one of the nation's foremost examples of what happens to a manufacturing town when it is devastated by the dual forces of deindustrialization and globalization.
I was writing about Rockford as far back as 1996, when Money Magazine ranked Rockford dead last — 300th — on its list of best places to live. (Madison was first that year.)
I reminisced in that article about a Rockford of the 1960s, a vibrant place packed with World War II veterans toting lunch boxes to locally owned factories. Labor unions were strong, and entrepreneurs of those times were people who started their own machine shops. Downtown bustled with retailers and schools swelled with the children of the baby boom.
That robust Rockford epitomized the kind of America that I imagine many supporters of Donald Trump think might return, but of course never will.
Even today, Rockford retains vestiges of its manufacturing brand. It boasts the Screw City Beer Fest and the Rockford Rivets of the Northwoods League, the same baseball league that includes the Madison Mallards.
Yet in that story were its boosters, playing offense, one talking about how some workers prefer to commute in from elsewhere and contending that Rockford is "attracting Millennials left and right downtown."
Bless them for the effort — and the attitude.