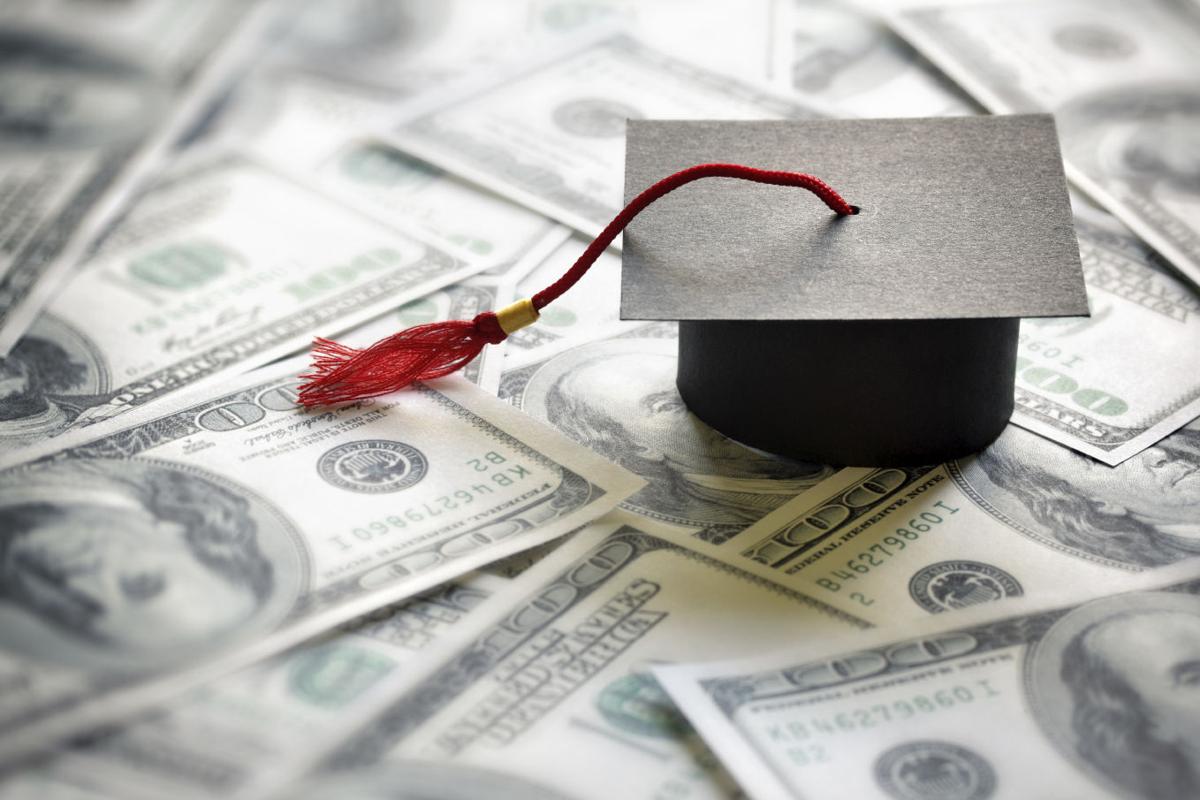 Putting an end to legal race discrimination was one of the crowning achievements of the civil rights movement. But more than 50 years later, race discrimination still marks our laws, just in different and perhaps less recognizable ways. Unfortunately today, under the guise of "equity," explicit state-sponsored race discrimination is still being advanced.
For more than three decades, the state of Wisconsin has doled out millions of taxpayer dollars for race-based scholarships to college students. Although they are dubbed "minority undergraduate retention grants," not all minorities are eligible. Only students in the following groups are eligible: Black American, Hispanic, Native American and a tiny portion of Asian students — specifically, only those students who emigrated from Laos, Cambodia or Vietnam after 1975.
Other Asian students — for example, students with Chinese, Japanese, Thai or Indian ancestry — are ineligible solely because of their race and background. Students with ancestry from the Middle East (for example, Turkey or Syria) or north Africa (for example, Egypt or Algeria) need not apply. White students, no matter their level of disadvantage, are excluded.
And quite apart from the law's picking and choosing among "deserving" and "undeserving" minorities lies deeper questions: What business does the government have handing out benefits on the basis of race? Does racial discrimination become "benign" and legal if we label it "anti-racist" or "equitable"? Is "turnabout" (even it punishes the innocent and benefits those who have not been subject to historic discrimination) "fair play"? Do we want to treat people differently based on the color of their skin after all?
Recently, the Wisconsin Institute for Law and Liberty, on behalf of five Wisconsin taxpayers, sued the state of Wisconsin over race-based scholarships administered by the Higher Educational Aids Board. The lead plaintiff is a native of Thailand and under current state law, she and her son are ineligible for these scholarships based on their race; so is her husband (who is white).
Wisconsin's race-based benefits do not stop there. They've been enshrined in Wisconsin state law for decades. A program designed to forgive student loans for teachers agreeing to teach in a "teacher shortage area" is only available to certain teachers based on their race. The Wisconsin Economic Development Corporation recently offered an "ethnic minority emergency grant" to certain businesses based on race. State law provides several preferences to minority-owned businesses (although, again, not all minorities make the list). We could go on.
Supreme Court Justice Clarence Thomas wrote that whenever the government draws racial lines and hands out benefits based on race "it demeans us all." That's because equality under law is a foundational principle in America. We all deserve to be treated as individuals with rights and aspirations deserving respect and dignity, and not as archetypes or instruments whose lives are subordinated to the quest for cosmic group justice. This principle of "equality under law" was "purchased at the price of immeasurable human suffering," as Justice Thomas continued. Each individual, regardless of race, is entitled to equal opportunity and a shot at the American dream.
During this legislative session, the Wisconsin Legislature should root out these bygone racial classifications and re-write our state budget in a race-neutral fashion. There are many lawful ways to help individuals who come from disadvantaged backgrounds, lack financial resources or family support, or otherwise require a little help to fully attain the American dream. But race discrimination is not the answer. If the Legislature does not take action, then race-based legislation that deepens the divides that need to be healed, will only continue.
Rick Esenberg is general counsel and president and Daniel Lennington is deputy counsel at the Wisconsin Institute for Law & Liberty.
Share your opinion on this topic by sending a letter to the editor to tctvoice@madison.com. Include your full name, hometown and phone number. Your name and town will be published. The phone number is for verification purposes only. Please keep your letter to 250 words or less.