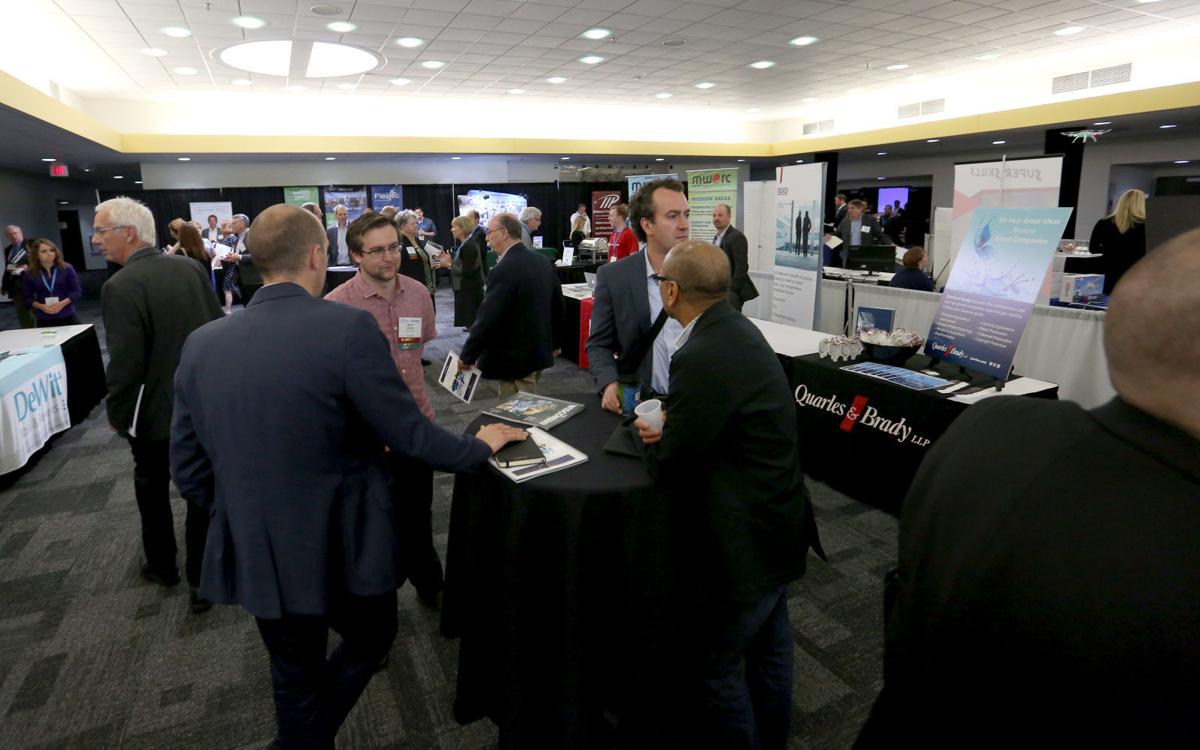 Once again, the Kauffman Foundation has pegged Wisconsin as the worst state in the nation for startup activity.
The state has received the worst scores in the U.S. for new business creation from the foundation since 2015. The last-place rankings have been a source of hand-wringing for policymakers and other figures in the state's entrepreneurial economy, and have spurred forums and panels about what the state can do differently.
In the latest report released Thursday, Wisconsin's score is even lower than last year's. The state immediately ahead in the rankings, Alabama, outpaces the Badger State by a considerable margin.
According to Scott Resnick, chief of operations at the tech firm Hardin Design & Development and a mentor in Madison's startup community, this year's dismal rankings come as no surprise.
"I don't see any reason why we should have expected any major changes," he said.
Resnick said that's not to say that there have been positive developments in the state over the past three years. The burgeoning Badger Fund of Funds, a business created by the state to inject money into the realm of startup investment, is gaining momentum, having lined up four venture capital firms to partner with. There have been other signs of growth in places like Madison, said Resnick, where more sources of startup funding proliferating.
"I believe that Wisconsin is making inroads," he said.
However, Resnick also said it could be years before those kinds of changes make a dent in the rankings.
The Kauffman index is formulated based on three metrics: The rate at which people in the general population become entrepreneurs; the proportion of entrepreneurs who say they started a business out of "opportunity" as opposed to out of necessity; and "startup density," the percentage of all employer businesses that are startups.
Wisconsin fared poorly across all three categories, particularly with the "opportunity share" of its entrepreneurs.
Some observers contend the Kaufman analysis gives an flawed snapshot of the entrepreneurial economy. Tom Still, director of the Wisconsin Technology Council, pointed to a CompTIA report that ranked Wisconsin 20th in tech employment, and 25th in tech startups. Another report from the Milken Institute ranked Wisconsin 20th in its "risk capital and entrepreneurial infrastructure" index.
"Metrics from other sources related to Wisconsin's tech sector paint a far more comprehensive picture than the Kauffman snapshot," wrote Still in an emailed statement.
Madison itself may be an exception to to the state's poor startup activity grade. A Kauffman researcher noted at a 2016 forum that the city actually performs well across all metrics.
Milwaukee, on the other hand, has not put up such strong numbers: The 2017 startup activity index for municipalities, which Kauffman also released on Thursday, ranked the city 39th of the 40 largest metropolitan areas in the U.S.
The business news you need
With a weekly newsletter looking back at local history.