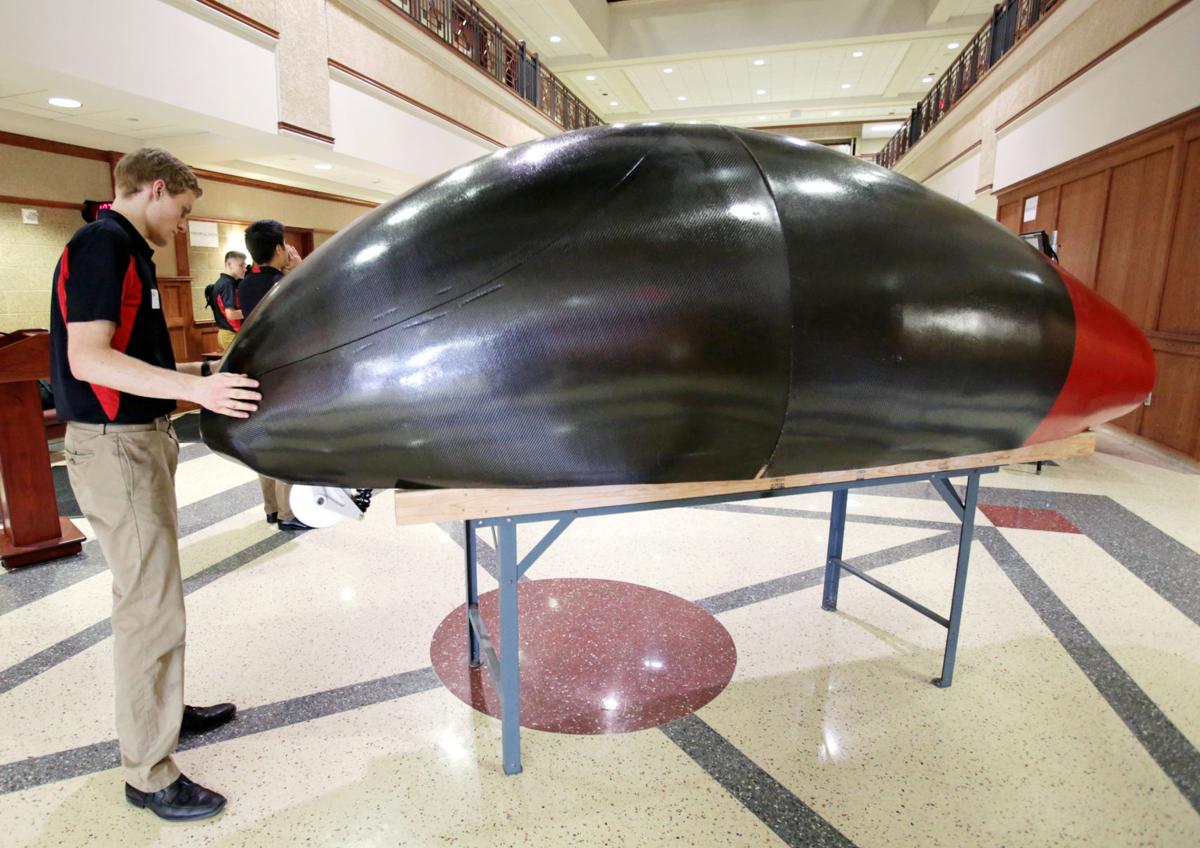 University of Wisconsin-Madison students didn't win the global competition to prototype a Hyperloop pod, but they did take home an award for innovative design.
Badgerloop, an interdisciplinary team of UW-Madison students, has been trying to realize the Hyperloop vision for the last two years through an engineering competition organized by the aeronautics and space exploration company SpaceX. Hyperloop is a futuristic transportation system in which levitating metal pods containing freight or humans shoot through low-pressure tubes at supersonic speeds. The concept stems from a white paper assembled by engineers with SpaceX in 2013.
This past weekend marked what looks to be the final leg of the competition, in which Badgerloop joined 24 other teams at a mile-long stretch of Hyperloop tube in Hawthorne, California. To win the contest, Badgerloop would need to have its pod selected to go on a test run, and would then need to post the highest top speed.
The team wasn't among the top three teams chosen to take their pod out for a test drive. A team from the Technical University of Munich ended up taking the top prize, posting a top speed of 201 m.p.h. during its test run.
The Badgerloop team did get an award for innovative design. Their pod — a 10-foot-long, 3.5-foot-tall, 600-pound bean-shaped capsule — used high-pressure cold-gas thrusters, the likes of which are used during rocket launches. That propulsion system got them high marks from the judges.
And even though they weren't able to test their pod, their capsule was deemed safe and technically capable of a test run by SpaceX engineers.
"We're very happy that our pod worked, given the challenges we faced," said BadgerLoop president Zuf Wang in a university press release. "We had a relatively inexperienced team compared to the previous iteration of Badgerloop for Competition I."
Competition 1 was an earlier stage of the contest in which pods were judged based on a more comprehensive rubric of criteria.
The business news you need
With a weekly newsletter looking back at local history.