The premise of Art and Chill, a business launched by teenagers at the coworking space 100state on Wednesday night, is right there in the name: Customers take a seat in a calm, blue-lit room, listen to some music and make art.
Ivy Sordahl, a 17-year-old East High School student, said she and other students with the youth entrepreneurship group CEOs of Tomorrow came up with the service as a way for people to relieve stress. Even the art project they have customers work on — decorating ceramic tile coasters with marker — was designed with self-care in mind.
"You write down places, words, things, anything that stresses you out," said Sordahl. "Then we use rubbing alcohol, and it basically washes away your stress."
Art and Chill was one of three ventures that children and teenagers pitched at 100state as part of a CEOs of Tomorrow program called These Teens Mean Business. The after-school startup incubator is designed to teach youth social entrepreneurship skills. In other words, the businesses in the spotlight Wednesday weren't just money-making propositions: Students started each one with a social mission in mind.
Jose Cadena, 16, was on the team that came up with the Hope Box, an enterprise where people can buy care packages of cleaning supplies like sponges and detergent for homeless people in shelters.
"We help other centers that are helping (the homeless), so that they don't have to worry about getting things," said Cadena.
The third business sells custom-designed t-shirts and bracelets to raise money for cancer patients at the American Family Children's Hospital.
"Our business name, Helping Kids Be Kids, was really made because we want to help kids not be in hospitals, hooked up to IVs," said 12-year-old Felicity Klingele.
The youth were participants in the inaugural class of These Teens Mean Business, said CEOs of Tomorrow founder Roxie Hentz. Unlike her organization's other programming, which she said is fairly academic, this program was more of a "training lab" where students can learn the process of designing a business and then launch their own venture with a minimum viable product.
"We often, I think, handicap our kids by spoonfeeding them," said Hentz. "In our program, we're facilitators. Our kids really have the opportunity to dig into their true depth of knowledge."
The underlying goal of the program, said Hentz, is to teach "21st century skills" to youth through entrepreneurship: things like leadership, communication and initiative.
Sordahl said she learned to become comfortable with relying on others.
"I'm independent. I don't like to rely on other people because they irritate me — I'm not sure if they're going to follow my plan thoroughly the way I want them to," she said. "But I realized that my way might not always be the best way."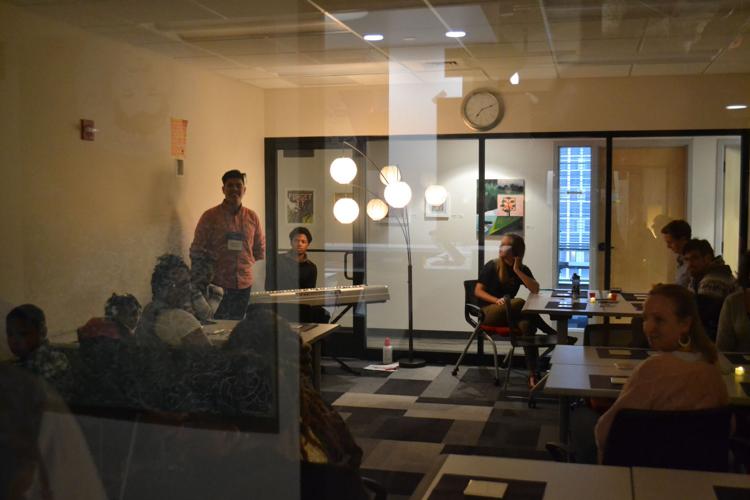 Others said they learned about money management and how to better interact with people.
Many of the children and teens in the program said they didn't necessarily want to launch businesses themselves. Stahl said she wants to become a marine biologist. Klingele — appropriately, given the nature of her business — said she wants to be an oncologist. 
Hentz said the point of the program isn't to create a pipeline from schools to startups. The point is to teach entrepreneurial skills that are increasingly critical for students. These youth, said Hentz, now have a grasp on how to create their own streams of revenue.
"We know many college students, who are in college and struggling financially," she said. "This provides them with access to raise revenue and funds and support themselves, which is really critical."
Those skills are all the more vital in an economy where freelancing and entrepreneurship account for three in 10 jobs in the U.S., and organizations are adopting ideas like "design thinking" that are born of the startup world.
Plus, said Hentz, the program's participants are making a real-world impact by focusing on a social mission.
"They're actually making a difference," she said. "That's what we're proud of."
Hentz thinks there's a thirst for social entrepreneurship in the community, something she sees in the demand for her programming. Enrollment for CEOs of Tomorrow's first-ever summertime boot camp opened in February and within two weeks, it was full.
As for the future of Wednesday night's businesses, Hentz said they would live on this fall when the program picks up again: Students will take feedback people and parents left them on comment cards and fine-tune their products and services.