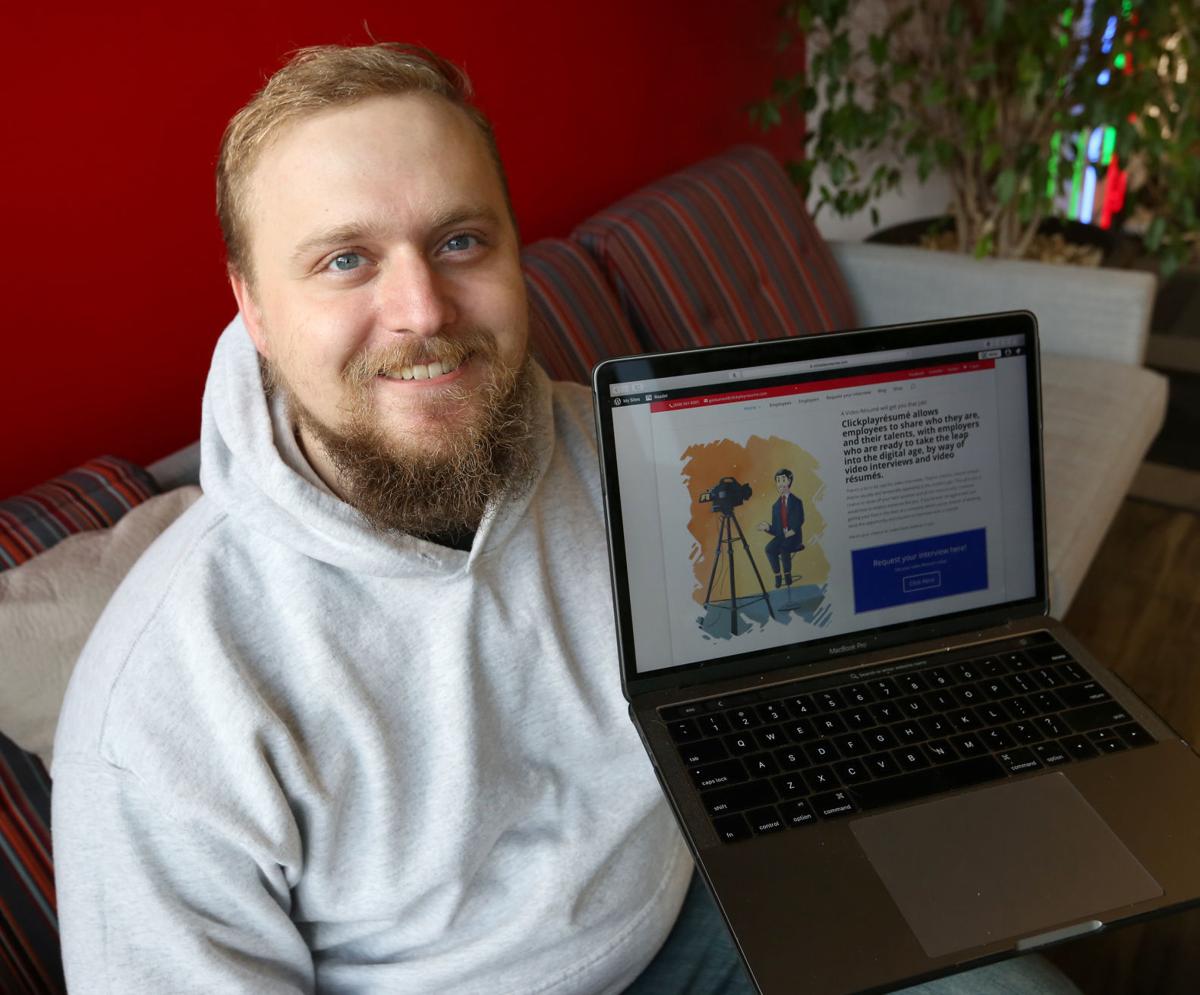 In early November, Madison resident Steven Rybeck launched a startup: Clickplayrésumé. His company makes personalized videos for people to use in online job applications to display their portfolios or showcase their presentation skills.
And just like that, Rybeck said, his startup could be in some dire straits.
"We're fairly confident this will have an impact on us," said Rybeck. "And we're confident that impact is going to be profoundly negative."
The FCC is scheduled to vote on the proposed order on Thursday. The plan to roll back enforcement of what's known as "net neutrality" has come under fire from politicians, tech leaders, and everyday internet consumers as something that would make the internet an undemocratic and consumer-unfriendly place.
The plan has also come under scrutiny for its potential to harm tech startups whose businesses hinge on the internet, like Clickplayrésumé. In Madison, a number of tech leaders and entrepreneurs in town say they're worried.
"Repealing net neutrality is a bad idea," said Chandra Miller Fienen, the leader of the planned Madison entrepreneurship center StartingBlock. "It could be really destructive to local companies."
"Net neutrality" is the idea that internet service providers should treat all data equally. Without it, providers would have leeway to manipulate the flow of online data by blocking or throttling different websites, social media platforms, and streaming media services.
Under the 2015 rules, Internet Service Providers are treated as "common carriers" – institutions with a responsibility to carry all "channels" of information without discrimination. Under Pai's order, that classification would be gone. Pai and advocates of the plan have argued that the existing rules are an example of federal overregulation in the private sector.
What worries startup leaders is that a non-neutral net could favor established web-based companies who have the resources to "pay to play."
There are some examples of what that could mean in practice: In 2013, Comcast began throttling Netflix's high-bandwidth video data until the company began paying them fees. Still, it remains unclear what a wholly non-neutral web would look, and what precisely it would mean for startups.
"The general anti-democratic impacts are pretty clear-cut," said Preston Austin, the founder of Rabble, a company that specializes in developing software for public libraries. "The impacts (on startups) are not obvious."
One hypothetical scenario could be the creations of internet "fast lanes" and "slow lanes" where content providers would need to transmit data at faster speeds. Startup leaders say a company at the scale of Facebook, for example, might be able to pay that fee, while a new company looking to compete might not.
Another hypothetical involves "zero rating," a practice in which broadband providers could sell different "packages" of content to consumers. A household might pay for a package where they could get priority access to social media sites like Facebook and Twitter, while the rest of their web access would be metered or slowed.
"Anything new and innovative that hasn't made its way into the package has a significantly higher hurdle," said Austin.
It's also not clear which specific companies could be more at risk of being hurt by the FCC order. Derek Gebler, the founder and CEO of the Madison-based video streaming startup Field59, said that he's concerned, given that his company's livestreams use a high volume of data. However, he also speculated that Field59 may not be big enough to even merit attention from a broadband company.
"I really think it's the Netflixes of the world, where they have so much data going through their pipes, who might hurt," he said.
Austin suggested that it could be startups who want to compete with those major companies who might suffer the most. If big companies can "pay to play," consumers would become less likely to find or try out new disruptive alternatives.
"If you're a potential future competitor of Netflix, then you might be in trouble," he said.
Rybeck said that if certain big players do suffer, it could be bad news for Clickplayresume. His company relies on Vimeo, a high-definition streaming service.
"Vimeo is going to suffer," he said. "They're not going to be able to offer as much bandwidth, or they'll have fast lanes or slow lanes … they're everything our startups revolve around."
Rybeck isn't just worried as a business owner, though. In fact, he said that he's more upset as an everyday internet user, and as a citizen.
"I feel like my home is being attacked," he said.
Austin also said that a potential repeal of net neutrality makes him angry. Still, he's not convinced that a non-neutral net would be catastrophic for startups: "I don't think it's going to bring innovation and startups to a halt," he said.
Miller Fienen is similarly cautious in her prognosis.
"I'm not sure that the sky is falling," she said. "I think it has the potential to be very, very bad. I think that whether it will be that bad, is something we'll have to pay attention to."