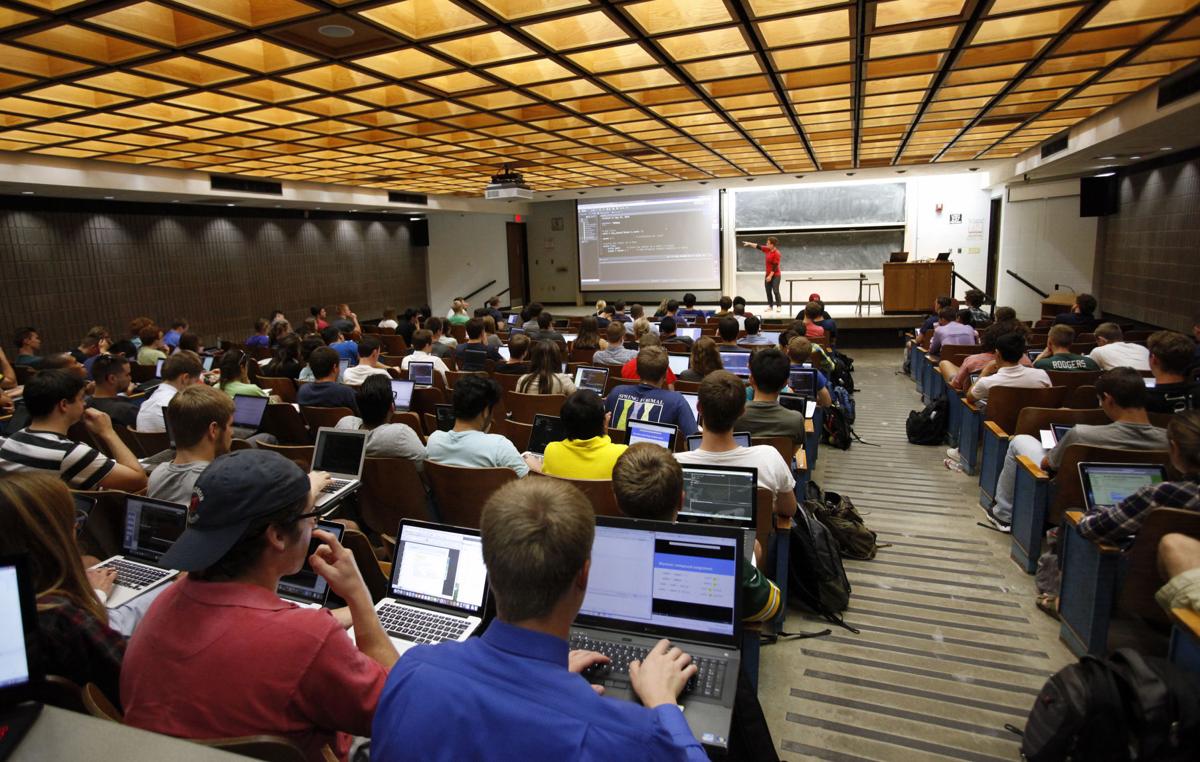 Gener8tor, a Midwestern company that specializes in helping high-growth startups grow and connect with investors, has rapidly expanded over the past year with new locations and new programs in Wisconsin and Minnesota. The newest addition to the gener8tor fold is called gAlpha CS.
The program will recruit 15 UW-Madison computer science students and connect them with mentors that have backgrounds in entrepreneurship or tech. The goal will be to help the students come up with products and launch companies.
Jignesh Patel is a UW-Madison computer science professor and chair of the department's new entrepreneurship committee. He will be one of the mentors with the program, given his experience in bridging computer science and business: He co-founded a data-processing company that Twitter acquired in 2013.
Patel has been working to fold more entrepreneurship into the department's programming since joining the faculty seven years ago. He's the creator of UW CS NEST, an annual contest that challenges students to develop a software product.
"The thing I noticed is you walk into the Stanford campus, and every kid there wants to start a startup," he said. "Here, it's hard for them to even think about a startup."
Patel said that partnering with gener8tor was a natural step for the school to take in promoting entrepreneurship. He said the partnership isn't necessarily about adding more startups to the world: It will be more about giving students a new skill set.
"To me personally, the goal is to expose students to that critical thinking that an entrepreneur goes through," he said.
GAlpha is a relatively new flavor of programming from gener8tor. The program, which made its debut in Beloit this summer, is to target would-be entrepreneurs who have an idea for a company but who haven't refined that idea.
Gener8tor's Abby Taubner said that the group is excited to draw from "raw talent" in the UW's computer science department for the next iteration of the program.
"We're really excited to have landed the perfect partner," she said.
The program will be funded through a sponsorship with the Wisconsin Alumni Research Foundation, along with an anonymous donation from a UW-Madison alum. It will be directed by Kiernan McGowan, a UW-Madison alum with a background in engineering. McGowan founded a Chicago-based software development agency last year.
The business news you need
With a weekly newsletter looking back at local history.