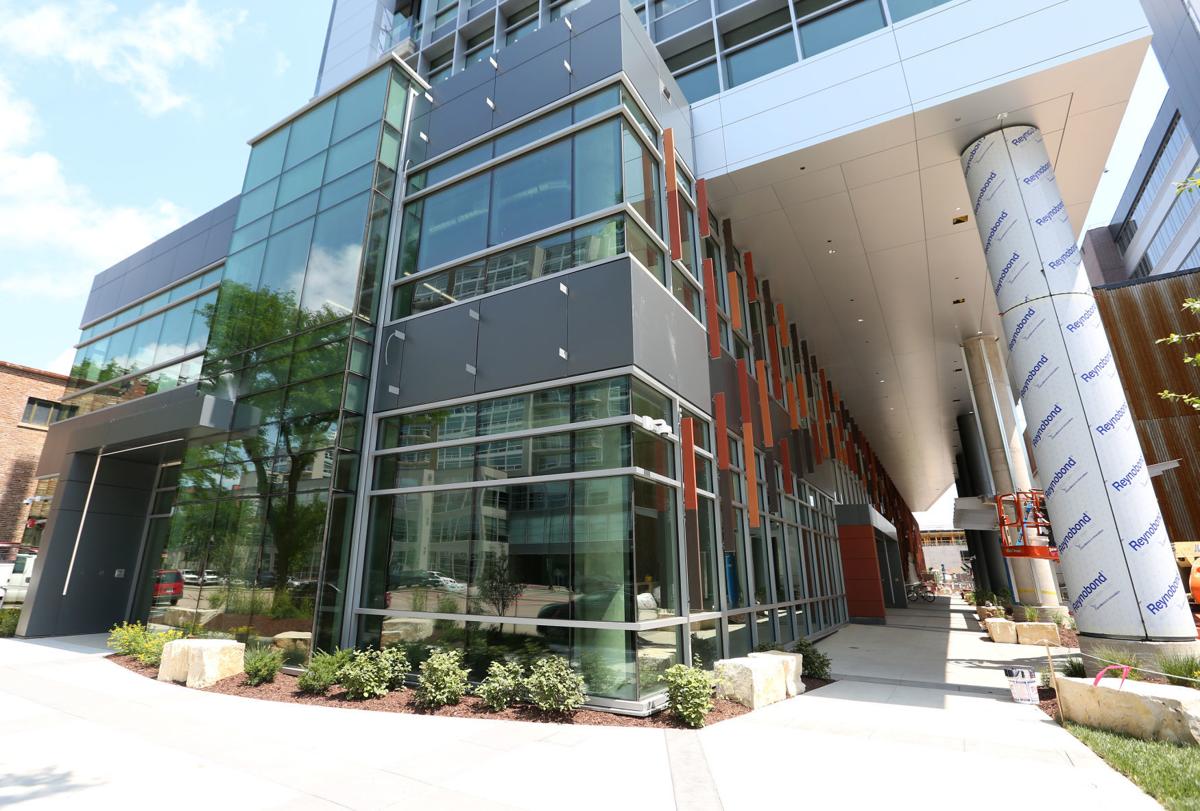 What didn't open in 2018 with the rest of the center was its uppermost floor (the third floor of the center, or the fourth floor of the Spark). Project leaders had described the space as reserved for "anchor tenants," companies with a larger employee count and a firmly established track record of growth.
"The entire ecosystem at StartingBlock was never just (going to be) early-stage companies," said Chandra Miller Fienen, the project's executive director. "The fourth floor would be larger spaces that could be built out for those first companies coming in that were a little bit more mature."
This week, StartingBlock disclosed its roster of more advanced companies for the first time:
RehabPath, a company that develops online resources for fighting drug and alcohol addiction.
Lean Focus, a business consulting firm specializing in finance, safety and supply chain issues.
Hardin Design and Development, a tech and software design firm.
Zerology, a car-sharing app building out a fleet of electric and low-emissions vehicles.
Farcast Biosciences, a biotech company working on a platform that guides cancer treatment decision making, previously known as Mitra Biotech.
Live Undiscovered Music, a music-streaming platform focused on independent and local performers.
The companies have four to 30 employees apiece, and some of them are helmed by well-known tech leaders in the community. Former StartingBlock executive director and former Madison alderman Scott Resnick is the COO of Hardin, and former COO of Exact Sciences Maneesh Arora is the Farcast president and CEO.
Miller Fienen said that the floor would provide a space that the younger companies could "fledge" into. Rent collected from the larger companies would also play a key role in sustaining the center's operations, she said.
Miller Fienen said that the delay in moving in the larger companies was intentional: She said that the nonprofit needed time to figure out what kinds of larger, longer-term tenants would be a good fit for the center. 
"It is the last piece of the puzzle… and the last piece has to fit just right," Miller Fienen said. "We decided that we didn't want to just have one large tenant take over the entire space — or even two."
Miller Fienen also attributed the fifteen-month delay to the fact that larger tenants would have been less inclined to move into the space prior to the completion of the Capitol East District Parking Structure, which opened last December.
Even prior to StartingBlock's opening, the roster of anchor tenants had been in flux. In 2015, flagship Madison tech companies like the mobile game developer PerBlue and the apartment rental website Abodo had said that they would be part of the mix. However, by the time StartingBlock had its soft launch, those companies had grown too large for the space.
"In my entrepreneurial optimistic thinking, I thought, 'Oh, this building will take two years to build … turns out it took five years," said Forrest Woolworth, COO of PerBlue, in a 2017 interview. "If StartingBlock existed five years ago for us, it would have been a great fit for PerBlue."
None of the later-stage companies that are now committed have moved into the third floor yet, which Miller Fienen said is still being set up. She anticipates that companies will move in later this fall.
The business news you need
With a weekly newsletter looking back at local history.