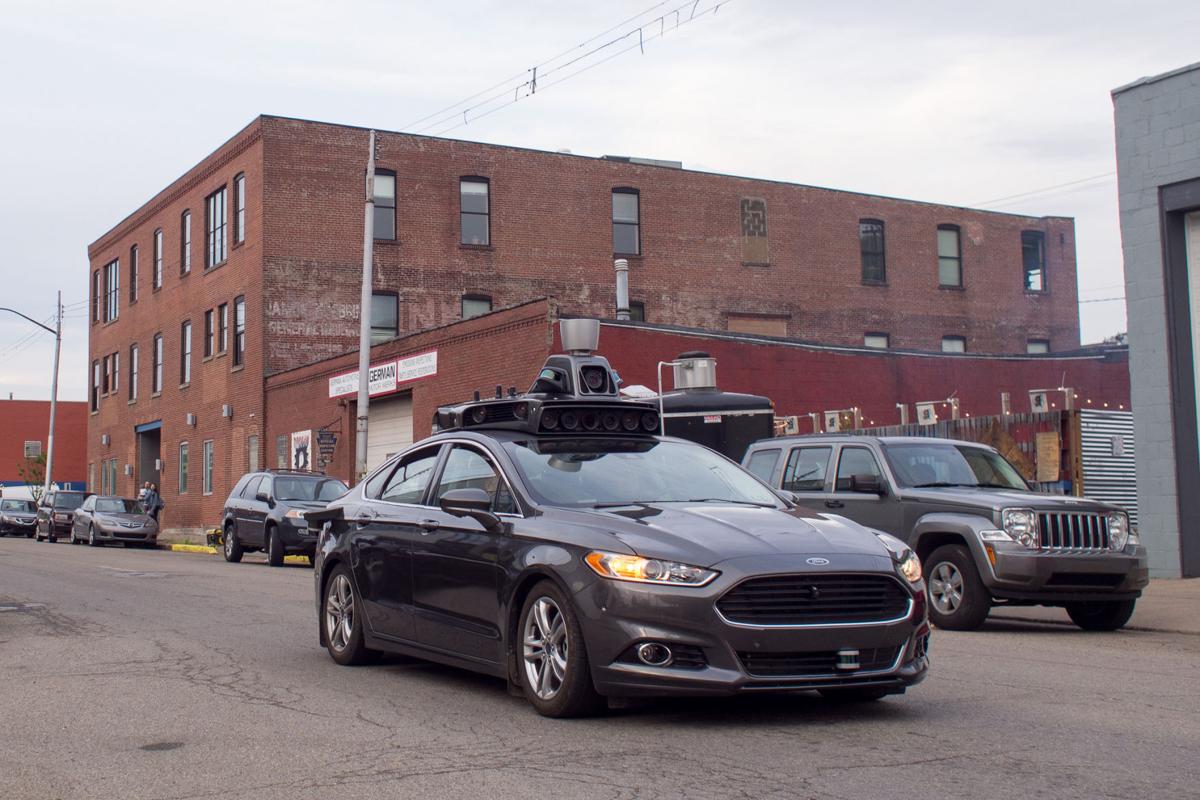 Wisconsin has joined a club of 14 other states taking action on driverless cars — though unlike some of its peers, it's taking the slow road toward regulating the technology.
Gov. Scott Walker issued an executive order on Thursday creating a steering committee on autonomous vehicles and "connected vehicles," cars that can communicate with wired infrastructure like traffic lights, or with other vehicles on the road. The committee — which will feature state Department of Transportation officials, law enforcement officers, industry representatives, legislators and University of Wisconsin researchers — is to submit policy recommendations to the governor by the summer of 2018.
As outlined in the order, the group's specific mission is to figure out which state laws would need revision to facilitate driverless car testing; to identify roadways that would be best-suited for the cars to drive on; to work with other agencies to come up with ways of handling things like licensing and safety inspections; and to form partnerships to "leverage the social, economic, and environmental benefits" of the technology.
Others states like Michigan have simply passed laws defining when, where, and how driverless cars can operate. University of Wisconsin-Madison autonomous vehicle researcher Peter Rafferty is fan of the slower pace Wisconsin has adopted.
"To pretend that we can get legislation exactly right, is displaced," said Rafferty. "With some legislation, it can turn out to be counterproductive to these new mobility technologies."
Representatives of the automotive industry have also spoken out against regulatory legislation.
"Before we get into a very comprehensive bill or comprehensive rulemaking, let's let the testing proceed," said a lobbyist for the trade group Global Automakers at a recent Assembly hearing on driverless cars. "In other states, they've put that cart before the horse."
Rafferty is a fan of the Wisconsin steering committee's mission, particularly the aspect of clarifying state statutes. He's currently overseeing the Wisconsin autonomous "proving grounds project," which could result in driverless vehicles being tested around the state — even on Madison's streets — within the year.
The proving grounds team will be navigating legally nebulous territory.
"Wisconsin is in kind of a gray area with driverless vehicles operating on public roads," said Rafferty.
The steering committee also received high marks from state Rep. Adam Neylon, the Republican chairman for the Assembly's Committee on Jobs and the Economy and an outspoken advocate for embracing autonomous vehicles. Neylon said that he had met with the governor earlier this year, encouraging him to pass an executive order on the technology.
"This is exactly what I had in mind," said Neylon of the order. "It's really exciting for us to be taking a first step."
Neylon and Rep. Mike Kuglistch, R-New Berlin, had been drafting driverless car legislation prior to the executive order. Neylon said those efforts will be placed on hold until the committee releases its findings.
Sen. Fred Risser, D-Madison, is another lawmaker who had previously outlined plans to introduce legislation autonomous vehicle legislation this session. Risser was not available on Friday to comment on the creation of the steering committee, or on the status of his bill.
The executive order represents a quiet signal of support for the technology from the governor's office. In a press release, Walker wrote that it "has the potential to create jobs, spur economic growth, and strengthen mobility throughout the state."
"There is public reluctance in general toward fully embracing the technology. But that's why I think the research is so important," said Neylon.
The executive order also comes as lawmakers find themselves in a heated debate over funding Wisconsin's roads. Neylon said that he's excited about the prospect of driverless car technology changing the state's transportation network. However, he said it's not necessarily something that he's factoring into the way he's thinking about the budget.
"It's hard to take into account how different transportation will be in the future," he said.
The business news you need
With a weekly newsletter looking back at local history.