He can't remember exactly what he was doing on the computer at the time — probably browsing Twitter, he said — but acknowledged the moment was pretty pivotal.
After the TIME piece hit the web, sales of Prune, a simple, meditative game that tasks the player with pruning a tree to avoid obstacles and flourish in patches of light, skyrocketed.
McDonald's game, crafted in his home on the west side of Madison, was getting a few thousands downloads a day, he said.
Prune was meant to be a quick, three-month project to launch the designer into the world of independent video game design. Instead, it's become a phenomenon.
The Cap Times sat down with McDonald to talk about his path to "indie" game design and the inspiration for his surprise hit.
How did you get into game design?
I've always been interested in video games, since I was a little kid. My dad was a computer programmer. He would bring home these old computers. Pretty soon, I had my own computer and I was building my own computers.
When did you start working as an independent game designer?
I was at Raven Software (an award-winning video game studio based in Madison, known for its work on the popular "Call of Duty" series) for seven years as a designer.
Back in 2013, I decided to "go indie," to become an independent game developer and work from my house and be around my family more and work on the types of games I was interested in more. At Raven, I had been working on a bunch of first person shooters. It was interesting and I learned a lot, but I kind of got tired of that genre and I had a lot of my own ideas of what I could do. Eventually, I worked up the courage to make that jump.
How would you describe the games you're interested in?
The indie game scene parallels the independent movie scene. They tend to be more experimental, shorter works. They might explore different ways video games can be meaningful to people. Ultimately, as a creator, that's what I was interested in: exploring new territory. I think the medium of video games is very new and there's a lot of potential. It feels a little similar to how film was in the early 20th century.
What's the indie gaming community like in Madison?
It's relatively new, and growing. For the size of Madison, it's doing pretty well. We'd like to eventually have some kind of coworking space, a place where anybody could go and just hang out and bring your laptop and work on your games. It's nice to have people from different backgrounds and different skill sets there.
When did you have the original idea for Prune?
It was back in the spring of 2014. I had been an independent game developer for 6 months or so and had been trying different ideas out for games, but I didn't have anything I was in love with.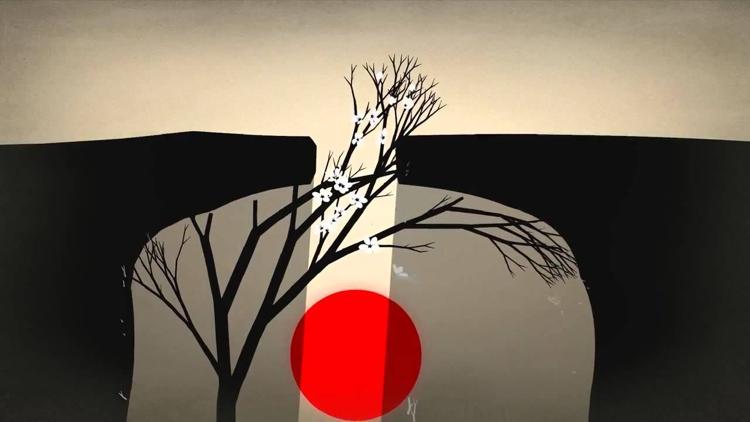 My friend, Aaron SanFilippo, who also used to work at Raven, posted this little tree creator script he made. It was just 100 lines of code, and he shared it for anybody to play around with it.
I figured it was fun enough, there must be some kind of game there. It took me a while to realize what happens if you actually prune, if you cut the branches … I realized I could make a puzzle game out of that.
How did you decide on the aesthetic of Prune? It kind of looks like Japanese art.
I think a lot of it came out of my limitations as an artist. I wanted to keep things simple and procedural and let the computer do most of the work.
I knew I wanted some kind of simple silhouette and started looking at art styles and was drawn to Japanese ink wash paintings. I read up on them and really liked their philosophy of every brush stroke mattering. It seemed like it carried through the entire theme of the game.
Where did the music come from?
I knew I wanted something ambient and something that sounded meditative and relaxing and not too in your face. I happened to meet a guy online through an indie games forum named Kyle Preston. I really liked his music, so I was lucky enough to get to work with him.
What have people said to you about what they like about the game?
My favorite has been ... I've had a lot of old ladies write in. Probably a lot higher than your average video game.
They write in if they need help on a particular level — usually pretty far into the game, which is pretty impressive. Or they've had comments like, "Oh, I've never played video games," and this is the only one that they've played and they really enjoy it.
That's the best for me, because I'd much rather appeal to somebody who has never picked up Mario and let them see that, oh yeah, these (games) can be interesting experiences.
The traditional gamer, who has an Xbox, I think they have plenty of options. It's the non-gamer crowd I'd rather appeal to.
The game has obviously been really popular. What was the most surprising thing you experienced as the result of that?
I was in disbelief when I saw TIME magazine. I didn't think the game would necessarily be anybody's game of the year, let alone TIME magazine's. And it was still early on. It kind of took me off guard. The fact that they could put that above all these other titans of video games with huge teams and huge budgets … it's crazy.
Good question. I have no idea right now. I thought by this point I might be onto the next thing, but at this point supporting the game is taking up all of my time. I brought the game to Android and Windows phone, and doing customer support has taken a lot of time.
Do you feel like your next game will be similar to Prune?
It's not going to intentionally be similar to Prune. I'm not going to set out to make another relaxing mobile game, necessarily, but who knows.
Before I started Prune, I didn't even know I wanted to make a mobile game, because the prevailing advice to indies is you shouldn't make a mobile game because it's not a very healthy market. You're going up against the big titans, like Angry Birds and Candy Crush.
I just saw a commercial the other day with Arnold Schwarzenegger for a mobile game … yeah, all the advice was not to do that, but it worked out for me.