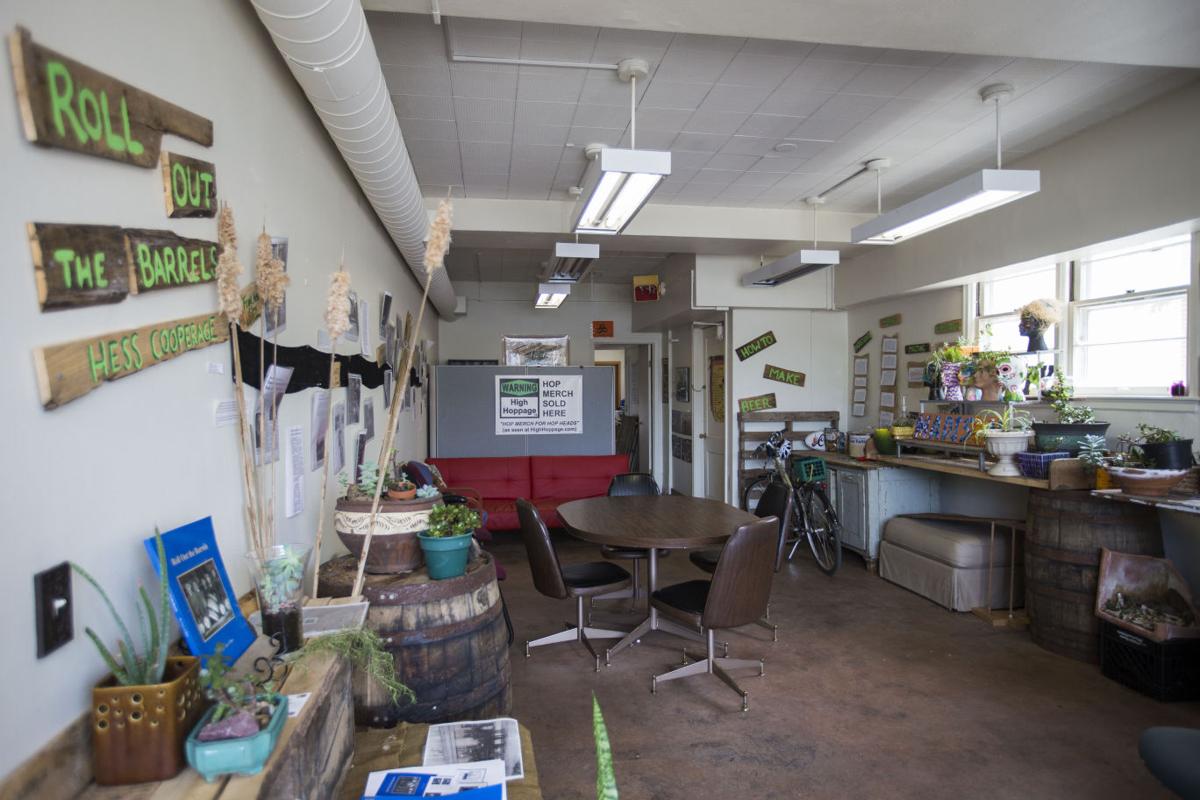 Say the word "coworking" and more than a few people will picture an organization like 100state — a large, sleek downtown space lush with art, table space and laptops occupied by young, hip, tech-oriented entrepreneurs and freelancers.
PinkSpace Coworking, however, is in many ways the opposite of 100state. To be sure, it shares the same values at the crux of the coworking philosophy: it welcomes people into a shared open space to work independently of each other, with occasional collaboration mixed in.
That's where the similarities end.
PinkSpace is not located downtown. It's on Madison's east side, sharing a space in the Hops Museum on East Washington Avenue. The space is relatively small, and thanks to the museum's fixtures — barrels, plants, wooden cabinets with chipped paint — there's a rustic, DIY feel to it. In terms of furnishings and amenities, there's a couch and a few tables, a kitchenette and WiFi.
According to Elaine Glowacki, PinkSpace's co-founder, those using the space are a very different sort compared to the membership of 100state.
"I think a lot of coworking started really to support a lot of young, tech entrepreneurs," Glowacki said. "I wholly welcome young tech entrepreneurs. I'm not sure if this is the space for them."
Glowacki said she envisions the space as being for older people who don't necessarily want to be the next Mark Zuckerberg.
"I want to support the rest of us, the ordinary people who are trying to build a small business — not necessarily trying to get huge investor funding and get a huge multimedia dollar business," she said.
But perhaps most significantly, Glowacki sees PinkSpace as a space that puts a premium on the needs of women. The company was founded with a feminist mission of "helping women who are going through a professional transition."
Glowacki and her partner, business consultant Betsy Swenson, launched PinkSpace in 2013. Glowacki said she had gotten the itch to start something after her daughter left for college, and she found herself with time on her hands.
The former Silicon Valley marketer knew that she wanted to stay tapped into the network she had developed in Madison. On top of that, she had just read "Confidence Code," by Katty Kay and Claire Shipman, and "Lean In," by Sheryl Sandberg, inspiring her to do something to help women attain their professional goals.
Ultimately, she found the idea of building a community through a co-working space as a perfect way to spend her time. After meeting Swenson through a consultants network known as CORE, the two filed to become an LLC, struck a deal with the owner of the East Washington Avenue property and in 2015 officially opened their space within the museum.
PinkSpace offers different sorts of resources to women looking for support in their professional development. For example, Glowacki and Swenson offer mentoring services to women on specific skills like negotiating for a pay raise, or acing an interview.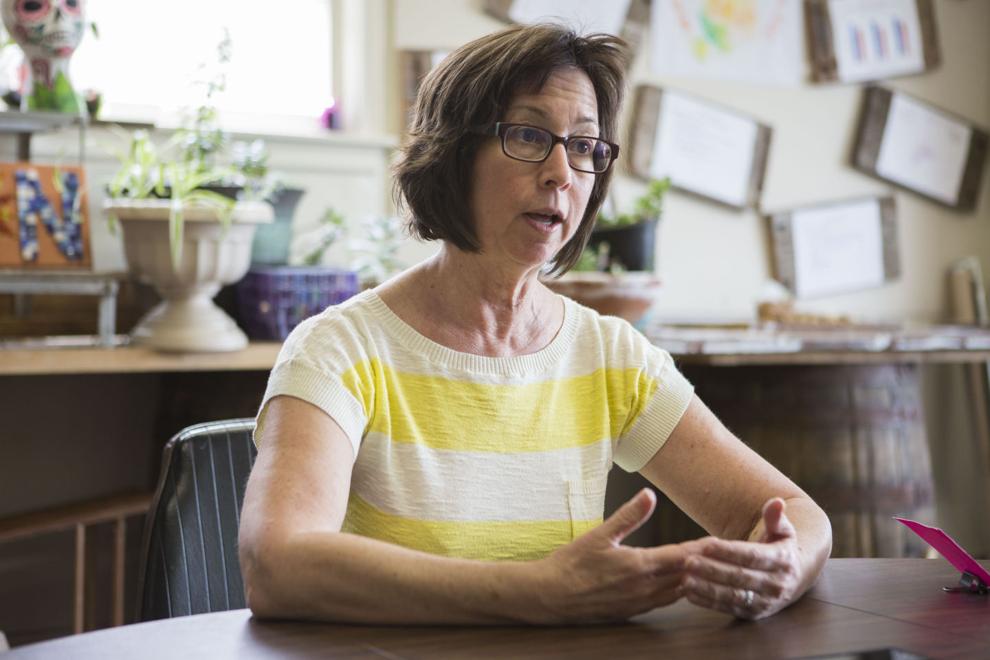 But on top of that, the two hope to target some specific challenges they see among women. For example, said Glowacki, men in the business world "tend to go for stuff when they're 60 percent qualified." Women, on the other hand, "wait until they're 100 percent certain they're qualified until they really go for something."
Heather Wentler, the co-founder and director of the Doyenne Group — a nonprofit foundation in Madison that strives to help women in the realm of entrepreneurship through counseling and financial assistance — said that Glowacki is spot-on in her assessment. An aversion toward risk, she said, is a hurdle many women entering the world of startups and business need to overcome.
Wentler said what PinkSpace is doing is important and not just in terms of the resources it's striving to offer to women. She also thinks it's noteworthy that it's the only co-working space available on the city's east-side.
"This is a huge opportunity for the east-side community in general," said Wentler. "I think it's a great space. I think what they're trying to build is much-needed."
However, there's no denying that there is one area in which PinkSpace isn't measuring up: The space simply isn't being used.
Within its first year of operation, PinkSpace's membership total remains in the single digits. Compare that to 100state, which attracted over 100 members in its first year.
"We're a little disappointed," said Glowacki. "We want this to be a vibrant place."
That said, Glowacki remains an optimist. 100state, she pointed out, was founded by ex-Epic employees who had "huge marketing chops" and who already had a network of tech-savvy entrepreneurs ready to take advantage of a coworking environment. Glowacki suspects growth is going to take time for PinkSpace.
In the meantime, there's no risk of the business shutting down due to a lack of revenue. Both Glowacki and Swenson have other jobs to pay the bills — Glowacki is the foundation director for Capitol Lakes Retirement Home, while Swenson runs her own consultancy. Plus, the space has proven itself to be inexpensive to operate. The company pays no rent; its only regular payments are a museum membership fee and fees for its online domain. Over the past year, said Glowacki, the enterprise has racked up about $500 in expenses.
When it comes down to it, PinkSpace is an experiment more than anything. 
"We are not doing this is the traditional build a business way, with a business plan," said Glowacki.
Eventually, she said, PinkSpace will hopefully move out of its current space. She said she would love for it to become part of some other business community, perhaps something like Madison's planned entrepreneurial hub StartingBlock.
In the meantime, Glowacki will continue to open its doors every Thursday and Friday at its eastside location in the Hops Museum. And hopefully, she said, with time and a little more robust marketing, more people will come.