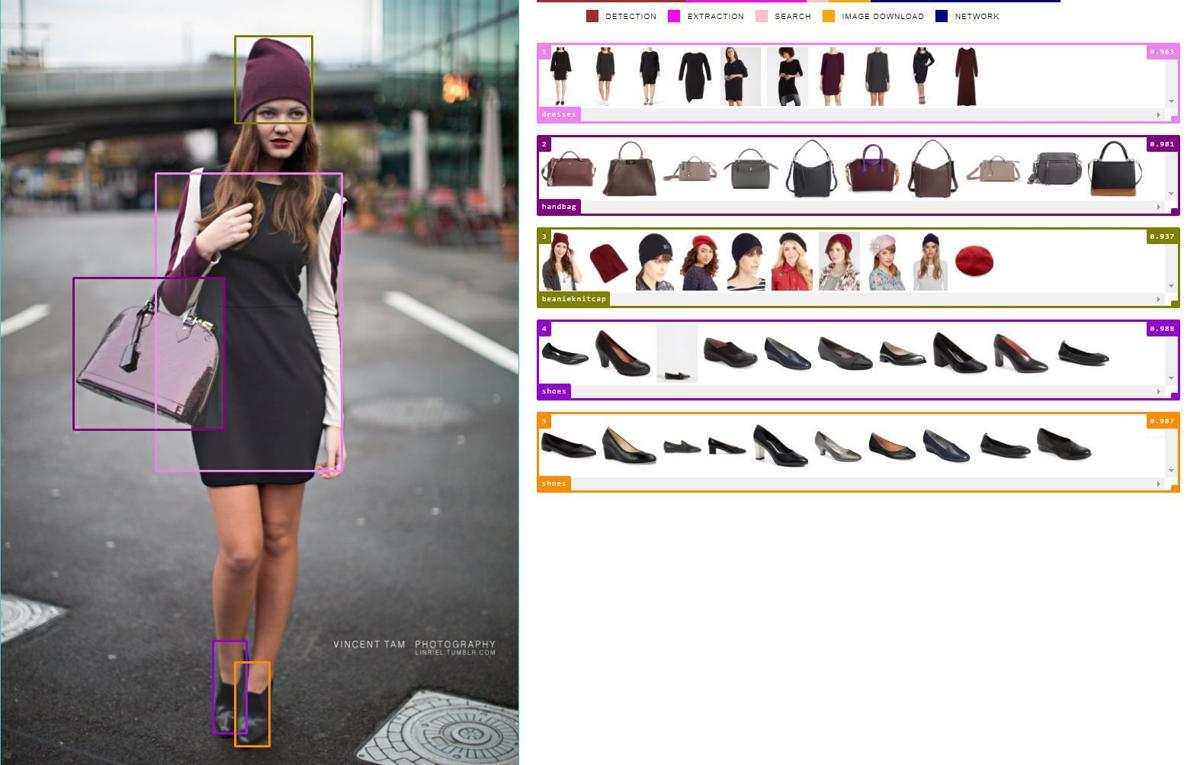 The artificial intelligence software developer Markable is a Madison startup no longer. CEO Joy Tang confirmed that it closed its local offices at the end of last year, shifting operations to New York City.
The company, formerly based out of the coworking space 100state before relocating to StartingBlock in 2018, makes image recognition technology for the fashion world. Initially, its product was a smartphone app. Users could take a photo of an outfit on the street, or in a magazine, and the software would be able to analyze the image, identify the garments, and direct users toward online retailers where similar clothes could be found.
In 2017, it changed up its business model: Instead of making a consumer-facing app, it began to sell its image-recognition technology to e-commerce companies. Online retailers would be able to integrate Markable's technology as a visual search engine, enabling customers to upload images of clothes and find similar items in the store's inventory.
Today, its clients include H&M and AKIRA. Joy Tang, the company's CEO and co-founder, said that she projects eight-figure revenue in 2019.
Tang said that she and most of her five-person team from Madison have now joined 10 other employees working at the company's New York location, which Tang said she established as the company's headquarters in late 2016. Tang listed multiple reasons for the decision to move. One was personal: She said her husband has ended a medical residency in Madison, and would soon be relocating.
Tang also listed a some strategic reasons for the move, saying she had difficulty finding the right people to work on developing the tech behind Markable's product in Madison. At the New York headquarters, it was much easier to build out a technical team.
By late 2018, she said that the Madison team had become a support office, while a core team in the New York headquarters was doing the heavy lifting on product development.
Tang also said that operating primarily from a coastal city made sense given that the company's primary market is abroad. Markable now has offices in New York and in China and potentially may open another on the West Coast. Keeping yet another office operating in Madison didn't make sense logistically, she said.
In addition, Madison was a tricky place for raising money, at least for her kind of business.
"We're not medical. We're consumer, e-commerce. That's not really Madison's strength," she said.
Tang said that she thinks Madison has a lot of strength as an "inexpensive technical hub" rich in talent from the university and from Epic Systems in Verona.
"I think Madison is a great place for anyone who wants to start their thing. It's inexpensive," she said.
However, she said it wasn't a perfect fit for a company like Markable: "If (a startup is) not medical, if it's not Epic culture-related, if it's like e-commerce, then it's inevitable that you'll move, or be acquired," she said.
Scott Resnick, the entrepreneur-in-residence of StartingBlock and a leader in the city's entrepreneurial community, said the move wasn't a surprise.
"Markable was a company centered on the fashion and AI industry," he said. "It makes sense that they're moving the focus to New York."
Meanwhile, Madison remains home to a number of other startups working on artificial intelligence products, including EnsoData, which develops software for sleep studies, and Curate, which scrapes information from public documents for construction companies.
The business news you need
With a weekly newsletter looking back at local history.