Lacuna, Madison's newest coworking space, was made with women and non-binary people in mind. It features rooms for breastfeeding mothers, a parent-friendly events schedule, prenatal yoga classes, and a homey and pastel-forward design that its co-founders describe as "feminine."
But there are other aspects of the space on the second floor of 2002 Atwood Ave. that sets it apart from stereotypical coworking spaces  — businesses where entrepreneurs, freelancers and remote workers gather to work in shared office environments.
Lacuna will not likely be a hotbed for high-growth startups and technologists, according to co-founder and CEO Kindra Goehler. She imagines artists, designers and writers will be a better fit.
"A lot of the coworking spaces are focused on people who want to scale up, get (venture capital), and move to San Francisco," Goehler said. "This is a place for people who want to put down roots in Madison… and for people oriented to the creative side."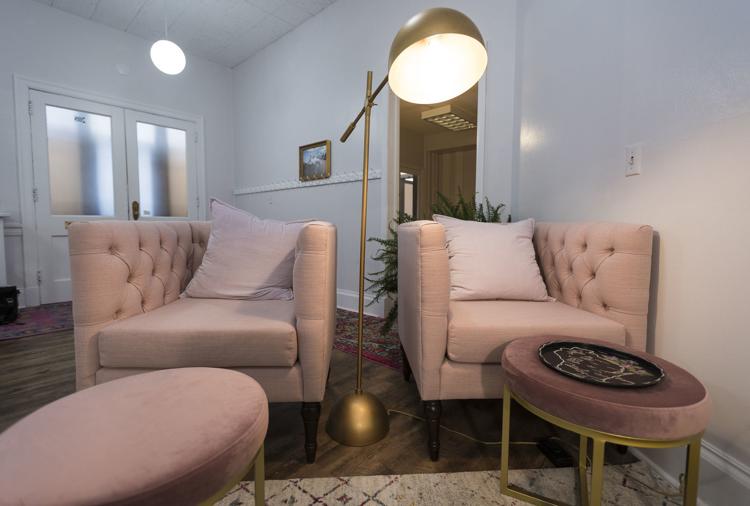 It's also a place that rejects burnout culture, with its limited hours and wellness-focused events.
"You're working hard, but it's not all about the grind, the hustle, working late nights, working 80-hour weeks," Goehler said.
The space will also be intentionally small. Goehler said that the core membership will be capped at 10 people, with another 10 spots available for "side hustle" memberships that are limited to after hours and weekends.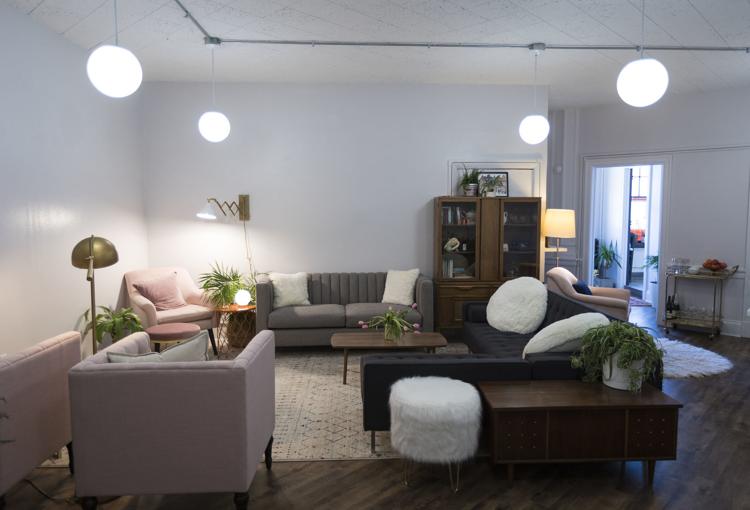 The ultimate mission is to forge a community of like-minded and supportive people, Goehler said. She noted that while its focus is on women and non-binary people, all are welcome to join — although as Lacuna's website notes, "mansplaining, manologuing or manspreading" are strictly prohibited.
The small, boutique space evokes intimacy and comfort. The main gathering space near the entrance is like a living room, awash in sofas, throw pillows, plants, accent rugs and comfy chairs.
"It looks like your favorite aunt's living room from the '70s," Goehler said. "It's like a place you can go to and feel at home, where someone will feed you cookies and coffee and listen to your day. But also a place where you can focus and be productive."
Nearby is a sunny anteroom — "You can curl up like a cat in that spot," Goehler said — that connects to a kitchenette overlooking Atwood Avenue. Also included in the space is a dimly lit yoga studio, where Goehler's mother and co-founder, Cathy Goehler, will teach yoga classes. Down the hall is a conference room that members can book for meetings or client presentations.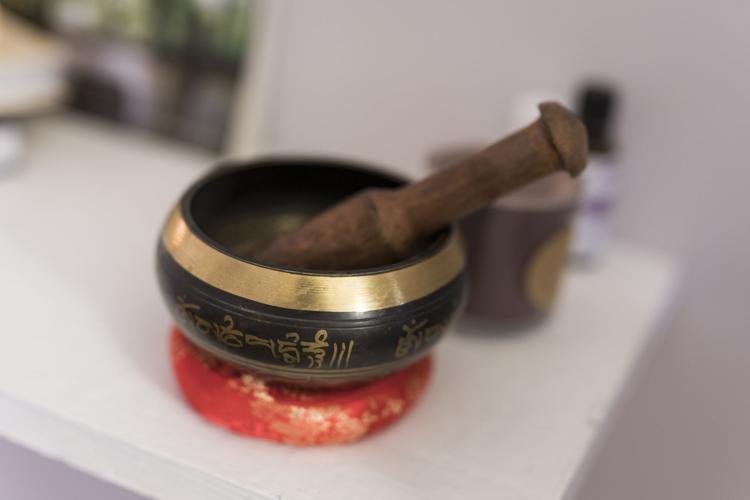 The space will also host a robust events calendar — Lacuna even offers a "social club" membership for those who wish to avail themselves of yoga classes, parties, networking events and book club meetings held in the space.
Goehler, who also runs the web design and marketing firm Dirigible Studio, said that her knack for "place-making and community-building" is one reason why she decided to open the business. She also said that getting diagnosed with breast cancer in 2017 was an impetus.
"It focused my intentions on what I could do to help other people follow their passion," Goehler said (who said that she's now cancer-free).
Goehler also said that she felt a coworking space for parents and women was necessary in town. She recalled visiting other spaces in town with her small child, and feeling out of place.
"People were very lovely, but...they kind of looked at me like I was on a different planet," she said.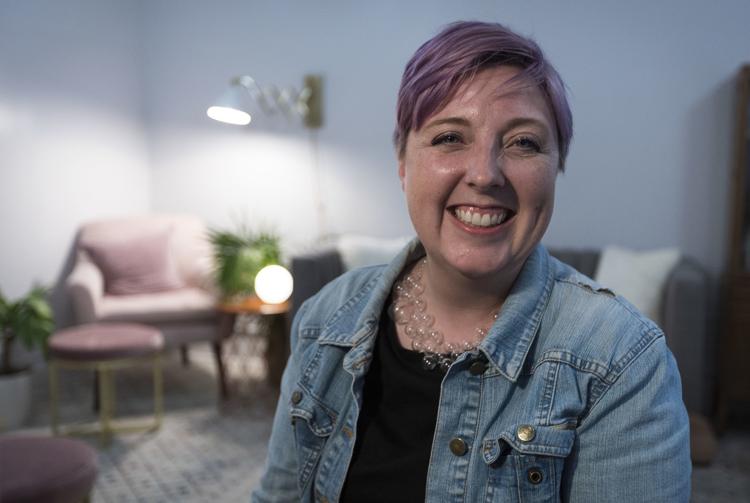 Cathy Goehler said that the business she's launched with her daughter will try to help women in various ways. One key focus is affordability — she said she wants her yoga classes to not be cost-prohibitive, for example. The business plans on throwing events like diaper drives for mothers in need.
"We want to touch on supporting moms who struggle to make ends meet," she said.
Goehler said she took inspiration from other women-focused coworking companies that are on the rise in the Midwest, specifically The Coven in Minneapolis and the Wing, which is a national chain.