Self-driving cars are already here. Sort of.
Head over to the Zimbrick BMW dealership at 2300 Rimrock Road, and the luxury car known as the 7 Series is available for a test drive. The sleek black sedan, which retails starting at $81,500, comes with bells and whistles galore — a 16-speaker sound system, massaging rear seats and a heated steering wheel.
Plus, the 7 Series can sometimes drive for you.
Cruise down the highway, and the car can accelerate, brake and steer on its own. Just tell it how far behind to trail the nearest vehicle (anywhere from one to five seconds), take your foot off of the gas and keep your hands lightly touching the steering wheel while the car does the heavy lifting.
The 7 Series can park itself, too. While looking for a spot on the street or in a lot, the car will "ping" when it approaches an available space. Put the car in reverse and let go of the wheel, and the car takes it from there, whether for parallel or perpendicular parking.
"The car will just know," said Daniel Bowser, Zimbrick's resident gearhead.
There are other robotic perks, too. Drive down a rural road at night, and the car senses if there's an oncoming vehicle from up to 3,200 feet away. If the high beams are on, it will automatically switch to low beams.
Try to make a left turn while someone is crossing the street and a beeping noise alerts you that a pedestrian is in the way. If you don't slow down, the car brakes at the last second.
All of these feats are possible through an array of sensors and communications technology embedded in the vehicle — radar, laser sensing, and GPS — that creates a map of the surrounding environment called an occupancy grid. Add in some basic artificial intelligence, and you have a so-called semi-autonomous vehicle.
The 7 Series portends an uncertain future in which cars aren't just semi-autonomous. According to industry observers, it's only a matter of years before a number of cars on the road will drive themselves. That future is something that the city and state have only just begun to grapple with — and thanks to the University of Wisconsin-Madison, it's a future that could be coming to Madison's streets within the year.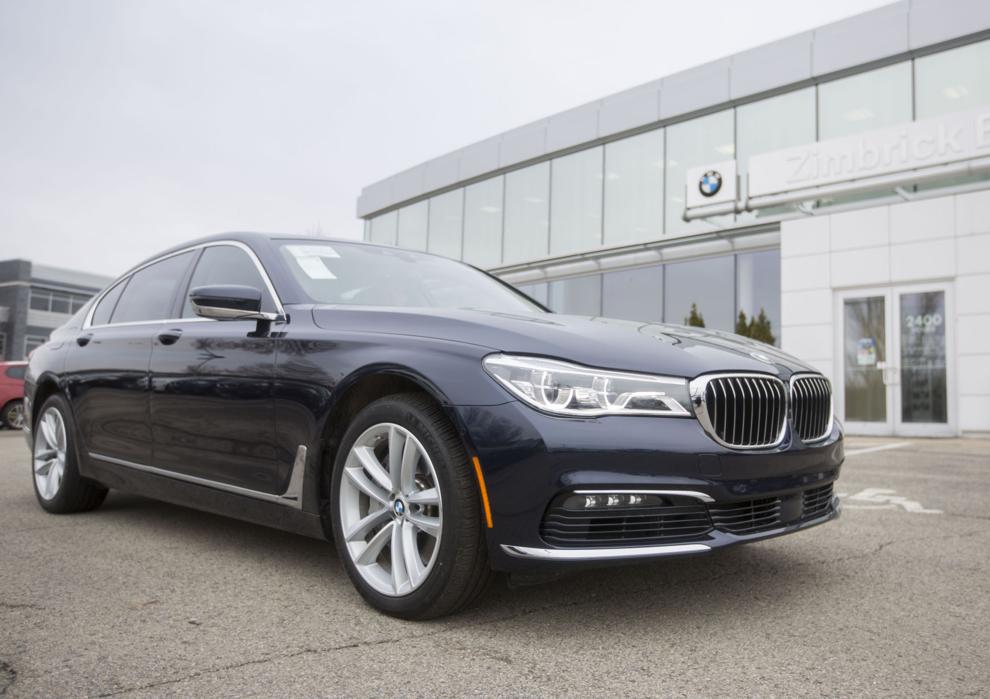 Zimbrick saleswoman Jenny McAdow said a lot of her customers are surprised to hear about what the 7 Series can do. A lot of those same customers are also not interested.
"I think it's partly because they don't understand what it is, and it's scary to them," she said.
For now, the semi-autonomous elements of the 7 Series are more of a bonus feature and less of a selling point, said Bowser.
"It's kind of a perk to driving to have those features on, just for the added safety," he said. "Personally, I don't look forward to driving a car that's semi-autonomous just for the fact that it's semi-autonomous."
Yet today's semi-autonomous cars refute the idea that driverless technology is still the stuff of science fiction or another overhyped fad from Silicon Valley entrepreneurs.
Self-driving technology is on Madison's roads today. Industry executives and experts say that technology is going to expand at a rapid clip.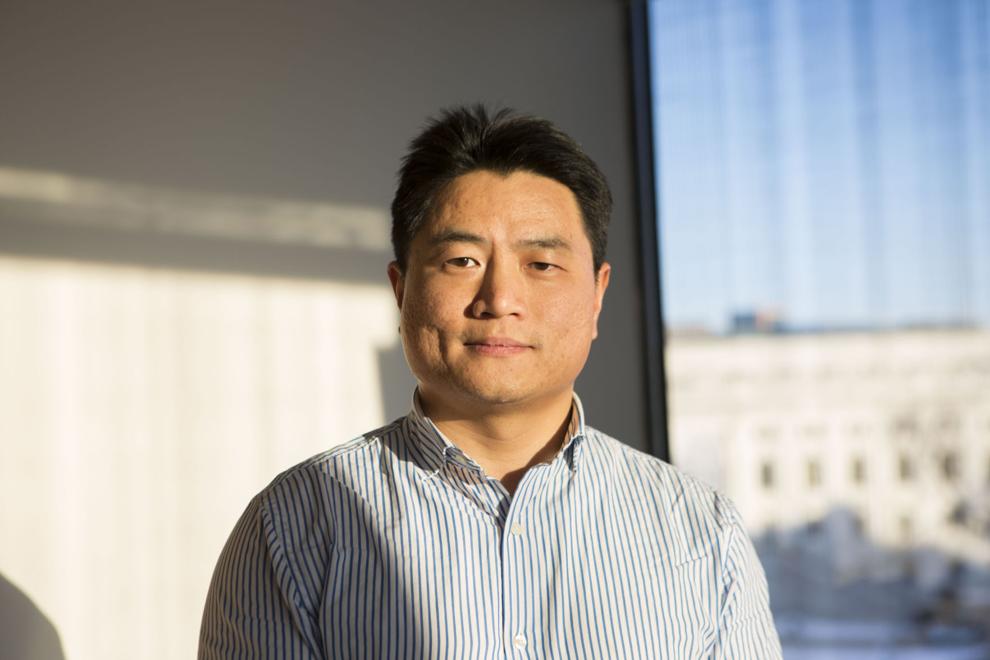 "Change is coming," said Yang Tao, the city's assistant traffic engineer. "Every one of us needs be aware of that and prepare for that."
People have tinkered with the idea of driverless cars for as long as cars themselves have existed, even in Wisconsin. In 1926, a car distributor called Achen Motor gave a public demonstration of radio-control technology in Milwaukee. The result was a hulking remote-controlled car puttering along on its own down city streets, a spectacle branded "the Phantom Auto."
Radio control was not to be the future of self-driving vehicles, though. Over the decades, advances in robotics and artificial intelligence at universities like Stanford and Carnegie Mellon took things to the next level. By the mid-2000s, multiple research institutions showed off robotic cars that could navigate a model downtown environment.
Tesla is now making waves with its autopiloting electric vehicles. Tech companies like Lyft, Apple, Amazon, Google and Microsoft, along with automakers from Ford to General Motors, are readying autonomous vehicles and software packages. And last September, the ridesharing behemoth Uber unleashed a fleet of self-driving cars in Pittsburgh.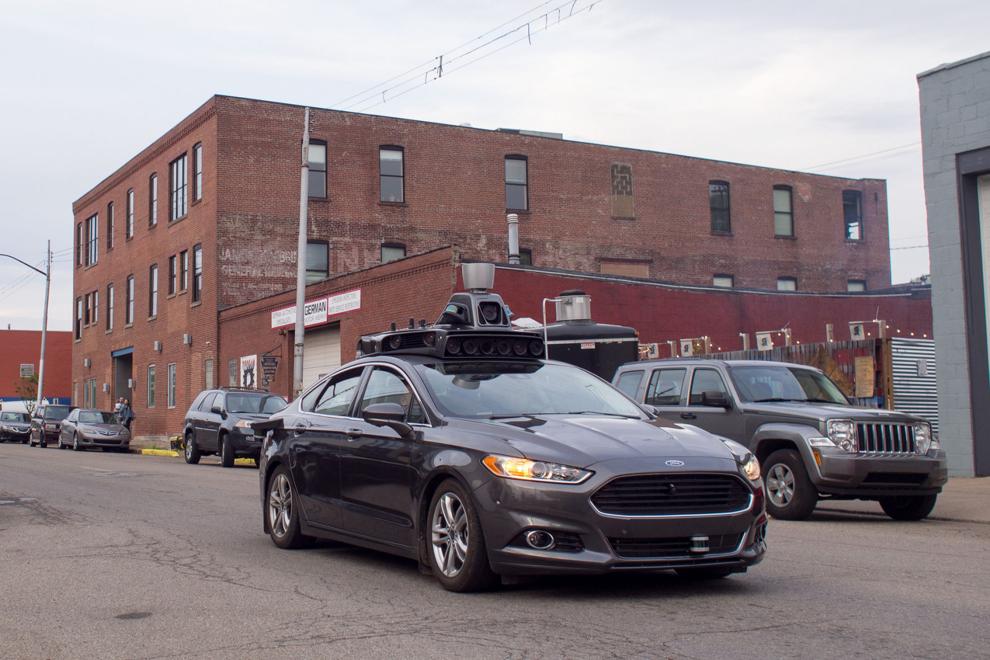 "It's sort of the new shiny thing, and everyone wants to talk about it," said Robbie Webber, an analyst for the Madison-based policy group State Smart Transportation Initiative.
Most observers think self-driving cars aren't a flash in the pan like other buzzed-about transportation innovations like the Segway, the two-wheeled electric vehicle that was supposed to be the next big thing in the mid-2000s.
"Autonomous vehicles are here, and we're at the beginning of a long transition period," said Peter Rafferty, a transportation researcher with the UW-Madison's Traffic Operations and Safety Laboratory.
For some enthusiasts, there's a thrill to the notion of getting into a car, telling it where to go and sitting back and reading a book while the vehicle whisks you away.
Among policymakers and tech experts, there are also deeper rationales for supporting driverless technology. Proponents often champion the technology as a means of improving public safety. Research indicates that human error is behind the majority of car crashes. One analysis of U.S. traffic data from 2005 to 2007 by the National Highway Traffic Safety Administration found that the driver was at fault in 94 percent of accidents.
Other arguments include potential reductions in carbon emissions, the freeing-up of urban spaces like streets and parking lots due to new efficiencies in how cars drive and park, and increased mobility for people who are elderly, have a disability, or otherwise have challenges getting around.
But even cheerleaders of the technology have some skepticism. Some point to the possibility that car usage will go up due to the convenience factor, increasing carbon emissions. And given that autonomous cars rely heavily on software to operate, hacking could compromise a user's security or safety.
Then there's the disruptive effect self-driving cars could have on the economy. As the need for drivers evaporates, so could jobs for truckers and taxi drivers.
"I think there are huge public benefits that come with autonomous vehicles," said Bridget Maniaci, a former Madison alder and mayoral candidate who researched intelligent transportation systems at Carnegie Mellon University. "There are huge considerations that need to be taken into account as well."
Public perception remains a sticking point. One 2016 survey from the University of Michigan found that a majority of licensed drivers in the U.S. have at least "moderate concerns" about autonomous cars on the road. A 2016 Morning Consult poll found that a majority of registered voters, older ones in particular, think autonomous cars are unsafe.
There is one thing that most people thinking about driverless cars agree on: For all that we know about the technology, there is much more we don't know.
"It's really hard for us to predict how this is going to evolve, and how driverless cars will be deployed," said David Trowbridge, the city official overseeing the development of Madison's transportation master plan.
Questions about how a driverless world would work include:
Will cities lose revenue from traffic citations once cars stop speeding, parking illegally or otherwise behaving badly?
Will car ownership continue to exist, or will communities share a fleet of vehicles operated by a ridesharing company?
Will empty cars go find parking for themselves, or will they just drive around until they're needed again?
How will insurance or licensing work?
How will human drivers deal with roads increasingly occupied by robots?
To what extent will people be willing to let go of control over a vehicle in the first place?
Complicating the issue is that researchers and manufacturers still have a lot to figure out about how driverless cars will work in a technical sense. How will vehicles function if markings on a road are less than clear? How will cars function at night or on a foggy day? How will they handle cyclists and bike lanes?
Rafferty hopes the UW's College of Engineering can help shed light on some of those technical questions once they begin testing vehicles.
"Fundamentally, we're thrilled to be a part of this," Rafferty said.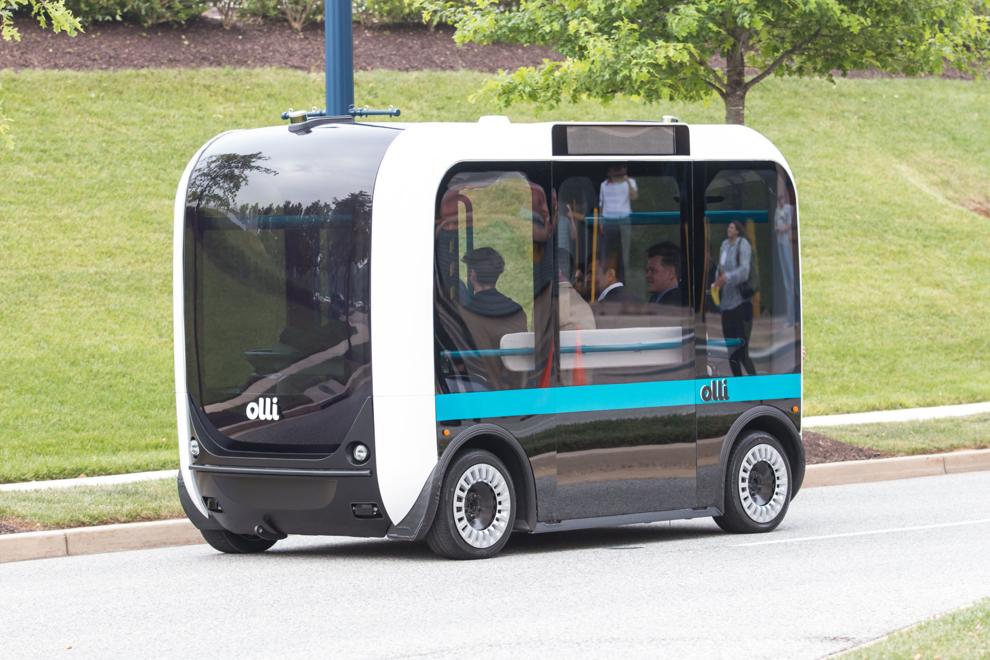 Testing vehicles in Madison
Rafferty said the university still needs to partner with a maker of driverless vehicles to begin testing. The university is particularly interested in small shuttles that could carry around a dozen passengers, the likes of which have already been deployed in Las Vegas and Paris.
Once the university acquires vehicles, it can conduct experiments at closed sites like a former American Motors test site in Burlington and a race track in Plymouth. After initial testing, the vehicles would come closer to home. Epic Systems' campus in Verona, UW's campus and downtown corridors like Park Street and State Street have been pegged as potential sites for shuttles to loop along fixed routes. Eventually, the cars could also end up on Wisconsin highways.
Rafferty said he's excited to see what the driverless experiments will find. Among the questions he wants to explore are how the cars will handle roadwork, bike lanes, pedestrian crossings and less-than-perfect traffic markings.
He's also curious how Madisonians will react to the shuttles and whether people will be comfortable riding in them.
"When it comes to something like a lower-speed, electrical mini-bus helping people get around and helping people with mobility challenges, I imagine it will be received well," Rafferty said.
Another critical question specific to Wisconsin is: how will driverless cars fare given the state's weather?
Autonomous vehicles have primarily been tested in places like California, Texas and Arizona. The effect that snow, ice, wind and fog might have on a vehicle's ability to map out its environment needs to be analyzed.
"An ideal situation is a mild summer day. The sun's overhead, there's no traffic, markers are clear," said Rafferty. "From there, anything can happen."
Tao and David Dryer with the city's Traffic Engineering team said they are also curious what effect weather will have. They noted that the isthmus itself poses an interesting winter environment for driverless cars to navigate. Things like scaling North Hamilton Street toward the Capitol, or making a downhill left turn onto Doty from Fairchild Street, could pose challenges for an autonomous vehicle.
"These are things that I've been doing for 30 years coming into work for the winter, you know?" said Dryer. "Those are the things I'm curious about — almost the artistic elements of driving."
Tao said there are upsides to the city partnering with the UW-Madison on the tests.
"People may come from all over to see the technology," he said. "It could be an attraction for downtown."
The experiment also fits with Madison's recent commitment to the Smart City Collaborative, a consortium of cities researching smart transportation technology spearheaded by the national nonprofit Transportation for America.
Tao and Dryer want to figure out best practices when it comes to accommodating and shaping a driverless landscape. Part of that work involves figuring out ways to harness smart technology for people who are low-income or need help with transportation. It also involves intelligent transportation systems — the idea of implementing high-tech infrastructure like smart traffic lights and cameras around a city.
Tao said the city plans to add traffic lights and pedestrian signals along the Park Street corridor this year that would be able to communicate with buses and other vehicles. Such infrastructure could improve safety: When a pedestrian crosses at an intersection, the crossing would send a notification to a bus trying to make a left turn.
Already, stretches of Fish Hatchery Road and McKee Road feature traffic signals that adjust the timing of green and red lights based on real-time traffic data. If an event like a car accident impedes traffic, the lights change their tempo to address that.
That kind of intelligent infrastructure could provide a backbone for driverless car systems in the future, said Dryer. Only then, it wouldn't be a driver getting alerts from a traffic signal — it would be the car itself.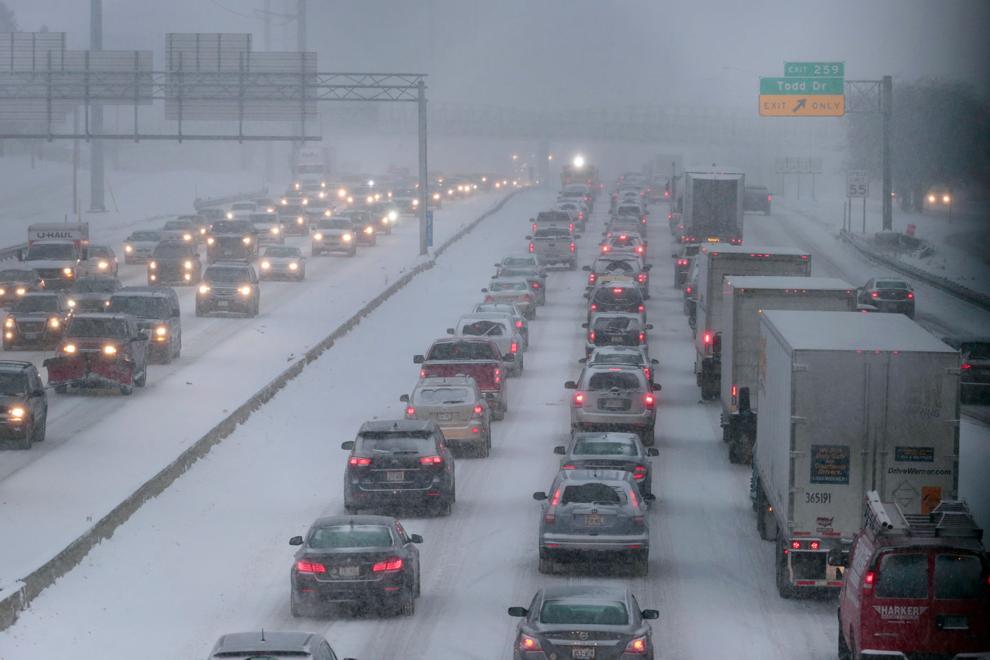 Besides partnering with the UW-Madison on autonomous car testing, pursuing smart infrastructure and otherwise researching the issue through the Smart Cities Collaborative, the City of Madison is mostly biding its time on the autonomous cars front.
"Madison in Motion," a proposed master plan for transportation in Madison that could soon be taken up by City Council, outlines potential benefits and risks the technology poses. The report recommends keeping autonomous vehicles in mind when designing parking facilities and implementing pilot programs when deemed worthwhile.
According to Trowbridge, there are too many unknowns at this point to do more.
"We just don't know a lot about this yet," he said.
At the state level, action could be on the horizon.
States have traditionally taken responsibility for licensing drivers, registering vehicles, conducting safety inspections and regulating insurance. Most states, including Wisconsin, have yet to change their laws to accommodate driverless cars.
That could change this year. The Assembly GOP's agenda for the current session briefly mentions a plan to explicitly permit autonomous vehicles. State Rep. Mike Kuglitsch, a New Berlin Republican, has spoken out in favor of doing as much.
State Sen. Fred Risser, D-Madison, said he also plans to introduce a bill permitting autonomous vehicle testing. Risser introduced a similar bill in 2013, but that was shot down after lobbyists from automakers and companies like Google campaigned against it. Opponents called the plan premature and burdensome to those working on the technology.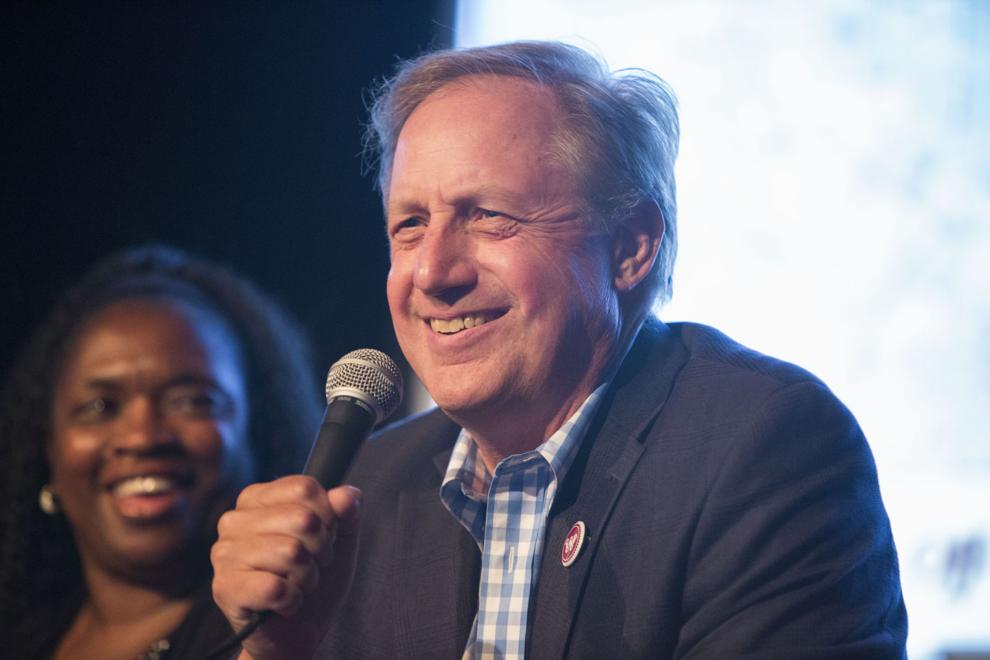 In Madison, Dave Cieslewicz, the director of the Wisconsin Bike Federation and the city's former mayor, is one of the most vocal supporters of driverless cars. He plans to hold a conference on the technology's potential impact this April.
"I can't wait for driverless driving," said Cieslewicz. "I drive to Milwaukee once a week. It's terrible. You see this idiotic behavior. All I want to do is put the damn thing in cruise control at 70 mph and stay in my lane, but people are weaving in and out and coming up behind you really fast."
Cieslewicz would advocate that city government form an ad hoc committee drawing from several departments to look into the issue.
"City governments ought to be getting out in front of this, and nudging every decision point toward the utopian version instead of the alternative," he said.
In utopian visions of a driverless future, car ownership is a thing of the past. Because intelligent vehicles are able to "platoon" — in other words, ride more closely together without getting into accidents — roads are used more efficiently, making new roadways unnecessary. The combination of efficient driving and a conversion to an electric fleet of cars reduces the world's carbon footprint.
Supporters say cafes, parks, gyms and restaurants could sprout up inside former parking garages, with autonomous cars parking more compactly in facilities elsewhere. Transportation is multimodal: People use a combination of cars, public transit, biking and walking to get around.
And on top of all this, driverless cars provide mobility to people who are elderly or disabled, who need a way to get to a bus transfer point or who need a ride home from the hospital.
But Cieslewicz knows that future is theoretical and distant. Right now, he said most Madisonians seem to be critical of the technology.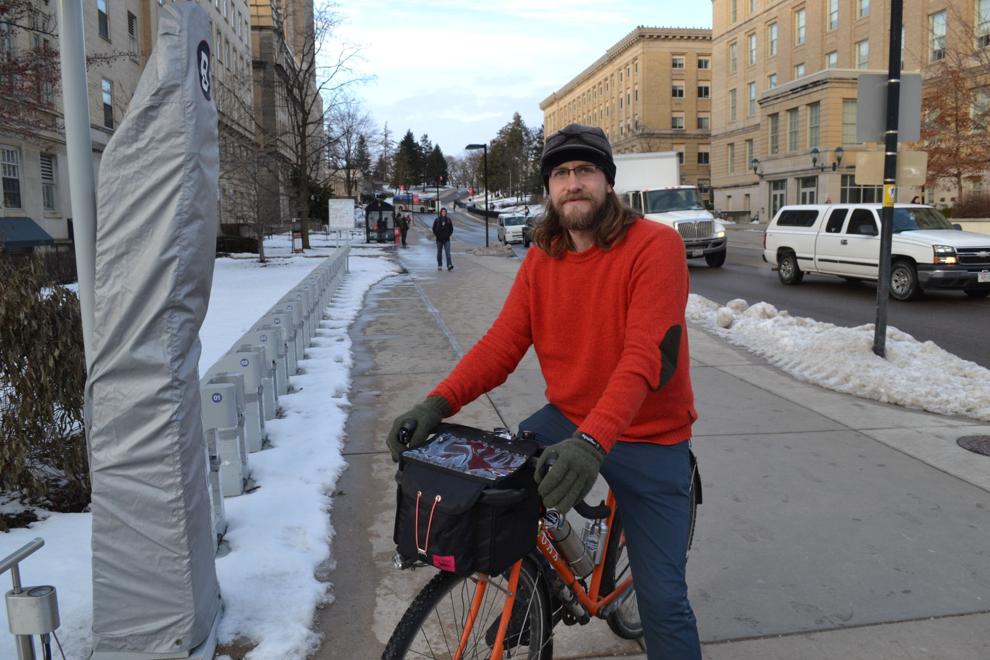 Grant Foster, the president of the community group Madison Bikes, is one critic.
"Autonomous vehicles are not the answer to our problems," Foster said. "It's just going to be what we have today, in a slightly different form."
Rather than focus on the promise of driverless cars, Foster said city officials need to think about shorter-term goals that promote a transportation network based on walking, biking and transit. Those are ways of getting around that promote health and wellness, and are more efficient than cars would ever be, Foster asserted.
Foster is also skeptical of testing autonomous cars in Madison. While he acknowledged that autonomous cars will likely be safer than human drivers, he and other bikers in his network are wary.
"I'm confident that there's some degree of programming that's meant to address unidentified objects in the roadway, or bikes in the roadway. But my hunch is, that could be a bit of an afterthought," he said.
Some advocates say inaction on driverless cars could hurt Madison. Risser said he worries the state is "falling behind."
Others suggest that inaction could attract autonomous car activity. Google's first driverless car tests outside of California have begun in Texas, where no regulations exist. Pennsylvania, home to Uber's fleet of driverless cars, likewise has no autonomous vehicle laws on the books.
Pittsburgh, often pointed to as a model city for autonomous car research, hasn't enacted any policies on the matter either, although its officials have readily thrown their support behind Uber. According to some reports, it was the cutting-edge robotics research at Carnegie Mellon that drew Uber to the city in the first place.
In some ways, Madison could be ahead of the curve compared to Pittsburgh, said Maniaci. She suggested that the city has a better overall infrastructure for data collection and traffic monitoring.
Maniaci has little doubt driverless cars are the way of the future.
"The way the automobile changed the face of America 100 years ago, the emergence of automated vehicles have an equal potential of changing the landscape of American communities," she said.
However, the way Madison will shape its own landscape is up in the air. According to Maniaci, the question of what to do about driverless cars is something the city needs to think critically about.
"That question is not autonomous," said Maniaci. "That question is very much human."