Stacey Garbarski, a 26-year-old actress and animal shelter resource counselor, first began feeling "burned out" in high school. Exhausted from balancing academics and theater, she claims she once nearly face-planted while walking down a hallway after dozing off mid-step.
After graduating from Edgewood College, Garbarski said there were times when she would work 80 hours a week — managing appointments and pet adoptions by day, and rehearsing for theater projects that made her little money by night, all while taking care of a special-needs pitbull at home. She said that she had a tough time saying "no" to new projects, and would sign up for multiple shows at once.
She began to find it tough to wake up in the morning to go to work, and to feel any kind of positivity about her job. She became easily angered, "blowing up" at cars that cut her off on the road. The chronic exhaustion became a weight that she would carry around on her shoulders, she said.
"You get relief when you are sleeping and when you are dreaming, when you are separate from what is going on in your current reality," she said.
It was only a year ago that Garbarski began to learn vocabulary for what she was going through: She was feeling burnout, a psychological syndrome marked by feelings of exhaustion, detachment, insecurity and a deterioration of work performance caused by on-the-job stress.
Madison is home to many stories like Garbarski's. In a city brimming with jobs in fast-paced and demanding fields like tech and health care, and with a growing population of career-driven young professionals who put a premium on hard work, cases of burnout are common.
The conversation about what burnout looks like — one that comes after a flurry of think-pieces on burnout culture in Buzzfeed, the New York Times and the Atlantic — is one that touches on the behaviors and values of millennials, the evolving nature of the workplace, the roles of gender and race in how people experience stress, and the advent of social media and an increasingly connected world.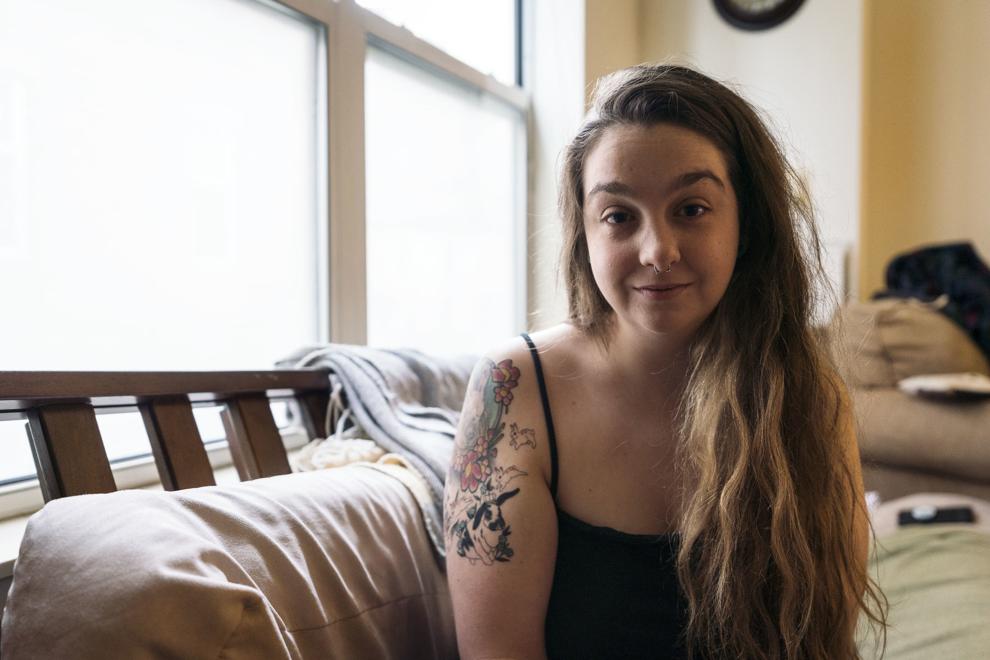 'A marathon instead of a sprint'
For Casey Brant, a computer programmer at 8th Light, a software developer in downtown Madison, burnout used to mean working a fulltime tech job and then immediately going home to work on software that he hoped would boost his career, or potentially yield a startup of his own. A few years ago, he said he stopped hanging out with friends, and began to feel drained.
"I'd load up a project and stare at it. I was going through the motions, but my motivation and energy were gone," he said.
For Daniel Neuser, currently an employee at Capitol Centre Market grocery store, burnout disrupted his career. After graduating from Madison East High School in 2008, he began pursuing an architecture degree at the University of Illinois. That led to four years of chronic sleeplessness and a workload so intense that he said he never felt he had a grasp on his life beyond five minutes into the future.
It was enough to kill his passion for architecture. These days, he said he feels ashamed that his dream didn't pan out.
"I have a degree that isn't something I want to do anymore because of (burnout)," Neuser said.
For Sagashus Levingston, an author and entrepreneur, burnout meant withdrawing from life altogether. From 2016 through 2018, Levingston "emptied" herself working on her Infamous Mothers enterprise, a campaign that shone a light on the achievements of black mothers. Following the deaths of some of the "infamous mothers" and "infamous fathers" she worked with, Levingston began questioning the value and purpose of her work, and checked out.
"For a year, I just lay down," Levingston said. "I didn't have any energy. I was getting fatter and fatter … I didn't know if I was going to come back out." 
The common thread for everyone who feels burnout is the long-term wear caused by constant stressors found in a work environment, be it the constant ping of email notifications and interoffice Slack messages, an endless march of tight deadlines, the sheer number of hours someone has to work, or emotionally demanding tasks.
Christina Maslach is a University of California-Berkeley social psychologist, and one of the first researchers to examine burnout in an academic context. Maslach said she first stumbled upon the concept when was interviewing employees in Silicon Valley in the 1970s. During those interviews, she began picking up on a theme: Employees were experiencing profound stress over long periods of time, crushed by workplace pressures that never seemed to abate: "It was a marathon instead of a sprint."
"There are fires at the workplace, licking at your heels," she said. "It's not an illness. It's an experience, a response to chronic stressors."
Maslach said that she believes the problem of burnout has become more acute today, an assertion borne out by some survey data. In 2017, 23 percent of respondents to an occupational health survey conducted by Gallup said they were always or often burned out, while 44 percent said they were sometimes burned out.
What exactly is behind those high rates of burnout has become a major talking point for sociological theorists, journalists and psychologists. Some say that intrinsic values and motivations of the modern-day workforce are at play. Derek Thompson, a staff writer with the Atlantic, suggested in a February article that "workism" has become something of a religion in America.
"(Workism) is the belief that work is not only necessary to economic production, but also the centerpiece of one's identity and life's purpose; and the belief that any policy to promote human welfare must always encourage more work," Thompson wrote.
"Why am I burned out? Because I've internalized the idea that I should be working all the time," Peterson wrote. "Why have I internalized that idea? Because everything and everyone in my life has reinforced it — explicitly and implicitly — since I was young."
The same 2017 Gallup survey on burnout found that millennial respondents were more likely to say they were experiencing burnout than older employees.
A study published earlier this month by a team of British psychologists found that millennials are more likely than past generations to be perfectionists, something that the team attributed to socio-cultural factors and controlling parenting styles. A 2019 Pew poll found that 95 percent of millennials ranked "having a job or career they enjoy" as an extremely important life goal, higher than having children, helping other people, or making money.
However, Maslach said she's nervous when people speculate about intrinsic motivations behind burnout. She worries that it becomes a form of blaming victims, when really environmental variables are the underlying problem.
"With regard to millennial burnout, there's something about the times, and how workplaces are organized," she said. "It's the workplace where you can't say no if they want extra hours over the weekend. You've got to hit these deadlines, so you stay up all night and miss the weekend with your family."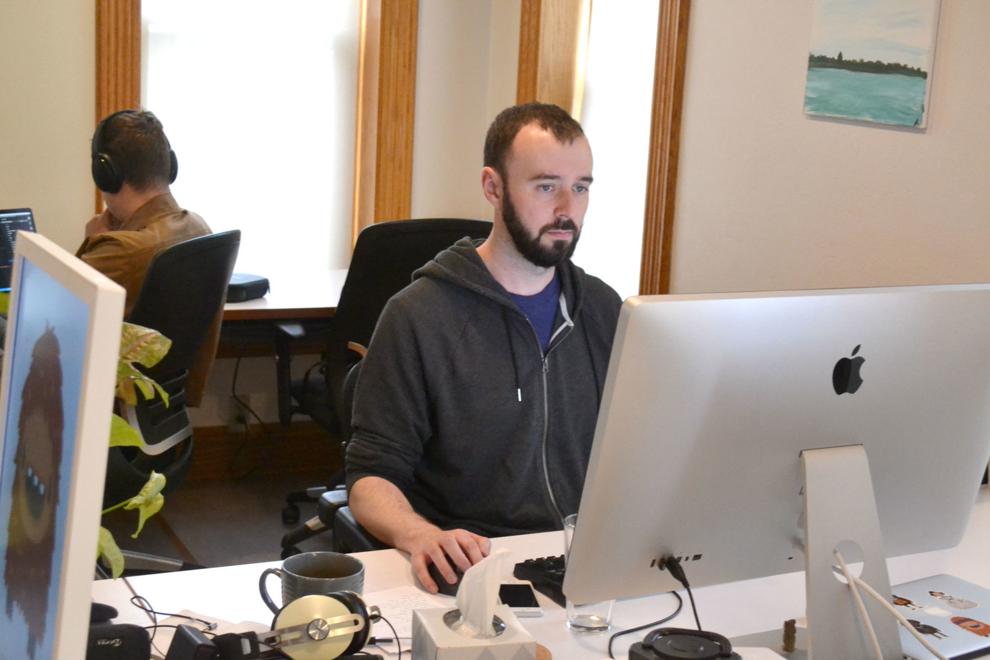 An epic workload
Ask people in Madison who have grappled with burnout, and they have some ideas of their own as to what caused their problems.
Leah Roe, a corporate culture consultant and life coach, only recently began to appreciate that for the past 11 years, her life has been an endless cycle of "work work work, go go go, more more more." She said she thinks that peer pressure plays a role in burnout: When she previously worked as a CPA, her coworkers would often brag about their workloads.
"It was a badge of honor to say how many hours you were working, like, 'I worked so many hours last night, or I worked all day Sunday,'" Roe said.
Brant, the 8th Light programmer, said that insecurity and peer pressure contributed to his burnout.
"I would see people getting promoted. I would feel some jealousy about that sometimes. Also happy for friends, but there was a jealousy there too. Like, 'Oh, I must not be working hard enough,'" he said.
Social media catalyzes the problem, Brant said.
"Twitter and stuff don't help with this," he said. "You see people your age or younger, who are much more successful, by your measures of success … I would see people who are speaking at conferences all the time, or who had thousands of followers."
Tiffanie Mark, a consultant who works with coworking spaces around the globe, said that she thinks connectivity plays a role in burnout. People can no longer escape their job in the same way they used to, thanks to email and Slack. The pressure to make an impression only makes things worse.
"If you don't answer that email right away, they'll just email someone else," said Tiffany Marx, a consultant who works with coworking spaces. "You have to be the first one to answer, so that you rise to the top."
For Levingston, who identifies as a low-income black mother, identity has played a profound role in her experience of burnout. Levingston describes her burnout as a form of "racial battle fatigue" — a psychological concept used to describe the stress of navigating racism and microaggressions within white institutions.
"Burnout is probably the most exasperating for those who are the most judged," she said. "Those people are the most stressed — the ones who are caught up at the intersections of racism, classicism and sexism."
Levingston said that people like her are expected to accomplish as much, with the same amount of resources as others, despite having more mouths to feed, and other systemic barriers to overcome. Levingston said that for people of color, there's intense pressure to meet people's racially charged standards of "respectability" to access resources like financing or other forms of support.
"We expect women to work as if they don't have children," she said. "And if you're black, you're damn sure that you don't want to be the Welfare Queen … Burnout can be almost inescapable, if you're trying to do things according to the standards of, this is what it means to be a good citizen."
Levingston added that navigating those unfair norms and double-standards is all the more tricky in a city like Madison.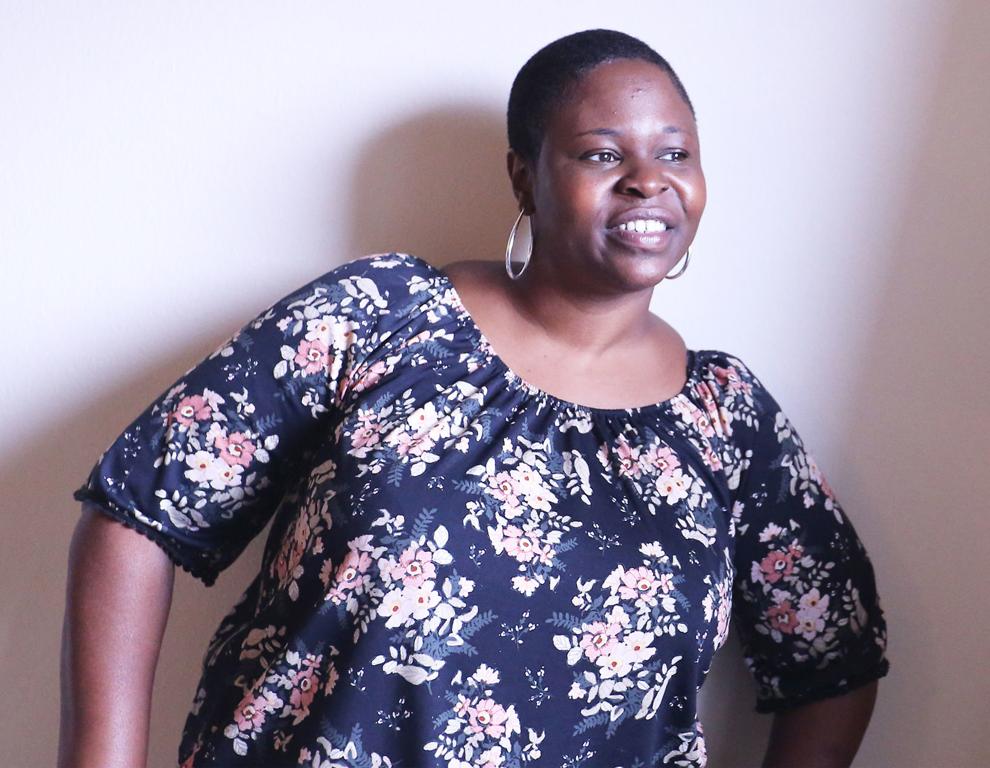 "Racism and sexism looks different in a city like this. It's less overt. And that can cause you burnout, because you're shadowboxing," she said.
Others say the city's growing tech scene plays a role in contributing to burnout. Karla Angel, a life coach, works primarily with young professionals working at local tech companies.
"Tech companies want to be really innovative. They want to move quickly. They demand new ideas. They demand failing fast and learning from your mistakes. Those forces can come together for burnout," she said.
Angel herself is a former employee of Epic Systems — a massive developer of health care records software in Verona, with a reputation for long hours, demanding schedules and high turnover. Epic is the largest tech company in the county, and a place that some observers say is a hotbed of burnout.
"I left Epic because I was completely burned out," Angel said. "I wasn't feeling healthy, physically or mentally or emotionally."
Rachel Neill is the CEO and founder of Carex Consulting, a firm that specializes in staffing for smaller health care technology companies. She said she often meets with former Epic workers looking for a new gig, after tiring of the long hours and frequent travel.
"Their travel can be coast to coast … After a while, that gets really rough. And Epic employees are expected to work 50 to 70 hours a week," Neill said. "You really only keep up with that pace for so long."
Neill said that the intensity "skills up" young workers quickly, but also burns them out. She estimates that about 20 to 30 percent of the company's workforce turns over each year, to be replaced with fresh hires — many of them young college graduates.
"They're looking for someone who can keep on going, going, going until they can't anymore," Neill said.
Allison Stroud, the director of human resources for Epic Systems, wrote in an emailed statement to the Cap Times that Epic employees by and large feel "happy and challenged, which ends up being one of the best ways to prevent burnout."
She wrote that "voluntary employee turnover" at the company is "lower than healthcare and information technology industries, as well as lower than the national and Midwest averages." She also wrote that employees who work long hours can take "recovery days" to recharge.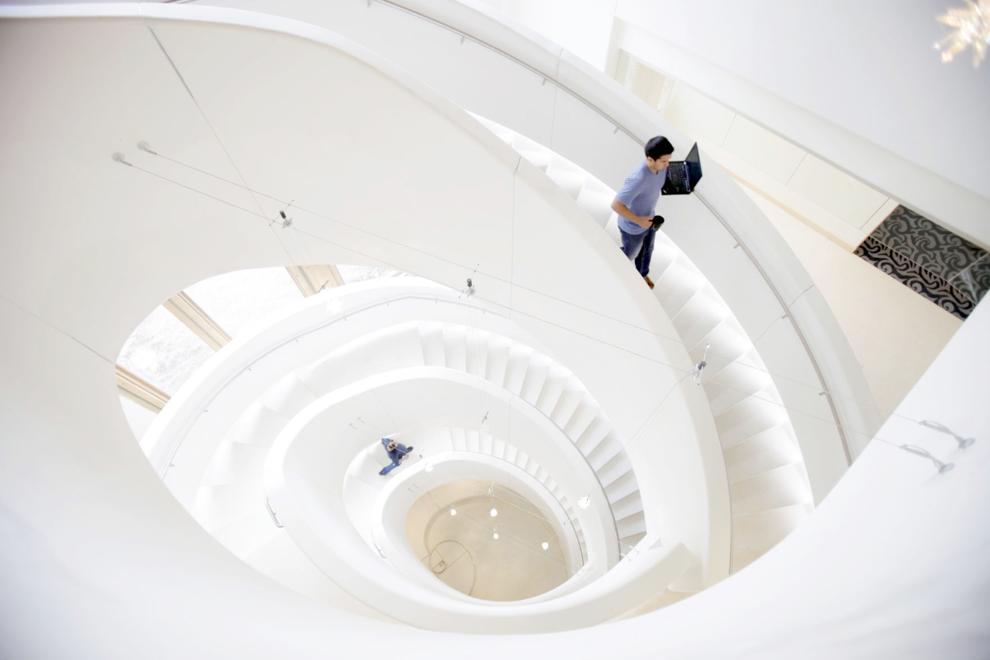 Battling the burnout
Levingston — who's back to work on projects for Infamous Mothers, including a documentary — said that so long as systemic barriers to her success exist, her burnout will not be going away. The best she can do is temporarily heal.
Sometimes Levingston calls up one of her adult daughters, to have her come watch her younger siblings. Levingston will then take a weekend off to rent a room at a two-star motel and just sleep.
"(Burnout) is the equivalent of being on the battlefield, and getting shot. You're going to need stitches. And then you're going to need to be in a safe space to do that," she said.
Others in Madison say they have been able to mitigate their burnout through self-reflection, changed behavior or by finding new jobs.
Garbarski said that she began paying attention to her burnout after taking a workshop on "compassion fatigue," a form of burnout felt by those who work as caregivers. These days, she said she's gotten better at saying no to new projects, and with asking for help from others.
"My journey right now is to not take things home with me. To not check email after I've checked out. To not take more than two shows at once," she said.
Both Roe's and Angel's experiences with burnout have inspired them to help others by becoming life coaches. Angel said that helping clients can often mean shifting a person's focus to other parts of their life that they value besides work. She also said that a more fundamental level, it can mean getting a person to start talking about burnout in the first place.
"It is OK to talk about feeling burned out," she said. "It is not something that people have to go through and fix on their own."
Roe said that she tries to help her clients figure out their "zone of excellence" — a skill or area of work they can do well, and which also feels good when they do it. Burnout can be mitigated by having someone try to refocus their career around something that feels more right to them, she said.
Some said they want to see employers lay out clearer expectations for when employees should be working, and when they should be off the clock — and off of email as well. Others said they want to see employers offer more benefits, liked paid maternity leave or child care services.
Maslach, the UC-Berkeley social psychologist, said that when it comes to imagining burnout solutions, it's helpful to think about how a person interacts with their job. For example, Maslach said that the way people perceive a sense of community in the workplace is important. In a community-driven workplace, employees can feel empowered to take collective action, she said.
"What are the ways that we can move from a much more 'me'-oriented thing, to a … 'we'-oriented thing?" Maslach said.
Garbarski, for her part, said that she wants to see change that's political. She wants employers to pay higher wages, and to change the dynamic of their workplaces to help everyone feel valued, and less like "a cog in a machine." It's a change she said that could start here in Madison.
"That can start a local movement," she said. "And that can start something that goes national."