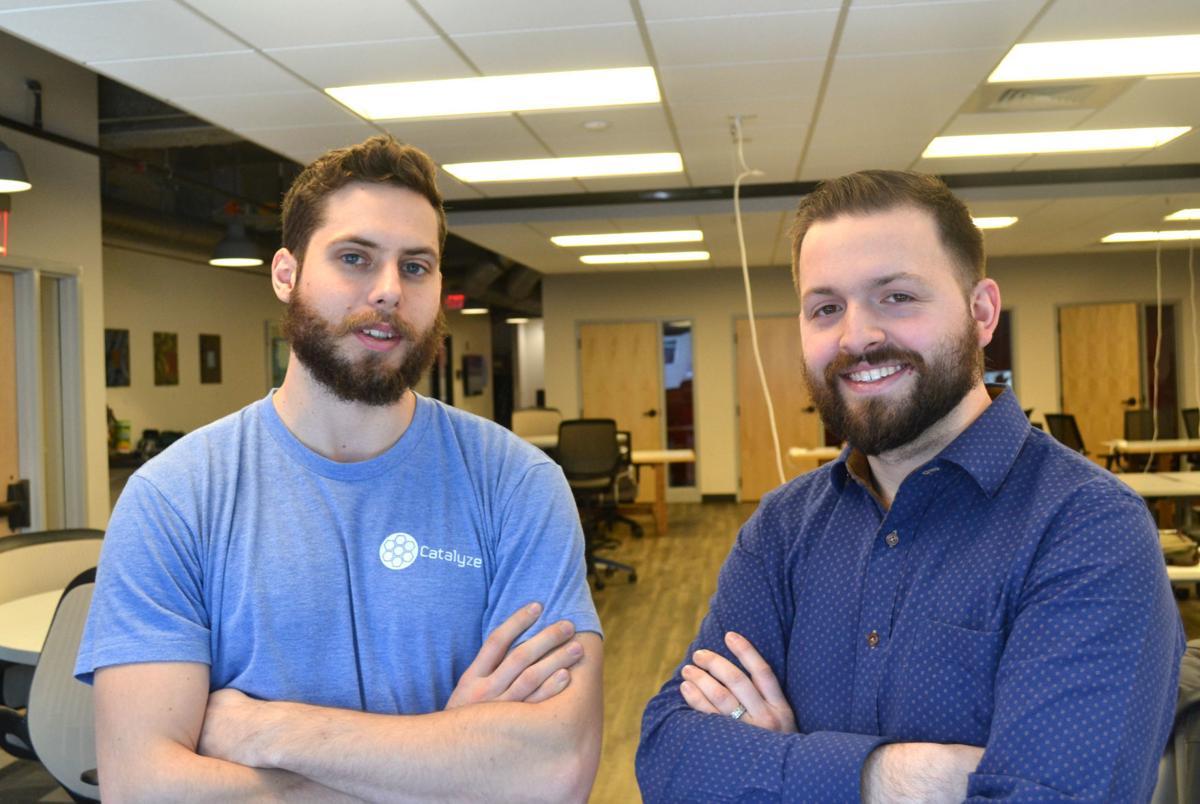 Dungeons & Dragons is 44 years old, but the nerdy fantasy game's popularity is soaring — something that a new Madison startup hopes to capitalize on.
Roll for Guild makes a suite of online tools to help people play D&D and the overarching family of D&D-like products called "tabletop role-playing games." And thanks in part to the buzz surrounding so-called tabletop RPGs, the company's founders think they have a shot at achieving high-growth success.
"We have every intention of being a successful moonshot," said Roll for Guild co-founder and chief technical officer Trezy Peebles. "This is not an easy market to break into ... but we intend to do it big and in grand fashion."
Tabletop RPGs let small groups of friends gather in living rooms to play a video game of the imagination, blending improvisation with storytelling, dice-rolling and number-crunching. The high fantasy universe of D&D is by far the most well-known example of a tabletop RPG, but there are hundreds of other games on the market: Players can immerse themselves in the Star Wars universe, become a superhero, or play a game as a swashbuckling pirate.
"You can essentially play Captain Jack Sparrow of the high seas," said the company's CEO and co-founder Thomas Malcolm, describing one popular game called 7 Seas. "The realm of possibilities is your imagination."
Malcolm and Peebles, both longtime players of tabletop RPGs, believe that the heightened exposure of the game means there's a big cohort of potential newcomers.
"Especially if they watch 'Game of Thrones,' 'Stranger Things,' 'Lord of the Rings,' they probably have a heightened interest," said Malcolm. "We call these people 'D&D-curious.'"
But counteracting that growing interest, said Malcolm, is the difficulty of actually finding a group of people to play with. The game's exceptionally nerdy reputation means there's still some stigma attached to it, and people may not be inclined to talk to friends or co-workers about their interest in trying out the game. Even seasoned players struggle to find groups.
"It's insane. You love this hobby, but you give it up because you couldn't find other people," he said.
That's where Roll for Guild hopes to make a difference. The web-based platform lets players search their area to find groups of people to play with.
The software also features a robust set of tools that can be utilized by the players who take charge of organizing a tabletop role-playing game, known as the "gamemaster" or "dungeon master." The GM takes charge of crafting the world and the general beats of the story, while everyone else plays a character interacting with that world.
"The role of the GM isn't to be against the players. It isn't competitive. You're telling a story. How people win is, everyone in the group is having fun," said Malcolm.
Creating that story can be meticulous, time-sucking work that involves building maps for players to explore, concocting combat scenarios, and writing out characters that the players can buy goods from, fight, rescue, romance, or simply have a nice chat with.
Roll for Guild helps GMs generating or build those maps, combat scenarios and characters — a digital toolkit that could shave hours off of a GM's workload. It also features tools for tracking games and character development.
Malcolm added that while D&D is the company's immediate focus, they're hoping to expand their software to accommodate any of the hundreds of tabletop RPGs out there.
"We're trying to break down the building blocks of tabletop RPGs, so we can provide this for any system," said Malcolm.
The company, which currently operates out of the coworking hub 100state, has an ambitious timeline for building out its product, raising funds and growing its membership. It recently took on computer engineering talent, most notably a "resident gamemaster" with expertise in the ins and outs of D&D as well as in computer programming. The company has also been aggressively applying to accelerator programs, which help connect young startups with funding and mentorship.
Malcolm said the team often runs into skepticism about the viability of a company that specializes in nerdy role-playing games.
"There are people who don't know about D&D, and they question if the market's there," said Malcolm.
He said that it helps to point to fantasy football as a comparison — companies like DraftKings and FanDuel are gargantuan companies that have made billions of dollars in an arguably equally nerdy pastime.
The dream, said Peebles, is to grow Roll for Guild into the default piece of software for people who want to play a tabletop RPG, or even create a new game of their own.
One day, he hopes that even Wizards of the Coast, which owns the D&D intellectual property, will turn to them for creating the next version of the legendary game.