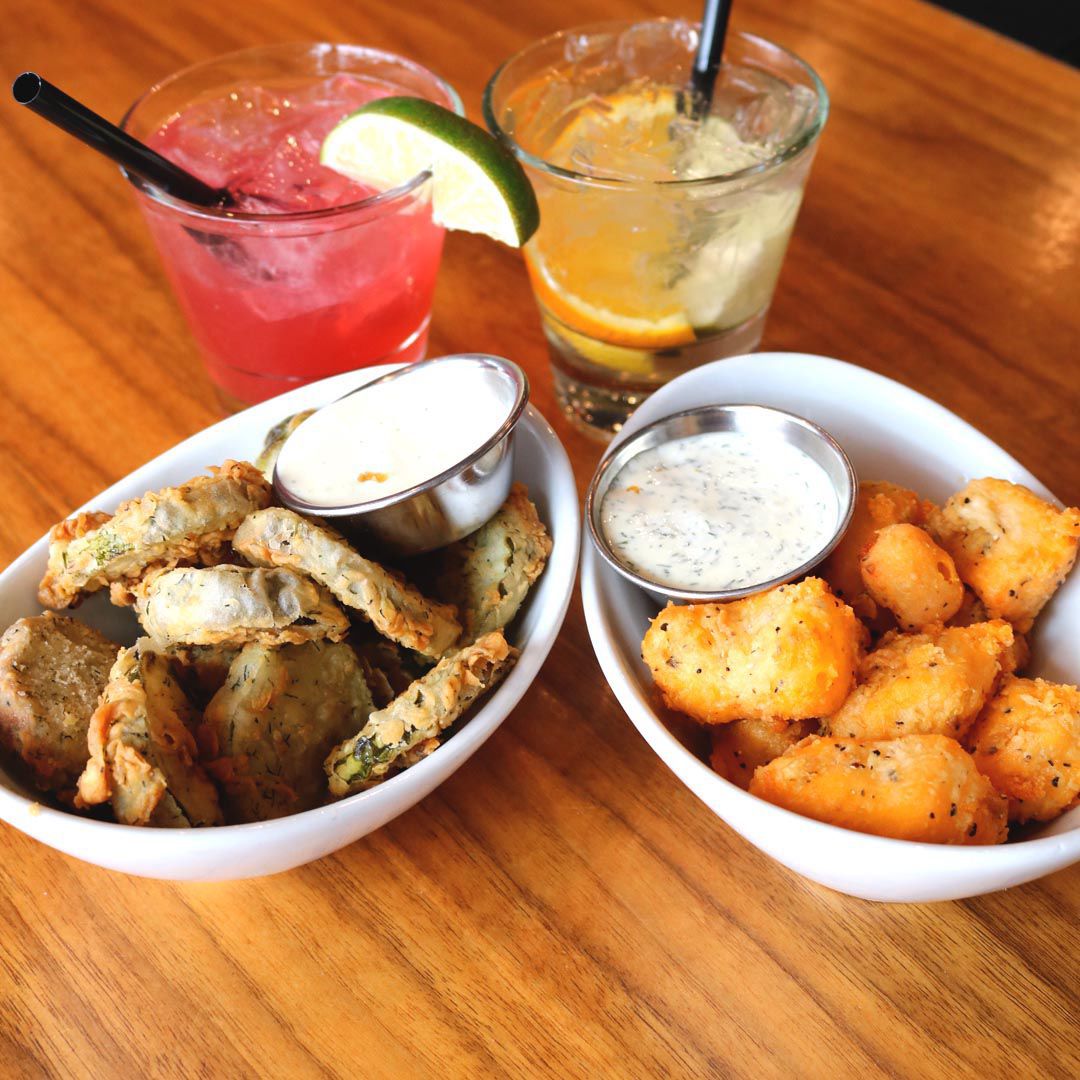 A 23-year-old business student in Madison is on a quest to "bring the food tour into the 21st Century" with a new smartphone app called FoodBaby.
The food tour has become a popular activity in larger cities: It's akin to a pub crawl, only participants spend an afternoon traipsing from restaurant to restaurant to sample a string of curated small plates instead of beer. In Madison, companies like Madison Eats and Capital City Food Tours offer food tours of neighborhoods like Atwood, Williamson-Marquette, and Regent Street.
The premise of the app FoodBaby, which is not yet publicly available but will have a "soft launch" in the summer, is to make the experience cheaper and more accessible. Users sign in to find a selection of food tours that they can start independently at any time, without having to sign up with an agency ahead of time.
"Think about it like Google Maps, but for food tours," said John Paetsch, the CEO and founder of FoodBaby, which incorporated earlier this month. "We'll take you from restaurant to restaurant as a food tour guide would."
Once a user arrives at a stop along their tour, they would be able order from a tasting menu unique to FoodBaby users. During a recent single-day beta test of the app, Paetsch said, tourists could order a selection of appetizers like cheese curds and fried pickles at D-LUX, and bowls of braised pork, popcorn chicken and pork rib at Taiwan Little Eats.  
The portions at all stops are very much on the small side, Paetsch stressed: "We don't want you to have an actual food baby."
The app also features a one-to-two-minute multimedia slideshow that tourists can watch as they eat, digesting information about the inspiration and people behind the dishes in addition to their order. Paetsch said that giving people that context is an important component of the app.
"The real value added from a food tour is you learning interesting stories about the food," he said.
Paetsch estimated that the average food tour in Madison sets a consumer back $65. A FoodBaby tour, he said, would be $20 to $30.
The company has already run some "beta tests" with the app, involving a tour of Food Fight collective restaurants. He said that he tentatively plans to launch the app in June for the Madison area, with a target of 15 restaurants and four different tours to choose from.
The ultimate idea is for the tours to be customizable based on how much time a user has for a tour, where they are, and what their dietary preferences are. Paetsch said artificial intelligence that could automatically generate a tour is in the pipeline.
Paetsch has other big aspirations for the app, although he acknowledged the future is a bit unclear. He's not sure whether he'll try to secure seed capital for the new company, he said. Nor is he sure of how precisely the app will make money: The plan in the short term, he said, is to charge a small service fee to consumers.
He's also uncertain of how to approach the challenge of growing the tool in other cities, given the labor behind the creation of custom tasting menus and multimedia presentations for participating restaurants. He said he's considering crowdsourcing the task to foodies among the general public.
"There are a million and one people out there who are foodies," he said. "I know there are people in Madison who know more about food than I do. And I know there are those people out there in every single city."
Paetsch, who is pursuing his masters degree in business at the University of Wisconsin-Madison, came up with the idea when he briefly lived in San Francisco.
"I was just passing down all of these fantastic restaurants. And being like, god, I wish there was a tool for us to explore multiple restaurants, the way a food tour explores multiple restaurants," he said.
Now, he's betting on others share that same desire. He sees the concept of the food tour as a reflection of a trend of people putting more value into the dining experience.
"The whole foodie movement, people are starting to view eating as more than just a way to fill the void," he said.
The business news you need
With a weekly newsletter looking back at local history.