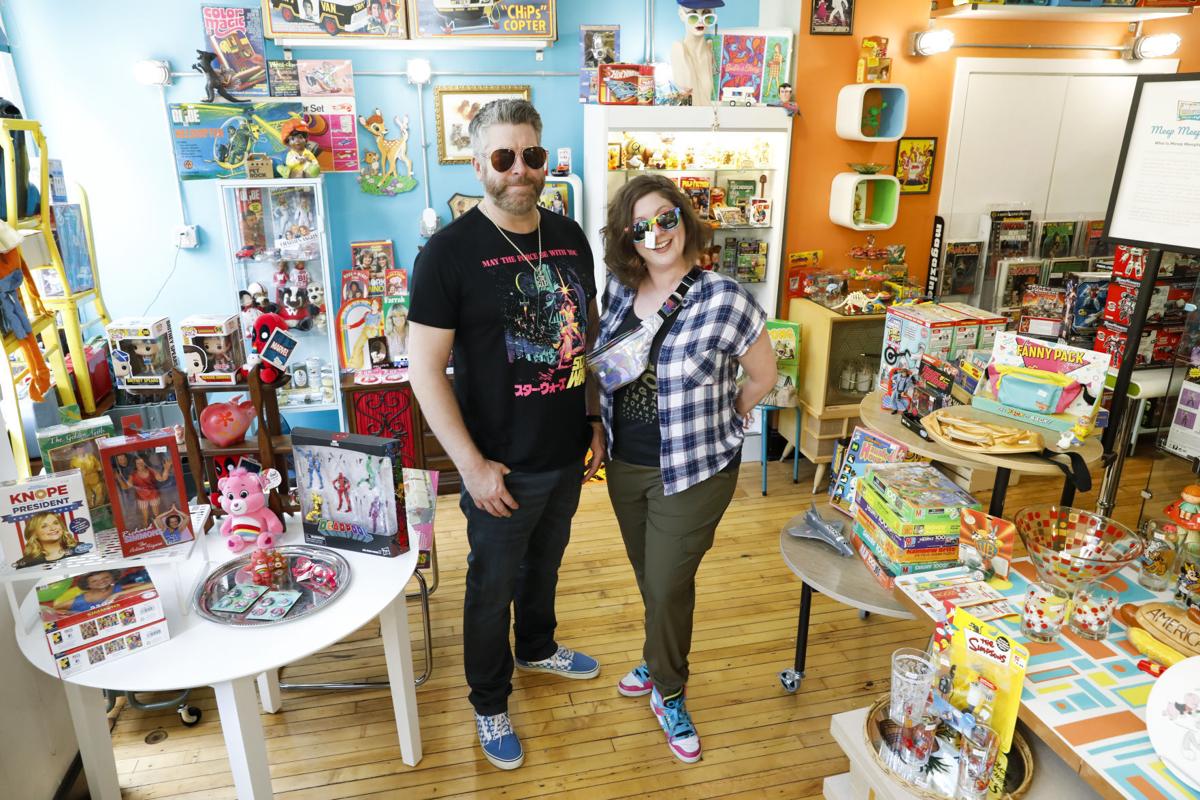 There are Star Wars lunch boxes and G.I. Joes, mythological Masters of the Universe toys and "giant wall decor" inspired by the pink Franken Berry breakfast cereal. Signature characters from "The Simpsons" and the "Teenage Mutant Ninja Turtles" peer out from glass cases.
A vintage Sears ventriloquist's dummy hangs on display, and a doll of legendary PBS painting teacher Bob Ross sits in its original packaging. Lining the counter are packs of pop culture trading cards featuring Batman, Harry and the Hendersons and Cyndi Lauper. And then there's the plastic statue-on-wheels of Kermit the Frog holding Miss Piggy over his head in homage to the famous scene from "Dirty Dancing," with the pair spinning as the wheels turn.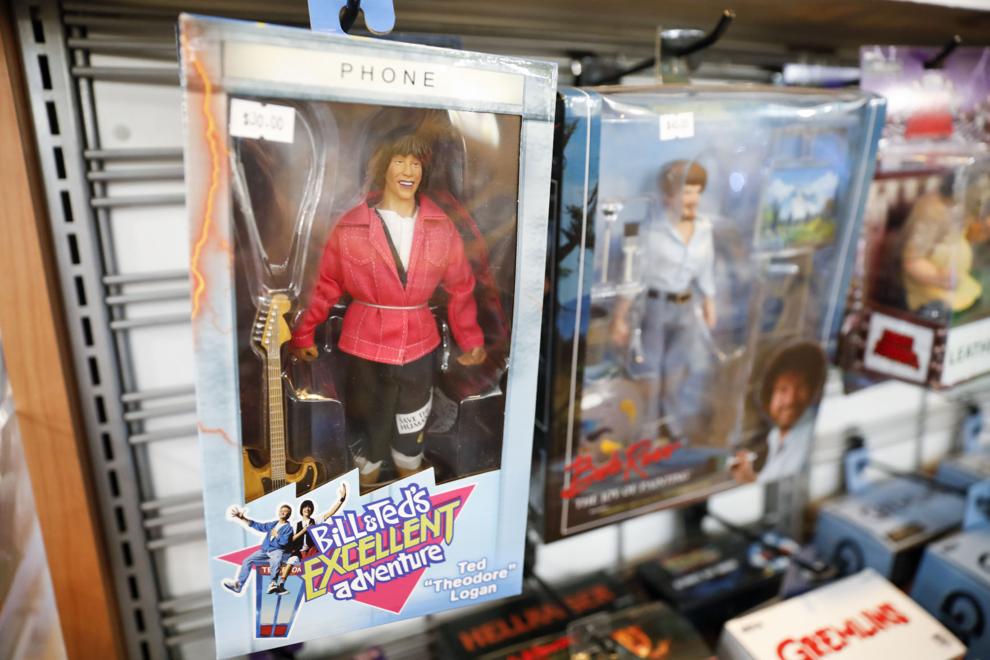 This is Meep Meepleton's World of Fun, a world inspired by Dave's early years in St. Louis. "I have a really good memory of my childhood in the '70s and '80s. I can't remember what I did yesterday, but I can remember everything that happened between the eras of 1978 to 1985."
As a kid, he'd draft teams of toys with his mom, each lining up their own fleet to admire and to battle the other. Later, when some boys were hiding Playboy magazines, it was the horror fan magazine Fangoria that his mom found under his bed.
By age 15, he was thinking about toys not as playthings but as collector's items. It's a hobby he's kept up for nearly three decades, scouring yard sales and online marketplaces.
"A lot of the things that people will throw out because they think, 'No one wants that' — but I want that, and I know someone who wants that," Dave said, recalling the time he came home from an estate sale with a bucket full of neon-colored, dinosaur-shaped erasers. 
Now, after about three decades of keeping his passion in basements and storage lockers, he's presenting his collection for the public to peruse in person — and buy. On Thursday, he and his wife Amanda Farrar opened their store next door to Madison Sourdough Company and just down the block from another mecca for retro recreation, I/O Arcade Bar. 
The store draws inspiration from TV shows "Pee-wee's Playhouse" and "The Gong Show," Dave said, and from the fantastical Meepiford P. Meepleton, who Amanda says is her great-uncle's cousin's niece's son.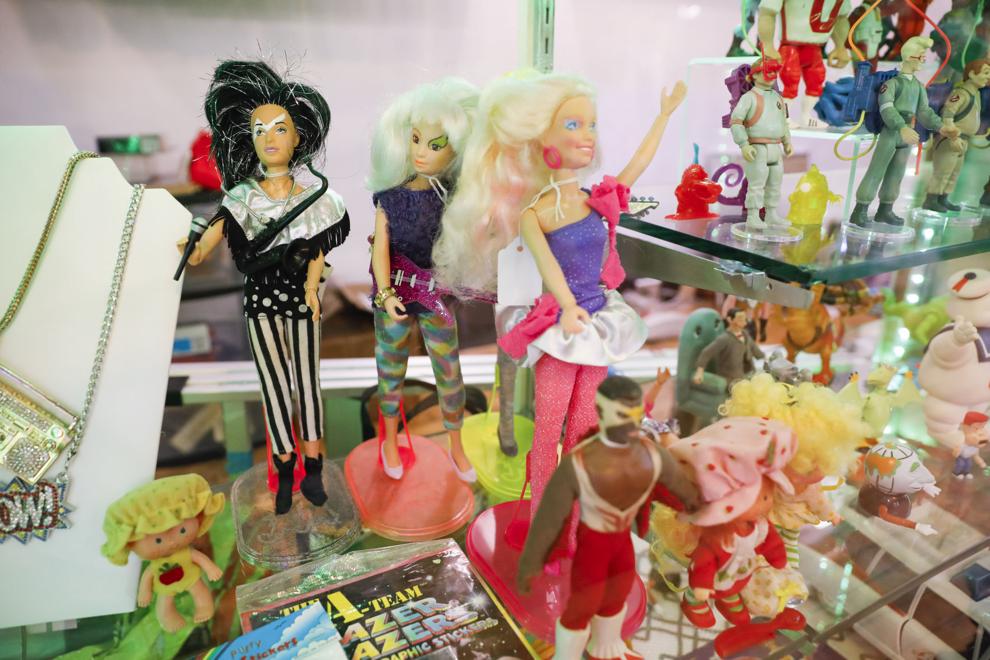 "From his early days as a ranch hand for Cowboy Curtis to his brief foray into jousting atop ostriches to his torrid global love affair with Carmen Sandiego, Meep has been on an eternal quest to catch that elusive, once-in-a-lifetime wave of fun," reads a biography posted in the shop, 
In addition to vintage items, the store stocks new toys that can be hard to find in Wisconsin, like the "blind boxes" from Japanese company tokidoki. Each box contains a collectible figurine, but the buyer doesn't know which. 
Amanda, who spent her career doing administrative work for nonprofits, handles the shipping and business tasks. Even their 9-year-old daughter Gwen lends a hand, poking her head out between sessions of virtual school behind a curtain at the back of the shop to offer a friendly "Nice to Meep you!"
From basement to storefront
For decades, the fireman-turned-corporate-salesman kept his hobby stashed in tote bins and boxes. But, shortly after moving from Chicago to Madison six years ago, he saw someone selling toys on Instagram. It seemed like a perfect way to share his passion with others. The pair launched the Instagram account @meep_meepletons, setting off a wave of public nostalgia. 
"I had that!" one person would comment. "I remember that!" another would say. Soon their live-broadcast, game show-style sales were drawing crowds from all over.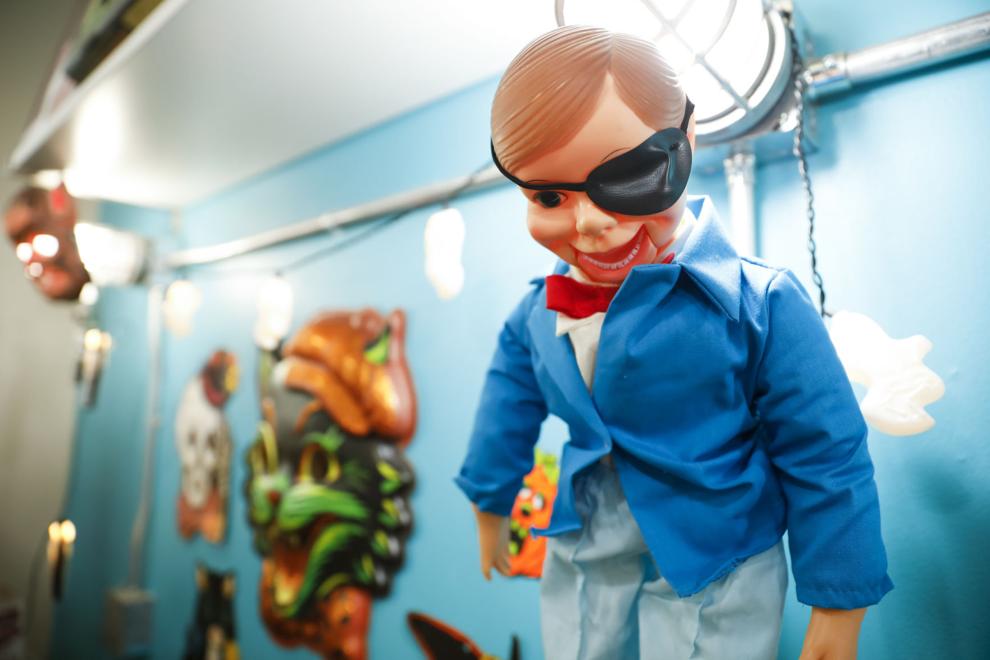 With nearly 40,000 Instagram followers, they might have stuck with their online-only success. But the COVID-19 pandemic made them reconsider. Dave, whose job in corporate sales had for years required constant travel, suddenly found himself spending more time with his family. He wasn't eager to go back to business-as-usual. 
They stumbled upon an available storefront and rented it earlier this year. His "last day in corporate America" was, coincidentally, April Fools' Day, and when he told his colleagues he was leaving his job to open a toy store, many were surprised. 
"It was a year of reflection for a lot of people," Amanda said. "We thought it was a good time to bring some joy. People are ready to come in and have joyful remembrances and nostalgia."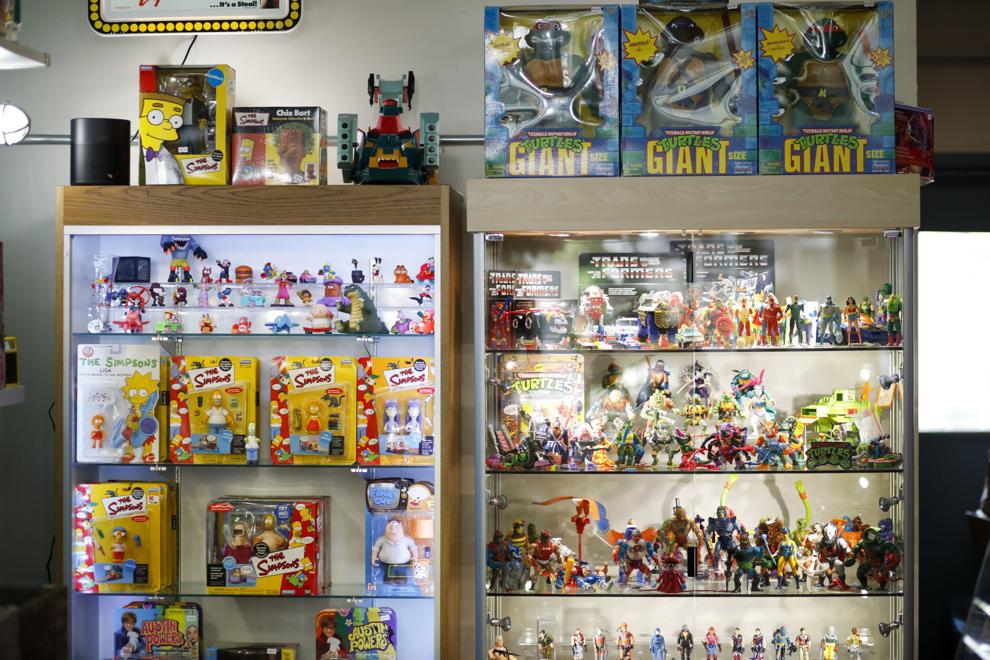 It looks like they were right. The pair have spotted passersby cupping their hands against the glass, peering in at the fun of yore. At their recent soft opening, one person told them the shop felt like Disneyland, while another said he planned to stop by with all his dates. A pair of 13-year-olds eagerly bought SpongeBob SquarePants and Luigi necklaces, and a 3-year-old inexplicably opted for a pack of buttons emblazoned with the faces from "The Golden Girls."
Now, after officially opening their doors, the two are eager to see how the store changes in response to its clientele. Dave is looking forward to seeing what collectibles people bring in to sell, and he'll be glad to hunt down the items customers ask for. 
"This thing has already evolved about 15 times since I got in here in January, and I have legit excitement for what people are buying. I'm like, 'Oh my God, I can't believe that you are buying that.' It just makes me so happy."
The four questions 
What are the most important values driving your work?
DAVE: I would say the value of giving something to the community. Could we have a space for performers? Is this something that we could build relationships and friendships and partnerships with? 
AMANDA: I think joy and laughter is big for us. 
How are you creating the kind of community that you want to live in?
DAVE: Opening this door, instead of hiding in Instagram and hiding in my basement. Getting out there and getting in front of people. I've been in Madison for six years, and I don't really know anybody in Madison. I don't feel connected to Madison, and now I'm really jumping into it feet first. 
What advice do you have for other would-be entrepreneurs?
DAVE: The thing that I've learned so far, in my short span in this, is that if you're not super passionate about the business you're about to start, I would be very hesitant about going forward. Because I love this stuff so much, but, man, it is all-consuming. I'm thinking about it or involved with it 24/7.
AMANDA: I would say taking a calculated risk is worth it. If there's something you want to do, give it a shot. There's a lot of different ways to have a career. So don't be afraid to go for it, and also know that it takes a lot of hard work.
DAVE: No, not right now. Check back in six months, maybe three months.
Share your opinion on this topic by sending a letter to the editor to tctvoice@madison.com. Include your full name, hometown and phone number. Your name and town will be published. The phone number is for verification purposes only. Please keep your letter to 250 words or less.