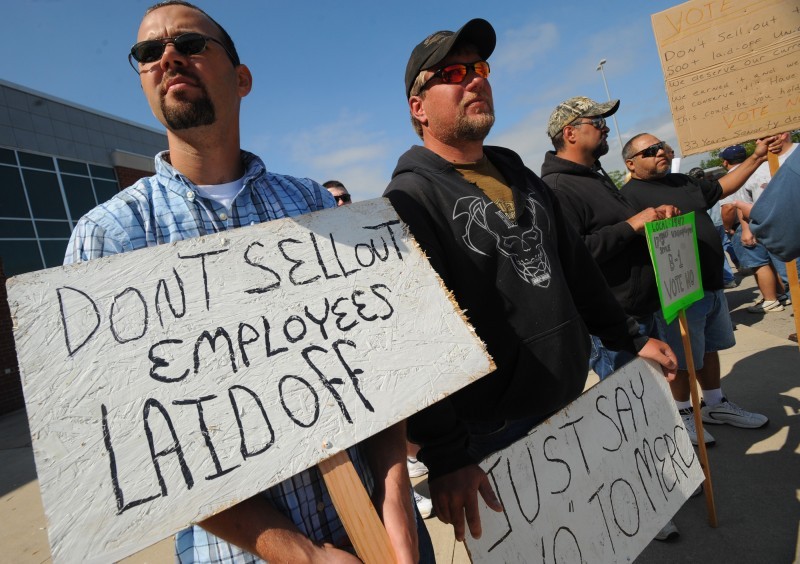 The deal to keep boat motor maker Mercury Marine in Fond du Lac always smelled a little fishy, so to speak, and a new report from a Milwaukee-based group basically confirms it.
The corporation pressured workers in Fond du Lac to accept large concessions and got local taxpayers to dole out $53 million in incentives -- all the while it hasn't paid a dime in state income taxes since 2000.
The report provides new information about Mercury Marine and its parent company, Brunswick Corp., which helps explain how the firm basically blackmailed its employees and taxpayers by threatening to leave the state.
In addition, Norman released previously undisclosed information on Mercury Marine's tax history in Wisconsin showing it hasn't paid income tax here since 2000.
According to the report, the key player was Illinois-based Brunswick Corporation, which took over Mercury Marine in 1961. Brunswick had been in a financial meltdown since CEO Dustan McCoy became head of the firm in December 2005.
Since then, the report notes, Brunswick has shed 5,300 jobs with those remaining facing pay and benefit cuts. Shareholders have lost 70 percent of their stock value while white-collar managers claim they were betrayed by the company.
Norman says the only people protected from loss have been the decision-makers at the very top of the Brunswick hierarchy: CEO McCoy collected over $10 million between 2006 to 2008.
But perhaps most telling is the way many right-wingers used the Mercury case as an example of how Wisconsin's high taxes are driving companies out of the state.
In reality, Mercury Marine/Brunswick hasn''t paid a dime of income tax in Wisconsin since 2000, according to Norman's' report and records obtained from the Department of Revenue.
"The Mercury Marine/Brunswick Corporation melodrama in Fond du Lac had nothing to do with Wisconsin wage levels, business climate or tax policy," says Norman. "It was just another example of corporate mismanagement causing implosions that leave citizens, workers, taxpayers and other business people to clean up the mess."
Let's hope there's a lesson here.