Eight years after launching bakery training program Just Bakery, Madison-area nonprofit JustDane is looking to help those with "significant barriers to employment" prepare for careers in hospitality management. 
The organization, which provides opportunities and support for people who've been involved in the criminal justice system, is planning its second employment training with $55,000 in funding from Ascendium Education Group.
"We started Just Bakery because the individuals who were walking through our doors wanted a career in the food service industry … but they couldn't get their foot in the door in employment, and they couldn't get their foot in the door in college," said JustDane Executive Director Linda Ketcham. "This planning grant is going to help us open more doors."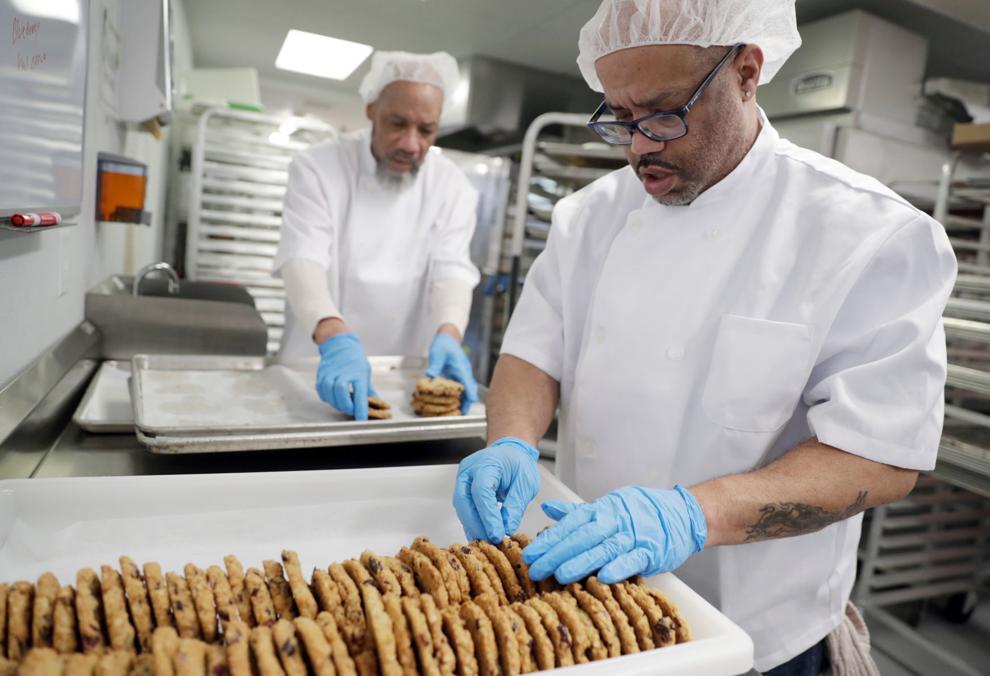 The new hospitality management training program will be modeled on the popular 12-week baking program, which has seen more than 700 students since its launch in 2013, said Just Bakery Program Coordinator Carmella Glenn. Around 80% of those students have completed the program. 
The new course would replace training in baking skills with classes on topics like management, the restaurant business and entrepreneurship, designed to prepare students to eventually move into management roles at restaurants or hotels. According to the Bureau of Labor Statistics, the median salary for managers in the food or lodging industry is about $56,500.
Glenn anticipates the new program will serve 48 to 60 students each year, starting in January or March of 2022. As with the baking course, it will be open to students who would otherwise struggle to find a job, including those who are unhoused, have criminal records or don't have the education or work history employers are looking for. They'll receive a variety of wraparound services in addition to classroom instruction and hands-on training.
The new program is something Glenn has been mulling for years. "We always have students who love the support we give, all of the advocacy, but didn't think they wanted to be bakers," she said. 
She spoke with Amy Kerwin, Ascendium's vice president of educational philanthropy, about creating a hospitality track to prepare students for front-of-house careers in restaurants or hotels. In May, they awarded JustDane a one-year planning grant to fund Glenn's work on the project. If the JustDane meets the benchmarks set in the planning grant, Glenn said, they'll be eligible to apply for additional funding from Ascendium to run the program. For nonprofits, where staff are often scrambling to create a program and then later fundraise to support it, such an opportunity is "unheard of," Glenn said.
Ascendium's philanthropic arm gives away more than $100 million in a typical year, said Brett Lindquist, vice president of strategic communications for Ascendium. The nonprofit student loan guarantor gives to organizations across the country that provide educational opportunities for low-income students. It prioritizes funding for initiatives that "remove structural barriers to success" and expand post-secondary education opportunities for people in prison. 
"Workplace training and any type of educational certificates, those make a difference in people's lives," Lindquist said. "We think that what JustDane is doing is just fantastic and very much aligned with who we are as an organization and the types of programs we want to support."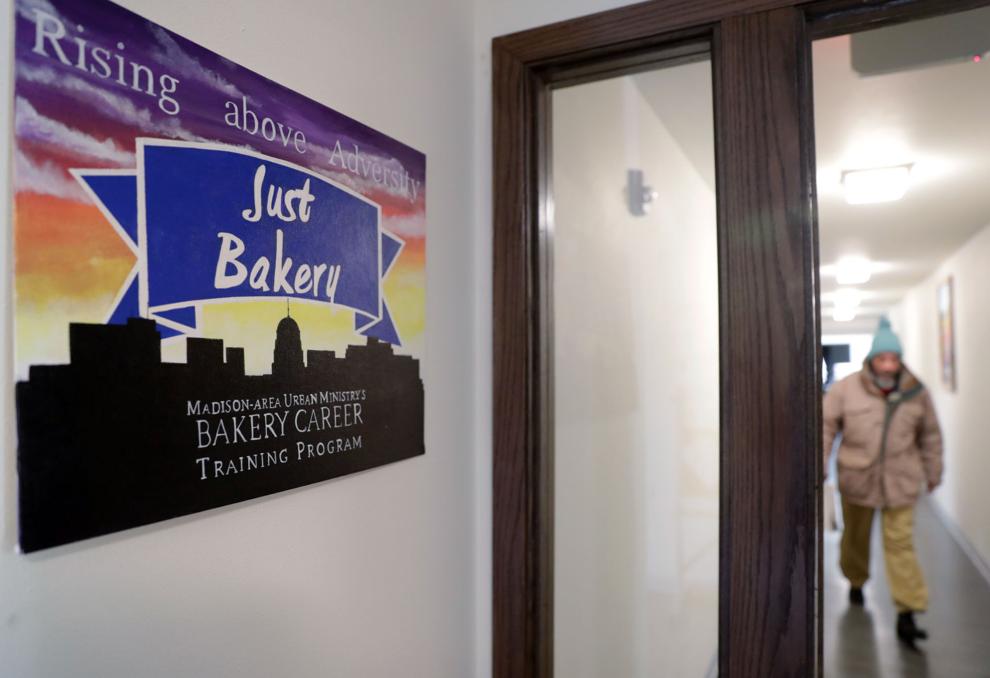 The announcement comes at a time when restaurant and bar owners across the country say they're struggling to find enough workers to hire. In Madison, where restaurants and bars have struggled for years to find and retain enough workers, the pandemic has only exacerbated the shortage. 
"As the food industry and restaurant industry and hotel industry is bouncing back, there's a huge demand for people with the skills and the knowledge … to enter into those workplaces and really help them grow and thrive," Ketcham said.
But even in the current labor market, Glenn said, many people would struggle to hold onto a new job without support from programs like hers.
"I could go out and get anybody a job," Glenn said, "but if I put someone in employment and they're unhoused and have no way to get there … Did I really set them up for success?" 
That's why the program offers more than job training. Students are matched with peer specialists who have personal experience with substance use disorder or mental health challenges. They also participate in therapy groups to work through trauma, and they get one-on-one help with things like building credit and getting a driver's license.
Students in the bakery program earn certifications and experience that translate to credits at Madison college, enabling those who opt to continue their education to begin college with a few courses already on their transcripts. Glenn hopes to offer a similar opportunity for the hospitality students. 
Dr. Lynea LaVoy, chair of the hospitality program at Madison College, has been working with Glenn to plan the new curriculum. She anticipates that those who complete the program will enter Madison College with six to nine college credits. Those credits, she said, could put students a step ahead both academically and professionally. 
"When they're out there with some of our industry partners, trying to get a job, (employers might say), 'Oh, you have this class, this class, this class and Carmella's? Not only do we want to hire you, but we're willing to pay more for you,'" LaVoy said. "I think that's the key: It's not just this job. It's a career pathway for them to figure out what's next."
Meanwhile, Glenn hopes to spark further discussion about what it would take to reduce employee turnover and provide family-sustaining jobs in the hospitality industry.
"I'm going to be working on educating the community and the restaurant world on changing the dynamics of how they pay people and how people work," Glenn said. "I want to send my students into a healthy environment."
Share your opinion on this topic by sending a letter to the editor to tctvoice@madison.com. Include your full name, hometown and phone number. Your name and town will be published. The phone number is for verification purposes only. Please keep your letter to 250 words or less.