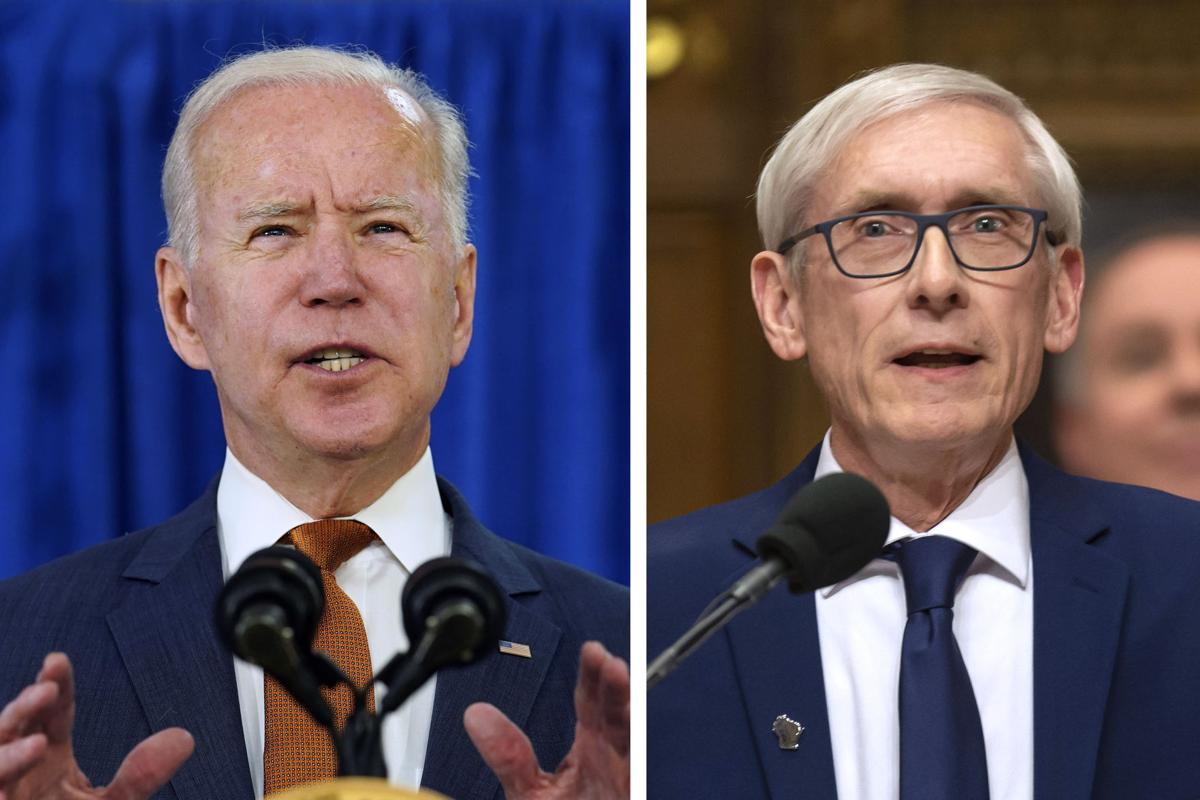 On the Wednesday after Thanksgiving in 2016, Barack Obama's political director took others on a quiet trip to Iowa to fathom how Donald Trump had won there.
In his new book on the Biden presidency, author Edward-Isaac Dovere described why Obama's team, mortified by Hillary Clinton's defeat, chose Iowa.
"There was nowhere more wrapped in Obama superstition and mythology than Iowa, the magical place that took a chance on the Black guy with the funny name," wrote Dovere, a staff writer for The Atlantic.
Iowa's caucuses were a springboard for Obama in 2008, and he then won the state twice. Yet in 2016 Iowa swung more strongly for Trump than any other previously pro-Obama state.
"The feeling people had for him there was different, his staff believed, and they always went there for what they thought was a reliable reflection of reality," Dovere wrote. "They'd always wanted to do the last focus group of his presidency there, as a tie-the-ribbon gut check."
What they got instead was a gut punch.
In a focus group of voters who backed Obama and Trump yet still viewed Obama favorably, one woman stood out, Dovere wrote. "She seemed to be the quintessential Obama voter: late 50s, a mom, independent, who said she thought both parties were terrible. They locked in on her."
"Hope and change" and "drain the swamp" were the same thing, she said. "We'd sent this young man to Washington hoping to make change, and they stopped him every time. And I'm angry about it, and I want somebody to get in there now and drain the swamp."
In their summary, Obama's team concluded that Iowa voters who backed Obama but veered to Trump were desperate for change they could feel, not in political infighting.
His staff expected something profound from the boss when they shared their analysis. All Obama said was, "I get it," according to Dovere's book, titled "Battle for the Soul: Inside the Democrats' Campaign to Defeat Trump."
Obama's 2008 victory produced the euphoric delusion among progressives that America had entered a new era of racial tolerance and endless possibility. Instead, the new president crashed into a wall of cynically effective Republican resistance.
By the end of his second term, Dovere wrote, Obama even abandoned a fight over the minimum wage "after operatives overseeing House and Senate campaigns complained they weren't eager to give the country another reminder that Democrats wanted to give money to poor people instead of doing something for them."
Because it's easy for those on the left, especially those immersed in and animated by politics, to regard things as good versus evil these days and risk seeing everyone who voted for Trump as loosely connected to the Jan. 6 rioters.
It is worth reminding ourselves to distinguish Republican elected officials —many of whom are ruthless and power hungry — from voters who lean Republican.
Yes, there is a significant cohort of racist nut cases and truth deniers, but there are many struggling non-combatants who are not parsing every word from Joe Manchin. In fact, most have probably never heard of the controversial Democratic senator from West Virginia. They are too busy and too worried about their own lives.
I also suspect most don't dwell on questions around race that much, but instead have a sense that Obama's Democratic Party cared more about people not like them.
Which makes Joe Biden and Gov. Tony Evers, Wisconsin's Democratic governor, the perfect leaders for these times: leaders who try to reconnect government to the problems of regular people.
It's worth remembering that in last fall's elections Biden outperformed almost all other Democrats running for House and Senate seats, including the ones on the party's chest-thumping far left.
In an appearance on The Bulwark podcast to discuss his book, Dovere recalled that in his interviews with Biden he seemed acutely aware of his party's problem.
"It's actually not that complicated to him why Trump won," Dovere told host Charlie Sykes. "Democrats gave up on the things they were supposed to be talking about, that were the core of the Democratic Party."
Biden said those folks decided they would leave because they were not being listened to. Dovere suggested that no other Democratic candidate could have pulled that coalition back together and beaten Trump except Biden.
In office, I think Biden has been shrewd — brilliant even — in refusing to engage over Trump's antics or whine about Trump's continued influence over Republicans in Congress. Instead, Biden is focused on a science-based and not egomaniacal approach to navigating the pandemic, on the huge investment in a national recovery already signed into law, and on an ambitious infrastructure bill.
And lest you think this is all about appealing to white voters, a review of the 2020 election by several prominent Democratic advocacy groups concluded that the party risks losing ground with Black, Hispanic and Asian voters unless it does a better job of presenting its economic agenda and pushing back against the GOP's caricatures of the party as a gaggle of urban socialists.
Polls indicate Biden's policy approach is popular with the American people, including many Republicans. It also happens to be the right thing to do.
The same can be said for Evers, who formally announced he would seek a second term recently. He has focused on advocating policies that should resonate in small towns and rural areas across the state — education, health care, infrastructure, help for small businesses, broadband access and a science-based approach to the pandemic.
Evers is also, importantly, a bulwark against the radical GOP Legislature's goal of rigging election maps, suppressing votes and attacking reproductive rights, among other extremist initiatives.
One has to laugh at the Republican charge that Evers has mismanaged state government. Really, this from the party of Foxconn?
In the end, there's no denying that our democracy is threatened by Trumpism and the race-baiting, fascist tendencies that are part of it.
Those on the left are lucky to have leaders like Biden and Evers singularly focused on spotlighting center-left policies rather than on rhetorical political combat.
Share your opinion on this topic by sending a letter to the editor to tctvoice@madison.com. Include your full name, hometown and phone number. Your name and town will be published. The phone number is for verification purposes only. Please keep your letter to 250 words or less.