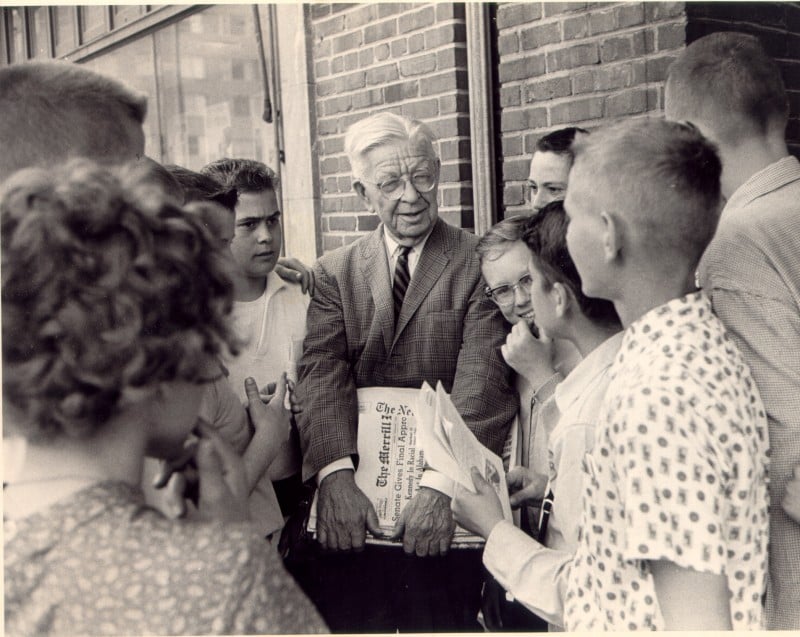 What is the Evjue Foundation?
The Evjue Foundation, Inc. is the charitable arm of The Capital Times, a progressive voice for news, information and opinion for more than 94 years. William T. Evjue founded the paper in 1917 to ensure that those without the power of wealth and station would have a champion in the never-ending quest for clean and just government.
The Evjue Foundation provides funds derived from the profits of The Capital Times to many educational, cultural, and charitable causes that add so much to the quality of life in Madison and Dane County.
Read The Capital Times every day at captimes.com for up-to-the-minute news, information and opinion; and in print every Wednesday available all over town.
Fiscal year ending 2/28
2017
2016
2015
2014
2013
2012
2011
2010
2009
2008
2007
2006
2005
2004
2003
2002
2001
2000
1999
1998
1997
1996
1995
1994
1993
1992
1991
1990
1989
1988
1987
1986
1985
1984
1983
1982
1981
1980
1979
1978
1977
1976
1975
1974
1973
1972
1971
1970
Total
Total
$2,097,018
$1,949,359
$1,589,423
$1,569,233
$1,892,994
$1,418,132
$1,588,835
$1,380,936
$2,341,876
$2,490,483
$2,421,741
$2,299,581
$2,296,514
$2,352,294
$2,205,675
$2,240,807
$1,947,108
$1,940,920
$1,963,625
$2,139,175
$1,886,475
$1,646,775
$1,568,742
$1,368,251
$1,351,015
$1,047,202
$762,656
$828,532
$621,520
$590,319
$558,315
$618,673
$714,745
$561,315
$543,742
$60,130
$574,301
$567,333
$186,813
$120,145
$98,554
$22,200
$88,000
$77,356
$13,900
$6,250
$14,150
$13,450
$56,636,588