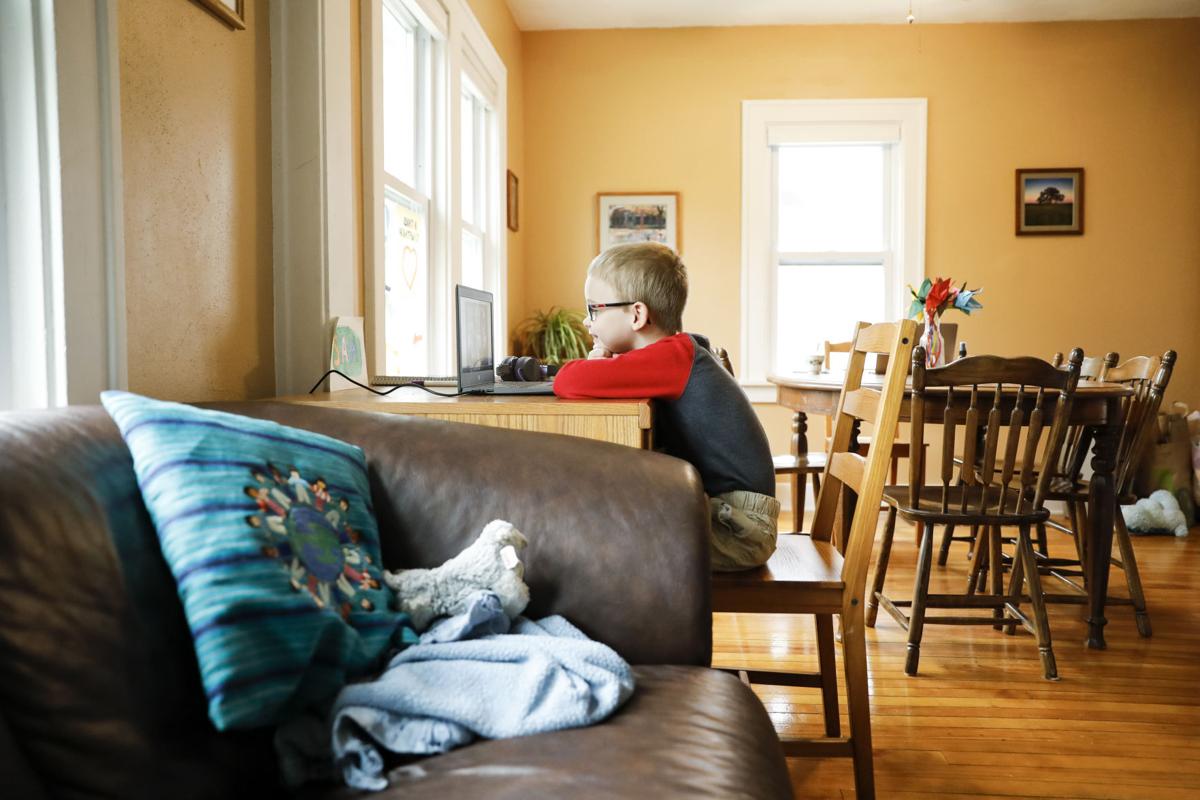 The Madison Metropolitan School District is offering more detail on what schools would look like if in-person learning returns this year, though when that will happen is still undecided.
Elementary school principals shared updates with families Monday to explain the instructional model as most district students approach an entire year without entering a classroom since the COVID-19 pandemic closed schools last March.
If students return, it would begin with kindergarten students, with first- and second-graders returning two weeks later and 4-year-old kindergarten students two weeks after that. Grades K and above would be in-person four days a week, and 4K students would be in-person two full days per week, according to a video shared with Lapham Elementary School families.
Families would have the option to remain entirely virtual and teachers would likely teach virtual and in-person students at the same time under the current plan, though depending on how many return, some teachers could be designated for virtual teaching and others for in-person.
Superintendent Carlton Jenkins' last public announcement on the subject came Jan. 8, when district officials decided to remain virtual to begin the third quarter. He said at the time that, contrary to the first half of the school year, the instructional model could change within the quarter rather than announcing decisions exclusively when the quarter ends.
"This is part of our ongoing districtwide preparation and planning for eventually reopening schools," district spokesman Tim LeMonds wrote in an email. "This effort has been underway for many weeks now, so when metrics do support reopening we are ready to do so."
Jenkins is holding a Facebook Live event Thursday at 6 p.m. to further discuss reopening. He previously said that any decision to reopen for in-person instruction would be announced three weeks before students came back.
Sharing the plan now allows the district to survey parents again about their preferences, which will help staff plan for how classes would look and how social distancing could be maintained if in-person is offered. The last time a survey went out, parent opinions were split on whether they would want in-person school or remain virtual. Some criticized the district for asking the question without providing details on what in-person learning would look like.
"A part of this preparation is our schools providing information like what you see in this video, to ensure families have the information they need to make the best and most informed decisions possible for when we do return," LeMonds wrote.
Students would eat within their classroom and take their specials classes — phy ed, music and art — virtually whether they are at school or at home.
"Public Health asks that we ensure that student and employee groupings are as static as possible by having the same group of students stay with the same staff as much as possible," a district Q&A on reopening states. "As long as students stay in cohorts, it is permissible to have them move from space to space, but it is safest to remain in classrooms as much as possible."
Recess will continue with students going outside, but students will remain with their classmates. Outdoor areas will be divided into zones and classes will rotate through them, according to the video.
Schools will attempt to keep children with their current teacher, but it depends on how many families choose the virtual and in-person models.
According to the presentation, in-person students would watch the teacher during large group instruction while virtual students would watch on Chromebooks at home. For small group instruction, there would be a mix of live and virtual instruction and independent work would likely take place on devices using the programs students have been using this school year.
The current plan is for the asynchronous learning day, which has been on Wednesdays so far this year, to move to Monday. MMSD executive director of research, accountability and data use Andrew Statz explained during a January Facebook Live event that Monday made the most sense for health and safety.
"If you were breaking your week in half by using Wednesdays to get to four days, you weren't really following some of the science on the way that the virus presents itself," Statz said. "Better, in other words, to have three consecutive days where symptoms may emerge or test results can be acquired for students instead of two days plus one."
In-person students would have personal bins for their school supplies and would be asked to bring a water bottle, as water fountains will be turned off.
Share your opinion on this topic by sending a letter to the editor to tctvoice@madison.com. Include your full name, hometown and phone number. Your name and town will be published. The phone number is for verification purposes only. Please keep your letter to 250 words or less.