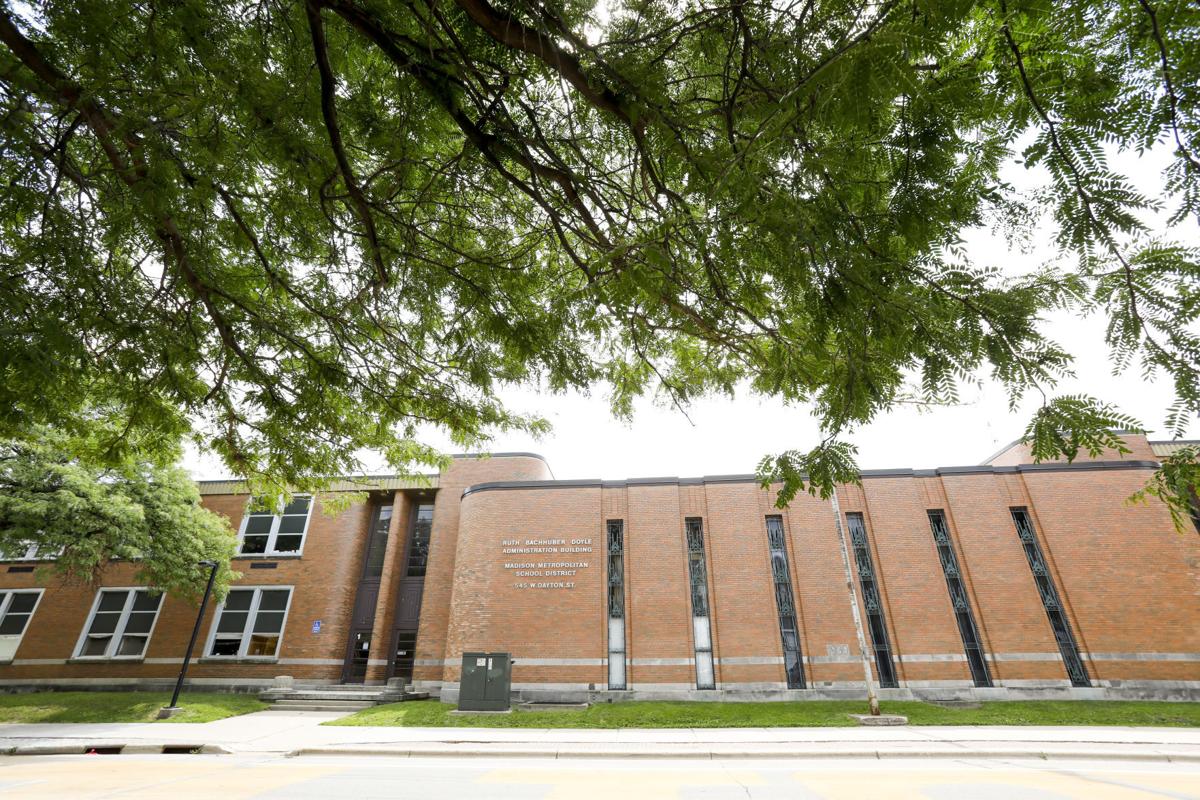 The Madison Metropolitan School District is seeing heavy turnover in its central office this summer, including two administrators who played key roles in the 2020 referendum process.
The department leaders who have left or are leaving this summer include chief financial officer Kelly Ruppel and executive director of buildings and administration services Chad Wiese — the two who led the effort that saw MMSD voters approve the largest referendum in district history.
Additionally, the district has lost a co-chief of secondary schools in Mike Hernandez, a co-chief of elementary schools in Tremayne Clardy and its executive director of equity, partnerships and engagement, Nichelle Nichols. Others leaving through retirement include executive director of student services John Harper and assistant superintendent for teaching and learning Lisa Kvistad.
Turnover is common when new superintendents take over in a district, but the process was likely delayed a year because of the pandemic and timing of Carlton Jenkins joining MMSD in August 2020.
"Every district goes through this with a new superintendent as they sort of evaluate and develop their vision," district spokesman Tim LeMonds said. "There's going to be some changeover so that's to be expected, and I feel like it was exacerbated with the COVID situation as well."
LeMonds added that two other factors contributed: talented leadership finding career advancement opportunities and retirements by those who had delayed them to stay with the district through the pandemic.
"We have lost some great leaders and I'm excited to see the next great things that they all do," LeMonds said. "We also have very exciting leaders coming into the district."
Ruppel and Nichols will no longer work for school districts, with Nichols leaving to the National Equity Project later this month and Ruppel to an unannounced position elsewhere.
LeMonds noted that many of those leaving gave the district significant notice, allowing them to wrap up their work and have any initiatives in a good place to pass on to their successors.
"In this case I think we were able to really work in advance so that when those new leaders came in, there's still some work to do, but they are able to pick the ball and run with it," he said.
Longtime leaders
All have worked in the district since at least 2015.
Wiese is the longest-tenured of the group moving to a new job, having started with MMSD in 1998 as an East High School science teacher. He moved to La Follette in 2004 as dean of students and became principal there in 2012. He moved to his central office role in 2015.
Hernandez came to Madison in 2007, when he took over as principal at Sherman Middle School. After eight years, he moved to East High School and then was promoted to the central office role in 2019.
Clardy came to MMSD in 2012 as the principal at Sennett Middle School, became a deputy chief of schools in 2017 and a chief of schools in 2019.
Ruppel came to MMSD as part of Jennifer Cheatham's administration in 2013, working as the chief of staff until 2018 and then becoming the chief financial officer.
Nichols joined MMSD as the executive director of family, youth and community engagement in 2015 and changed job titles to her current role in 2019. She had previously worked as the chief academic officer for the Boys & Girls Club of Dane County and vice president of education and learning for the Urban League of Greater Madison.
Nichols said her "bittersweet" decision to leave followed a year in a "deep, reflective phase," thinking about her work and how she can best apply her talents.
"I just kind of arrived at a place where I felt like the way that I am most passionate about the work and what I think I'm really good at, I found it in this job description with the National Equity Project," Nichols said, adding that it was a "natural time" to pursue an opportunity given a new superintendent.
Additionally, she said, after being the "face" of Black Excellence in the district with white superintendents, to have MMSD's first Black superintendent changed the equation a bit for her.
"As I think about having our first Black superintendent, having so many people of color and specifically Black folks on the senior leadership team and in key roles, I just also felt like maybe this torch can be passed in a different way that I didn't feel before," she said.
She is optimistic that the district is moving to a good place under Jenkins, noting the equity investments in the budget, and hopes that the turnover can create a balance of institutional knowledge among those who remain and new faces with new perspectives.
"There is this saying that MMSD has kind of always wanted to do it the MMSD way, whatever that means," Nichols said. "Sometimes, you're trying to find a balance of the things that are important to our Madison school district and our educators and at the same time wanting to push sometimes in a different or new direction.
"You've got to have, in my mind, a combination of both."
Share your opinion on this topic by sending a letter to the editor to tctvoice@madison.com. Include your full name, hometown and phone number. Your name and town will be published. The phone number is for verification purposes only. Please keep your letter to 250 words or less.