The headline pulled no punches: "Lazy, cowardly news media plague America."
You might think the piece was about "fake news" and a widespread contempt for journalists in 2018.
Instead, it appeared in the opinion section of The Capital Times on May 13, 1974, and introduced a blistering question-and-answer interview with journalist Ben Bagdikian. Throughout his lifetime, Bagdikian was a harsh critic of America's newspapers, which he considered unforgivably timid and beholden to the powerful.
Today, he is prominently portrayed in "The Post," the new Steven Spielberg movie that stars Meryl Streep and Tom Hanks. It tells the story of how the Washington Post in 1971 decided to publish secret government documents after a judge blocked the New York Times from continuing to publish them.
In the movie, Bagdikian, a Post editor, meets with military analyst Daniel Ellsberg, who passes him 4,000 pages — which came to be known as the Pentagon Papers — revealing the damning backstory of how American presidents consistently deceived the public about the war. The Bagdikian character, played by Bob Odenkirk, buys a second airplane seat to keep the documents next to him after his clandestine meeting with Ellsberg in Boston.
Bagdikian, who died in 2016 at age 96, described his role modestly to Cap Times editors 42 years ago, which was three months before the Watergate scandal forced President Nixon to resign. He talked then about the importance of not retreating from presidential intimidation: "The best thing to do with a bully is don't back down."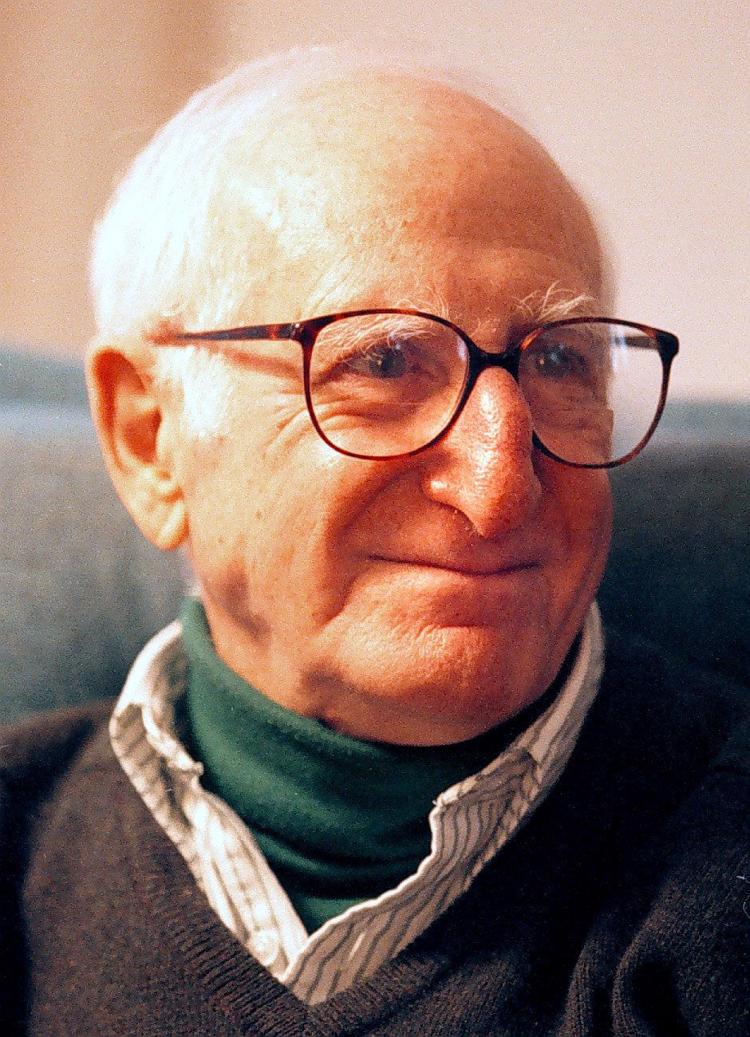 "Now that's easy to say … I had some involvement in the Pentagon Papers, with the Washington Post, and we had a very intense 12-hour argument, with the chairman of the board and the publisher, as to whether we should publish it or not. And the chairman of the board said, 'It's all right for you to talk about the right of the public to know and freedom of the press, but you don't have to protect four TV stations and $130 million (in) stock and threatened action by the FCC (Federal Communications Commission), and being reminded that a felon may not hold a broadcasting license, and that you may be indicted under the Espionage Act.'"
Bagdikian had left the Post for academia by the time of that Cap Times interview. A year or two later, I met Bagdikian when he spoke to my graduate journalism seminar at The American University in Washington, D.C. I recall being in awe of him, just as I was in meeting the likes of Haynes Johnson, the legendary Post political reporter; I.F. Stone, the iconoclastic, radical investigative reporter; and Edward Bliss, editor and producer for both Edward R. Murrow and Walter Cronkite.
I mention Bagdikian and others not to name-drop — well, maybe a little to name-drop — but to reflect on how respect for journalism has changed over the decades. You didn't need to be a 20-ish journalism student in the heyday of Bob Woodward and Carl Bernstein to admire the courage and intellect of these fearless journalists.
Just months after the Pentagon Papers story, Bagdikian posed as a murderer and was imprisoned in a maximum security Pennsylvania penitentiary with the cooperation of the state's attorney general. His resulting series of stories revealed terrible conditions, violence and racial tension. How many of us would sign up for that first-hand experience?
How many of its highly critical respondents, I wondered, would hold risk-taking journalists like Bagdikian in high esteem today? At the recent Friday night screening of "The Post" I attended, most attendees seemed old enough to have lived during Vietnam. That fact alone probably makes "The Post" more accessible to them, but I wonder too if younger generations are simply unfamiliar with a time when journalists could be considered heroes.
Major findings from the Gallup/Knight study are harsh — more respondents think the media is serving democracy poorly than well. They think it is increasingly difficult to be informed because of the internet's plethora of sources.
"American perceptions of the news media are generally negative, and their perceptions of bias have grown considerably from a generation ago," the report said. "Fewer than half think they can name an 'objective' news source, and the Republicans who think they can overwhelmingly say Fox News." Respondents are highly concerned about "fake news," the report said, though they wildly disagree on what that is. Still, a majority regarded it as a "very serious threat."
Then there is that whole "news bubble" phenomenon — one in four respondents would admit to getting all their news from only one perspective (common sense suggests the actual number is higher); 46 percent said their firm views rarely change based on news coverage; and many share stories on social media, mostly with like-minded people.
The study also said: "Strikingly, most Americans also say that accurate stories portraying politicians in a negative light always (28 percent) or sometimes (51 percent) constitute fake news." Say what? So, by that standard, reporting on Nixon and Watergate or Reagan and Iran-Contra would have been considered "fake news" to many? You can thank Donald Trump — his attack-the-media strategy has had obvious traction.
Tellingly, the study quizzed people on their knowledge of current events and whether they think they can discern truthful journalism. Results divided respondents into segments — the biggest were "knowledgeable optimists," who are informed and think it possible to find the truth, and "inattentive skeptics," who are less informed and pessimistic that the truth can be identified.
The optimists tended to be better-educated, coastal Democrats who rely on newspapers and use multiple sources; the skeptics had less education, tend to be Republican and rely more on talk shows.
This all feels predictable, but it is noteworthy that, in these toxic times, nearly half of the respondents — 48 percent — were in the "optimist" category, in which respondents believe there are traditional, aggressive sources of journalism they can depend on. They are also the news consumers, I suspect, most likely to admire journalists like Bagdikian.
In this sky-is-falling era — where trust in institutions is often described as plummeting — this would seem to qualify as good news. At least it counters the rampant narrative out there.