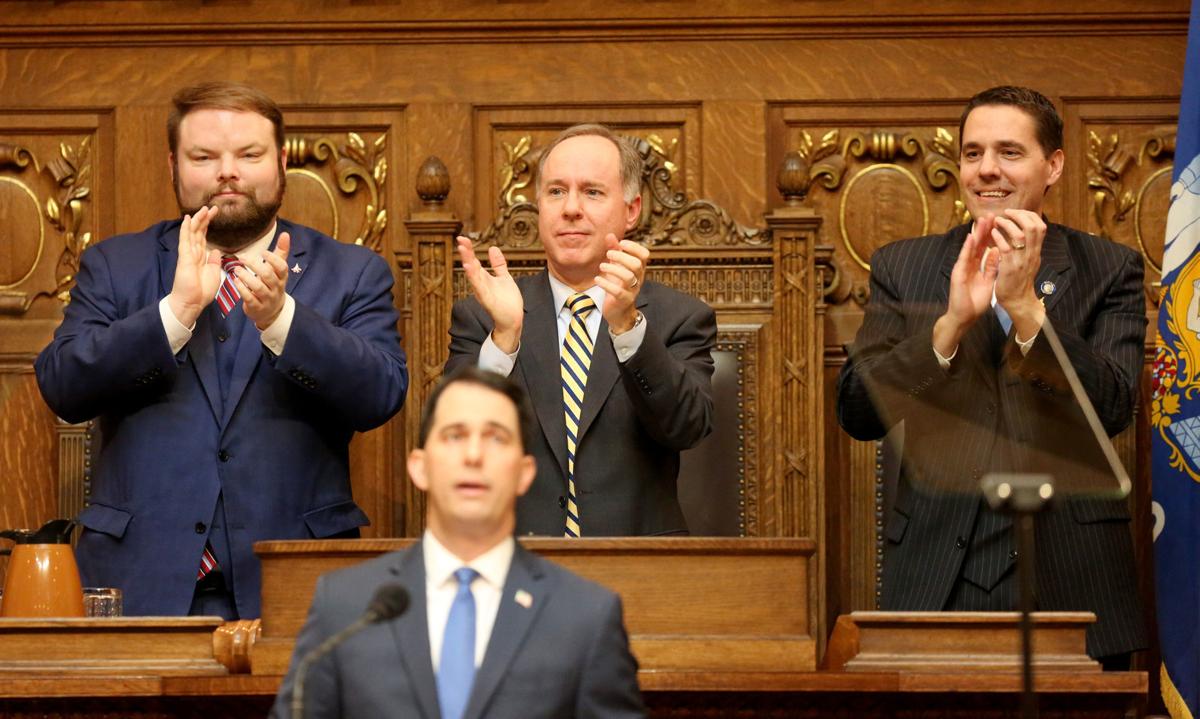 Wisconsin parents would get $100 for each child they have under a bill passed Thursday by the state Assembly. 
The legislation also creates a sales tax holiday during the first weekend of August for purchases under $100. Both the tax credit and the tax holiday would be one-time events.
It's unclear whether the bill will gain traction in the state Senate, where some Republicans are skeptical of the policy. The legislation has not earned support from Democrats, who repeatedly panned it Thursday as an "election-year bribe."
Families with children living at home who were under age 18 at the end of 2017 could receive the credit. There are no income qualifications for the credit, which is estimated to cost the state $122 million. 
The bill allows anyone who does not want the credit to opt out and instead donate the money to a charity or back to the state.
Any shoppers, regardless of income or family status, would have the state's sales tax taken off at the cash register for purchases up to $100 during the first weekend of August. The holiday is expected to cost $50 million.
The exemption would not apply to taxable services, prepared food, motor vehicles, motor vehicle parts, tangible or intangible property provided by a utility, or alcohol and tobacco products. A retailer could opt out of the holiday as long as it clearly notifies shoppers it is not participating. 
Both tax breaks would show up just before the start of the school year — and not long before the August primary and November general elections. The timing, Democrats argued, is suspect.
"They may as well hand it out at the polling places," said Rep. Mark Spreitzer, D-Beloit, echoing a theme repeated by many Democrats as they debated the proposal.
Democrats argued the money could be better spent on job training, roads improvements, rural broadband, replacing lead pipes, testing sexual assault kits or tax credits targeted at low-income earners. 
Rep. JoCasta Zamarripa, criticized a provision in the bill that would require both the parent and the child to be U.S. citizens in order to receive the tax credit. Zamarripa argued there may be children who deserve the credit to help pay for school clothes or supplies whose parents are not citizens. 
Republicans argued the extra money would go a long way for families, and pushed back against some Democrats who said $100 a significant amount of money.
"I understand that perhaps if you live in Madison, $100 isn't much," said Assembly Speaker Robin Vos, R-Rochester, noting that the city has a high cost of living. "It is a big deal to an awful lot of families."
Rep. Samantha Kerkman, R-Salem, who is a single mother of two boys, said she spent $105 last year on her sons' schools supplies — noting that everything she purchased would now qualify for the sales tax exemption. 
The funds for the proposal come from an unexpected $137.5 million budget surplus.
"When we have a surplus, to me it means we've taken too much to run government and it's time to send it back," said Rep. Tyler August, R-Lake Geneva.
The bill passed largely along party lines. Rep Jason Fields, D-Milwaukee, broke with Democrats to support it, and Rep. Treig Pronschinske, R-Mondovi, broke with Republicans to oppose it.
Share your opinion on this topic by sending a letter to the editor to tctvoice@madison.com. Include your full name, hometown and phone number. Your name and town will be published. The phone number is for verification purposes only. Please keep your letter to 250 words or less.