COVID-19 cases and deaths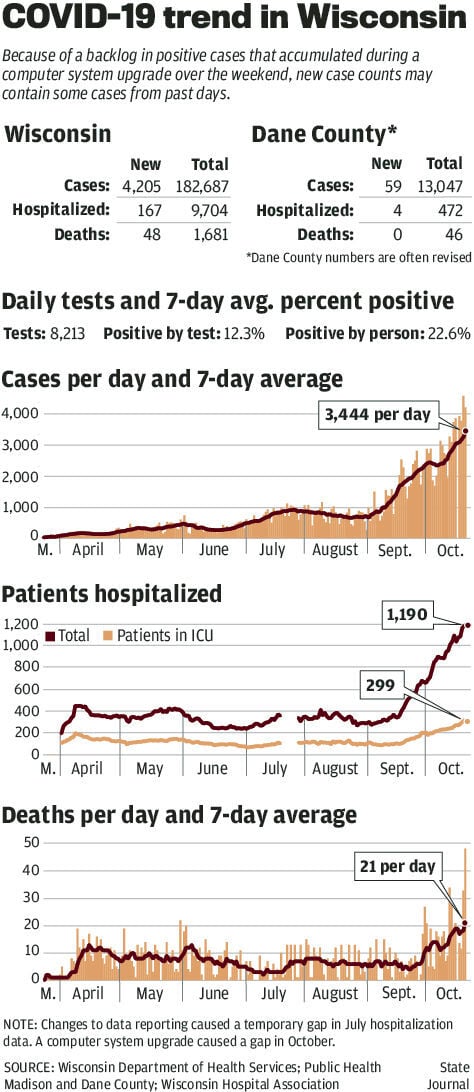 As featured on
White House Coronavirus Task Force calls Green Bay and La Crosse, which President Trump plans to visit Saturday, "red zones."
Wisconsin health officials on Saturday said the state set a single-day record for COVID-19 cases with nearly 2,900 positive tests, while 19 more deaths brought the number of fatalities due to complications from the virus to 1,372.
The order, which limits some indoor public gatherings to no more than 25% of the total occupancy limit for a room or building, includes a list of exemptions for schools, polling locations, political rallies and some businesses.