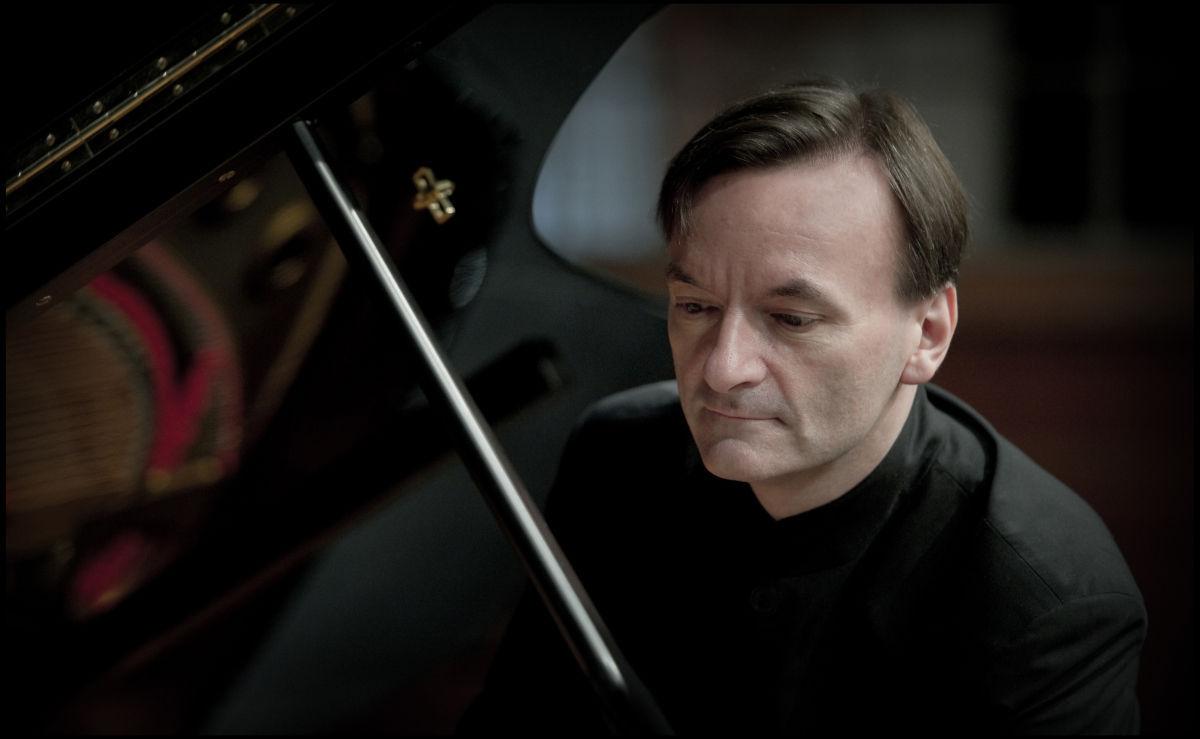 One of the great 19th century artistic debates was what music could and should represent: extra-musical ideas, or strictly musical problems.
Composers pursuing links between the musical and non-musical worlds have often shared a written guide—or program—to help orient listeners to a piece. The current Madison Symphony Orchestra concert this weekend features three pieces that use music to look at the larger world, but none does so with recourse to a traditional program.
Composed within 50 years of one another, Barber's Second Essay for Orchestra, Saint-Saëns's Concerto No. 5 for Piano and Orchestra, and Tchaikovsky's Symphony No. 6 each reveal a composer looking out at the world. But they do so employing very different means to arrive at different expressive ends.
With its disjunct, looping themes, Barber's Essay is the most musically abstract of the three pieces, and it lacks an explicit program. Yet the very difficulty of those themes—their disorienting shape and resistance to easy internalization—may give hints as to what Barber was trying to express. Not long after its April 1942 premiere, Barber noted that listeners might be able to hear that the piece was composed during wartime.
Beyond the thematic content, that strife is reflected in textures that repeatedly build up tumultuous layers of sound and then give way to bold and unified but ultimately alarming statements of the themes. These are moments of clarity, but they are hardly restful. When, part way through the piece, Barber disrupts everything to re-present the themes at quickened tempo and with spiky articulation, we are reminded that nothing in this musical world is predictable.
Whether intentionally programmatic or not, the Saint-Saëns concerto is full of musical references to other cultures. As Randal Swiggum pointed out in his pre-concert talk, those sounds reflect both Saint-Saëns's individual experience as an enthusiastic traveler and the context of the colonial world. 19th century artists from colonial countries voraciously consumed and digested whatever exotic cultures they encountered, and so the piece has flairs of Spanish flamenco, bits of Chinoiserie, and tunes that Saint-Saëns called Nubian but which nonetheless sound European.
Musical exoticism aside, it is a monster of a piece. Saint-Saëns composed it for himself as the featured soloist, on the 50th anniversary of his debut as a 10-year old piano prodigy, and it shows that he retained tremendous technical skill. Soloist Stephen Hough played just as deftly in the composition's trickiest passages as he did during his far calmer encore, Debussy's Clair de Lune.
The Tchaikovsky symphony is closest to having a conventional program, though not one that was shared publicly. It is, by his own admission, autobiographical and expressive of the composer's very difficult emotional state.
The outer movements are fraught and in between are movements with hope, then hope dashed. In the first, the orchestra frequently works against itself: a romantic theme tries to rise out of the strings, but quasi-fanfares from the brass contain it; elsewhere the high soar while the low strings tensely weight them down.
The second movement is like an eccentric version of something we might hear from Haydn or Mozart: sparkling and charming, but in a 5/4 meter so that everything is always off-kilter. The third movement's march is blustery and full, but feels not quite trustworthy. The last movement has no such conflicts: it is just raw and lonely.
Collectively, these pieces voice much worry about the relationship between the personal and the global, anxieties that resonate in our contemporary context. The symphony was in fine form, each interpretation sure, skillful, and expressive.
It is a performance that allows us time to think and feel—to know those things are not separate activities—and that is what art should do.