When Inspire Early Childhood Learning Center opens this fall on Highway M between Waunakee and Middleton, the $6 million, 23,000-square-foot child care facility will have a Frank Lloyd Wright-inspired design, nearly 50 teachers and 40 acres of land for zebra, a camel, kangaroos, ring-tailed lemurs and an aviary filled with exotic birds.
On Madison's Southwest Side, Bright Child Learning Center offers Chinese and Spanish lessons and a new 1,500-square-foot gymnasium — part of a $3 million expansion project that has tripled the size of the Montessori school along Highway PD.
In Cross Plains, Brenda Fritz has reopened a 12,000-square-foot former child care center to help alleviate some of the pressure on her Academy of Little Vikings on Mount Horeb's east side. A 3,000-square-foot, $350,000 addition was completed last fall on her Mount Horeb facility that is now at 9,000 square feet. The project came only two years after the school's opening.
"I still didn't build it big enough," said Fritz, owner and administrator of the school that has 81 children on a waiting list. "I see more and more parents needing to be a two-income family, and I feel like group centers have come a long way in supporting families with high-quality care."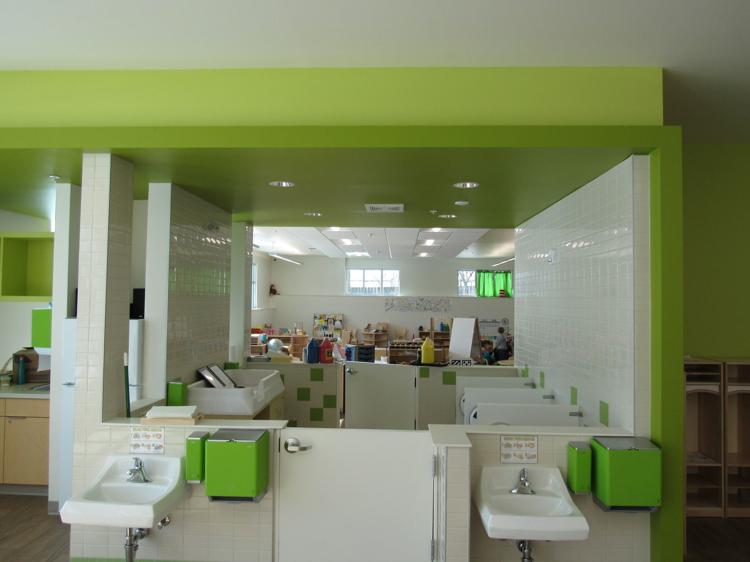 Dane County, with a population of nearly 520,000 people, is one of the fastest growing counties in the state and home to state government offices, UW-Madison, Epic Systems Corp. in Verona and a growing number of biotech companies. That growth hasn't been just a boon for the housing market, restaurants, car dealers, dry cleaners, coffee shops, insurance agents, health clubs and myriad other businesses.
Those that specialize in caring for young children have also experienced substantial growth. Rainbow Child Care Centers, a national brand of corporate-owned facilities, has recently opened centers in Cottage Grove, Madison and Verona. This summer, the company plans to also open a facility in Waunakee. The Goddard School, another national chain but which franchises, opened a circus-themed child care center in Verona in 2016, while Big Apple Early Learning Academy, an independently owned school, is scheduled to open this fall at 200 Kennan Court in Verona.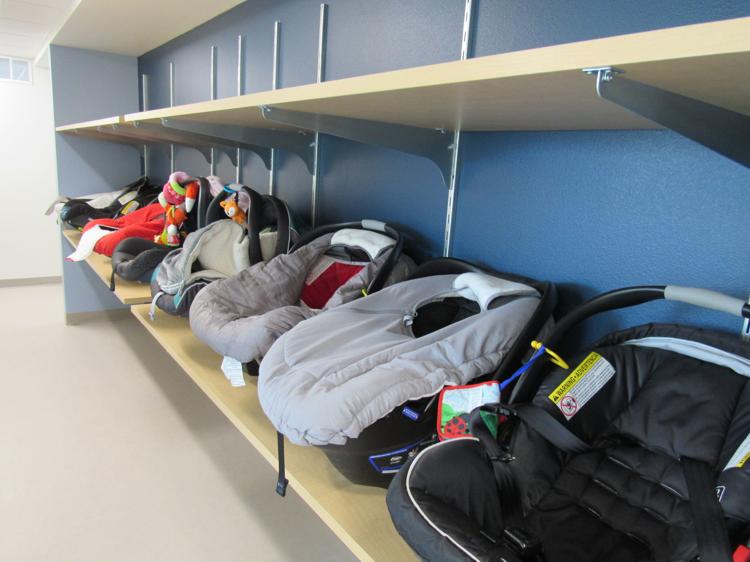 'Huge need' for care
Big Apple's 12,000- square-foot facility will accommodate 120 to 130 students from 6 weeks to 12 years old and employ about 25 people. The school is owned and operated by Kassie and Steve Gorsky, who plan to attract families not just from Verona, but also Belleville, New Glarus and those who work at Epic.
"There's definitely a need," Kassie Gorsky said. "I've always wanted to own and operate my own child care center. It's been several years in the making."
But the need goes beyond traditional child care centers.
Jody Bartnick, executive director of Madison-based Community Coordinated Child Care, which helps families find affordable child care in an eight-county area of southern Wisconsin, said during and shortly after the recession of 10 years ago, several facilities closed. Now, with an improved economy and growing population, there is more demand.
Bartnick, whose organization was founded in 1971 and is commonly referred to as 4-C, said there continues to be a shortage of child care for those who work off-hour jobs.
"There's a huge need for child care, especially for the lower income," Bartnick said. "What we need to be thinking about is second- and third-shift care and folks working varied shifts. That's a group that has a high need, and that's not always being met."
Another concern is staffing. With one of the lowest unemployment rates in the state, the growing number of child care centers is stretching an already thin pool of qualified help. Adding to the staffing dilemma is trying to keep rates affordable for families. The cost of infant care in Dane County can approach $400 a week, while the cost of toddler care can range from $250 to $350 a week.

Stressing education
Bob Davis, who is building Inspire Early Childhood Learning Center, is looking for 50 employees to oversee his facility, which is licensed for 226 children. He plans to pay between $15 and $20 per hour in an effort to attract a higher-quality staff. The size of the facility allows that to happen, he said.
"There's an economy of scale, which allows us to pay our teaching staff better," Davis said. "Really, one of the primary goals is to offer our teachers a truly livable wage. There are not a lot of teachers going into the field of early childhood education, and licensing keeps adding more and more requirements for teachers. Staffing of great teachers is going to be a major challenge."
Davis and his then-wife, Darlene Davis, opened Little Explorers Nature Center Preschool about 10 years ago at 5218 Reiner Road in Madison. The facility, which is home to horses, llama, sheep, rabbits and a snake, is near Sun Prairie, one of the fastest growing cities in the state.
The Davises added to their center in 2012 and can now accommodate 250 students. They have 190 children on a waiting list.
Bob Davis said his new facility, which is separate from Little Explorers, is located along one of the busiest commuting routes in the county, between two affluent communities, and is next to The Community of Bishops Bay, a more than 700-acre housing development that in the coming years could be home to thousands of new residents, many with children.
"We're going to try some things not a lot of people are doing," Davis said. "I'm hoping the whole industry is going to follow that path. It should be about education, not just caring for children. Parents are paying a ton of money. Why not strengthen their education at the same time?"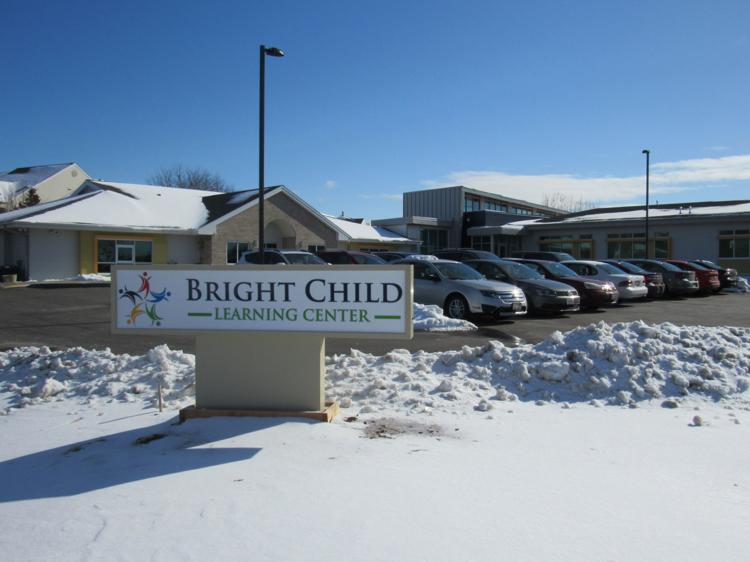 Foreign language
At Bright Child Learning Center, 3149 Maple Valley Drive, Greg Thomas, a former finance executive at Covance, purchased the business in 2016 and has elevated a traditional child care facility into a more modern school.
The original 5,000- square-foot building, constructed in the early 1990s, was completely gutted. Windows were lowered to allow students better views outside and now includes language instruction space, four infant rooms and a laundry facility. Teachers at the school are licensed, receive full benefits and pay just $100 a month for health insurance. The company also pays the full premiums on life insurance and short-term disability. The facility has 19 employees but will likely have nearly 30 by the end of the year as more programming is added.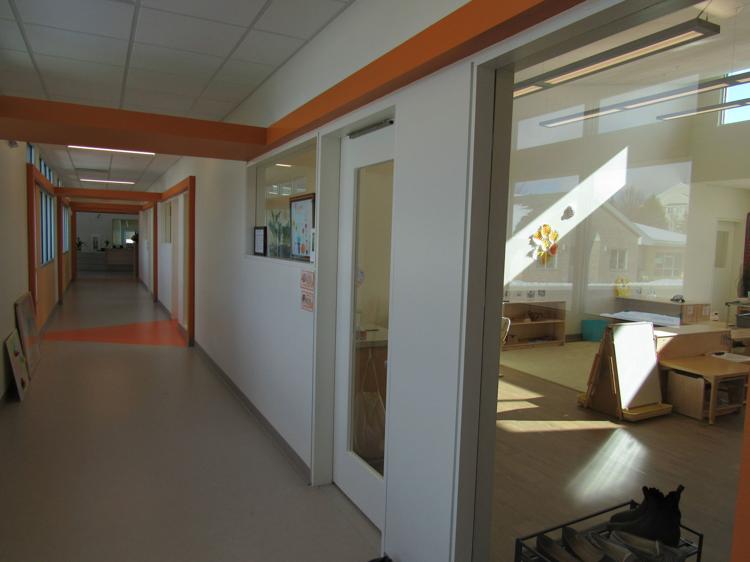 "There's a demand out there for high-quality child care," Thomas said during a tour of the school, located just minutes from Verona and Fitchburg. "This is a great location."
Tuition includes classes in foreign language, music and movement, art, science and yoga. An outdoor classroom includes raised garden beds and a large set of chimes. The 12,000-square-foot addition includes a commercial kitchen, gym, conference room and library, a four-room wing for toddlers ages 15 months to 3 years and another wing for children 3 to 5 years old.
Thomas grew up in Columbus, Ohio, studied accounting at Oral Roberts University, has an MBA from the Columbia Business School in New York and spent time in the Peace Corps in the mid-1990s as a small business adviser in Kazakhstan. He later moved to China and met his wife, Dr. Xuan Pan, who is now an oncology researcher at the School of Veterinary Medicine at UW-Madison.
Their son, Felix, who will turn 3 in June, is among the 104 full-time students at the school. The school's administrator, Martha Harrison, has more than 30 years of child care experience, with stints running corporate child care facilities for Lands' End, Meriter Hospital and CUNA Mutual. Harrison said the expanded facility at Bright Child expands opportunities for the students.
"They now have a facility that supports the learning that's important to them," Harrison said. "They have room to explore. It's above-quality standards."