Many Wisconsin Dells resorts and businesses were busy during spring break as travelers looked for a getaway in the midst of the ongoing COVID-19 pandemic. As vaccination efforts continue, area businesses and resorts are predicting this summer will be busier than ever.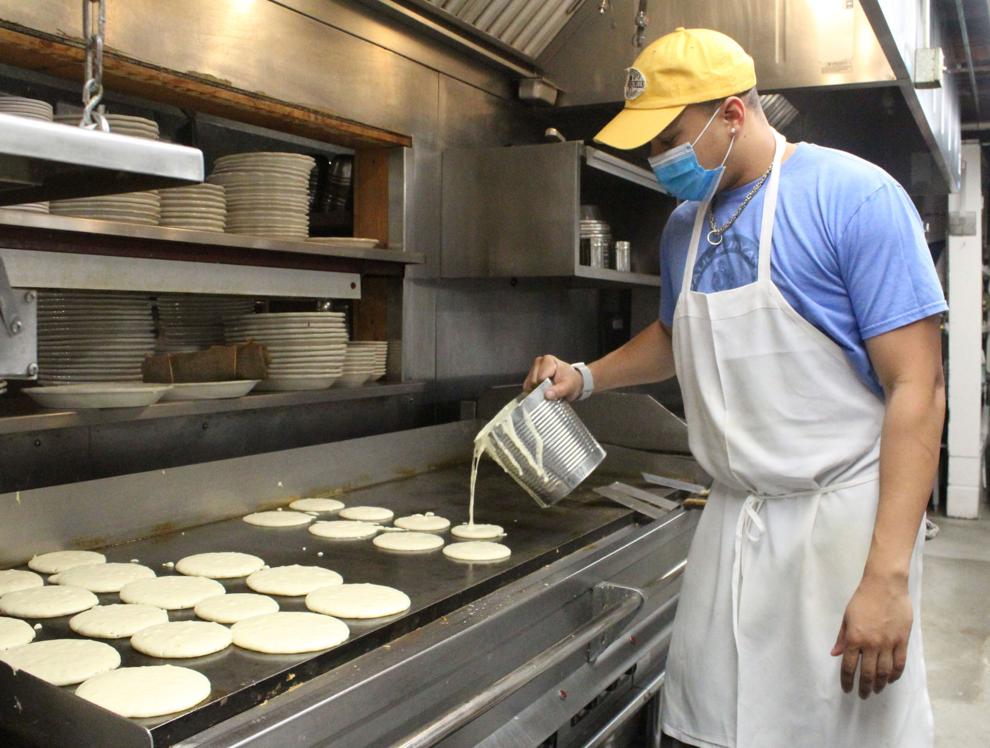 "Advanced registrations are already starting to pile up," Eck said. "I think a lot of that is a direct correlation to the fact the vaccine rollout is putting people in a place where they feel much more secure with their travels."
While there might be an eagerness to travel, Eck said he's expecting a slow build up to normal levels or above normal levels as more people get vaccinated and start to feel safer travelling.
The Wisconsin Dells area has a population of only 5,500 residents but attracts about 4 million annually as one of the Midwest's top tourist destinations. The Dells' area contributed more than $1 billion to the state's $13 billion tourism industry in 2019.
With Wisconsin Dells being a drive-thru destination, Eck and Vice President of Chula Vista Resort Krissy Kaminski-Sigmud believe it's very well positioned for recovery from the pandemic since more people might be comfortable traveling by car rather than plane. Kaminski-Sigmud said Chula Vista is seeing additional people from places in regional proximity to the Dells, like Chicago and Iowa.
Like Eck, Kaminski-Sigmud believes this summer will be very busy and expects group business and conferences returning to typical numbers seen before the pandemic. She also predicts the resort will see similar numbers to last summer, which saw a large inflow of people.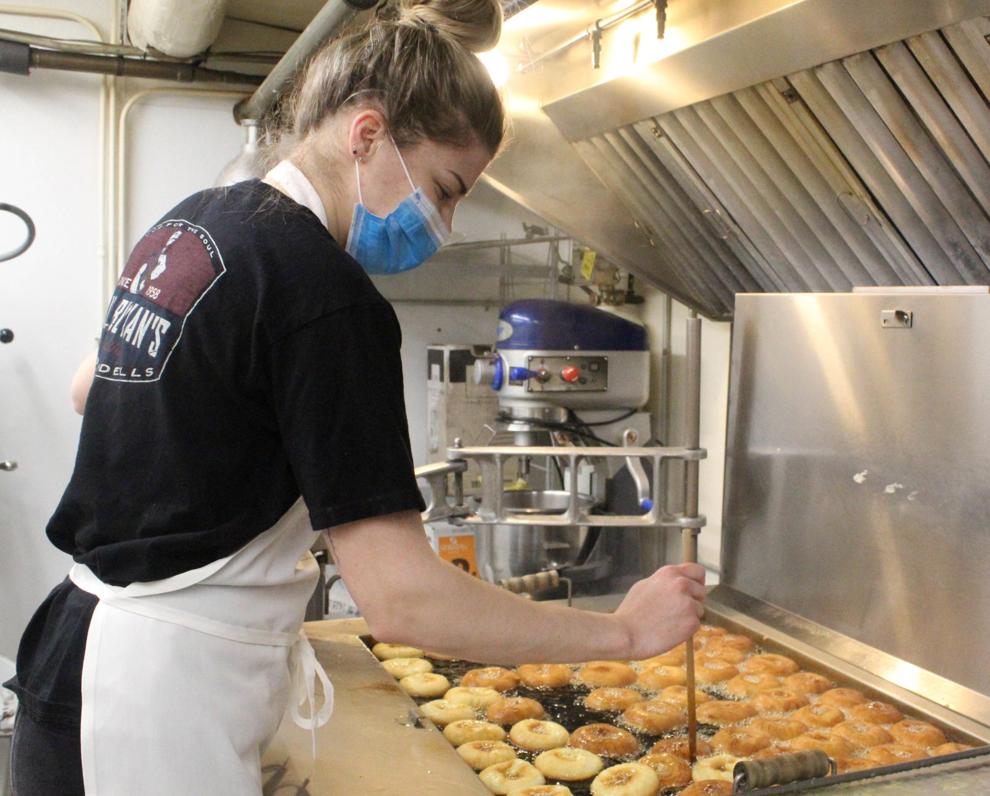 "I think this summer will be no different," Kaminski-Sigmud said. "I think a lot of businesses that have been open and are continuing to be open are planning on seeing similar, if not more people, than last summer for sure."
While she didn't get into specific numbers, Taylor Frank, the fourth generation manager for Paul Bunyan's Cook Shanty, said its table numbers this year for spring break were on track with 2019 figures. That estimate includes seating about 100 to 150 less people at a time due to social distancing in a restaurant that can seat 450 people.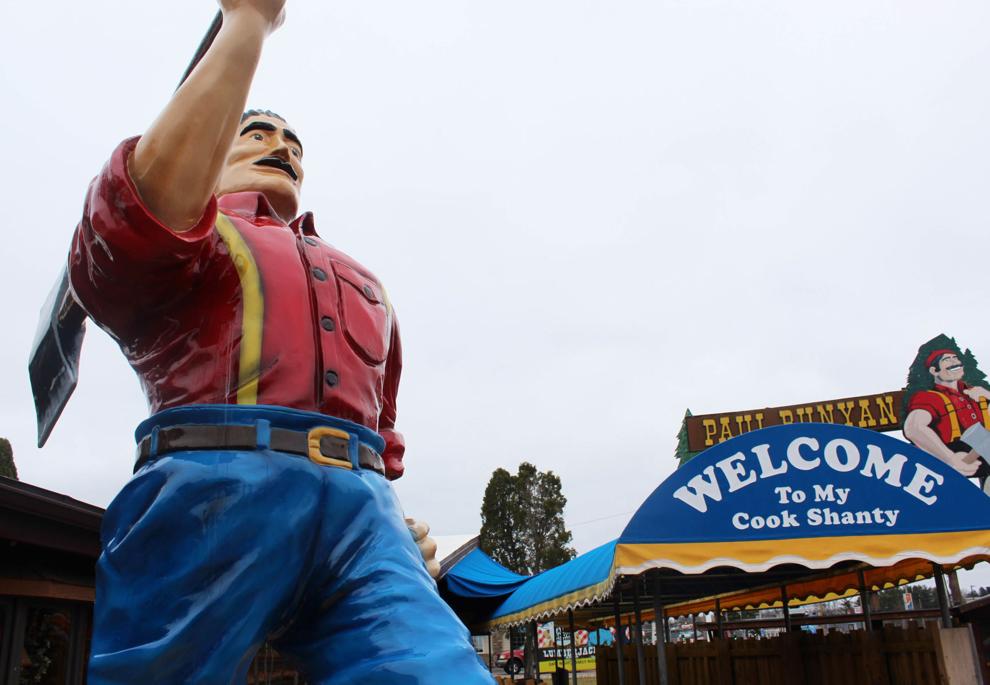 "We're super busy," Frank said. She said the summer months will be "hopefully back to normal" as recovery continues from the COVID-19 shutdowns from a year ago.
Adapting to the times
The pandemic also forced a lot of changes, creative measures and innovations some industries could keep post pandemic. 
At Wilderness Resort, operating procedures may adjust like sanitization measures for high-touch areas and decreasing stay-over service to reduce the amount of people in a room. The procedures are a part of the resort's Safer at Play policy, which lists several measures the resort is taking to limit the spread of COVID-19 so patrons feel safe.
"Those are all just standards I think aren't going to change for a long time just because it is a safer, cleaner practice," Eck said. He also believes outdoor activities, like the waterparks, will drive people to Wisconsin Dells as a way to enjoy the outdoors while also remaining safe as COVID-19 remains present.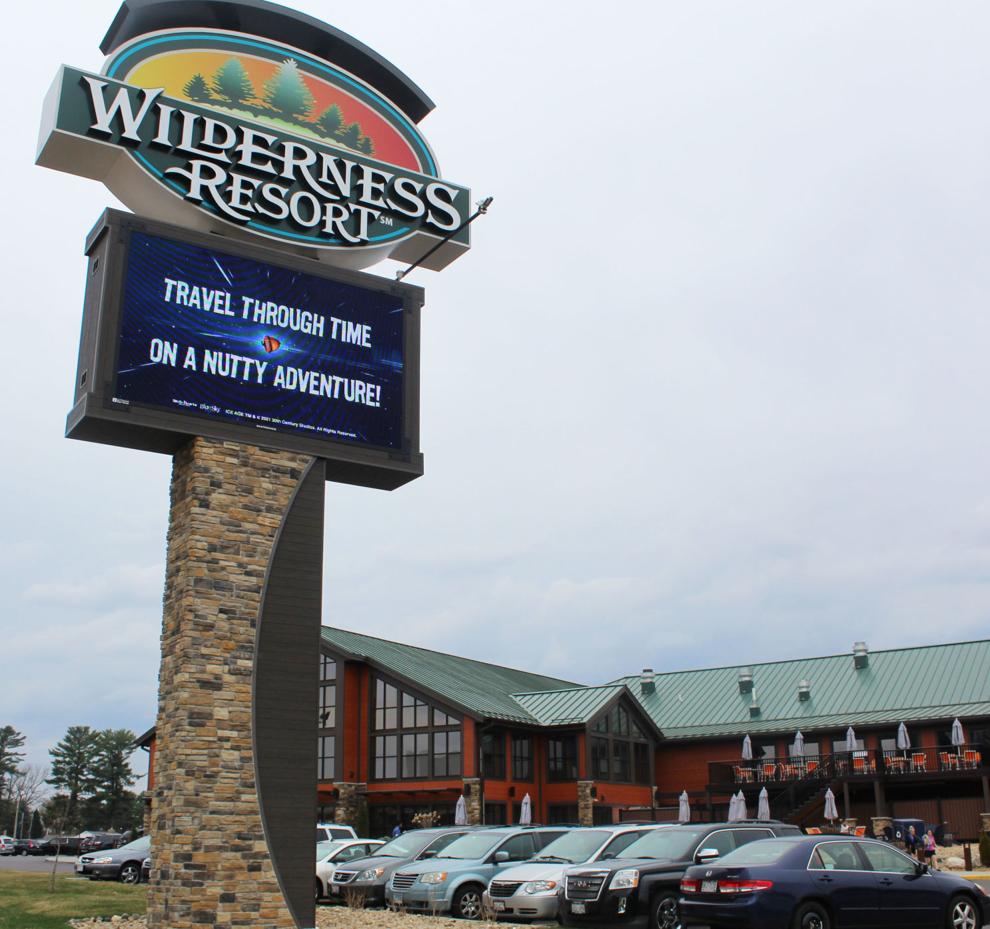 Kaminski-Sigmud believes food and beverage businesses might keep some innovations, like the ability to look at a restaurant menu on a mobile device rather than providing paper menus. Another change is many hotel brands offering mobile room keys, an aspect Chula Vista plans to adopt for its guests sometime in the future.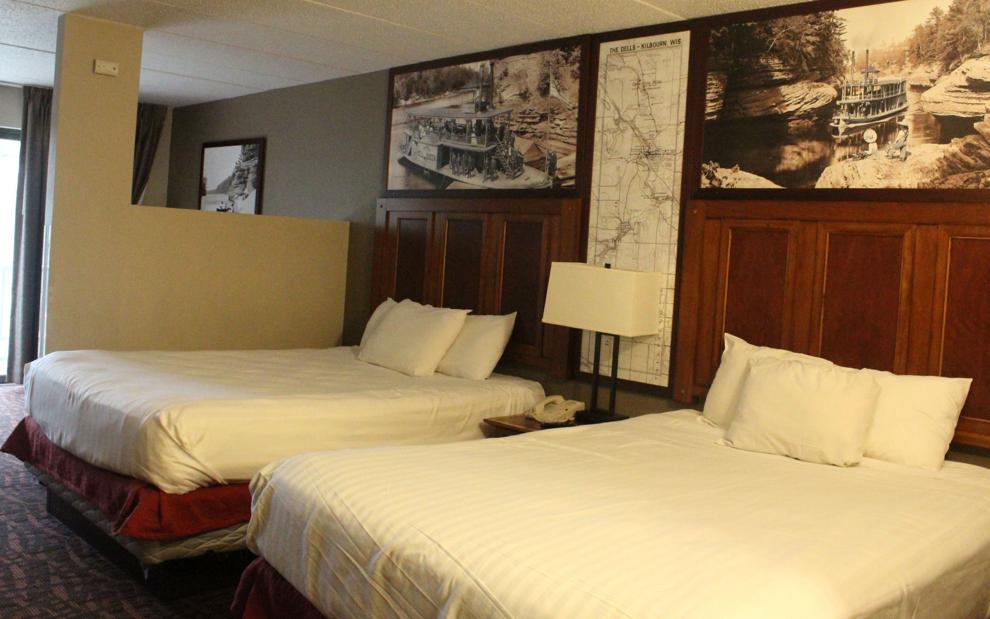 "There are some efficiencies that COVID has provided that I think some of us will really enjoy keeping," she said. "We want to make sure that we are providing innovation for our guests who choose to use it but we are not taking the hospitality out of the hospitality businesses."
Ordering take-out meals is something Kaminski-Sigmud said helps solve capacity challenges and makes it more comfortable for resort visitors. Take-out is also something guests like while traveling but don't feel at ease heading out to a restaurant, she said.
Frank said Paul Bunyan's is still shipping its signature buttermilk donuts weekly by mail to those who place online orders. Frank said Paul Bunyan's wanted to conduct online orders for its donuts before the pandemic, and had requests for years, but the business didn't have time to figure out the logistics.
When the shutdowns hit and stay-at-home orders went into effect, restaurants were forced to serve only take-out and Frank said they took the opportunity to revisit the idea. Online orders have been a success and the business will continue with it post pandemic.
Lessons learned
Many lessons have been learned from the pandemic that the hospitality and food industry are carrying into this summer. For Eck and Wilderness Resorts, it was that change can happen any time and adaptation needs to happen quickly while at the same time keeping the customer in mind.
For Paul Bunyan's it was learning how to do more with less. The business faced staffing shortages with the J-1 visa student program suspension and competing with expanded unemployment benefits last year. Paul Bunyan's went to serving only breakfast and closed for lunch and dinner.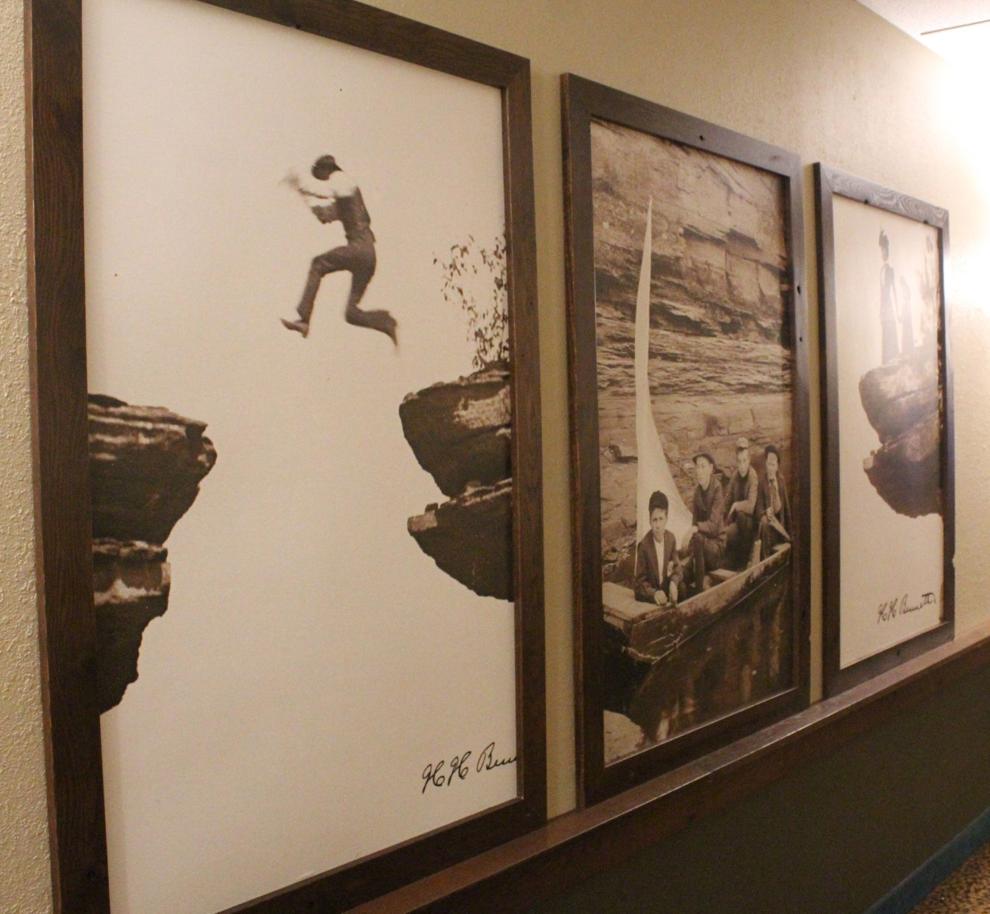 With the same staffing challenges expected this year, it was a lesson the business learned that carries over into this summer. 
"Now we know we can get through the day no matter how many staff we have," Frank said. "Some days are harder than others, but we get through it and we are blessed with the crew we have now and we are actively hiring trying to get as many people in here as we can."
Paul Bunyan's opened for the season March 3 and is closed on Wednesdays. The restaurant is still serving only breakfast but not lunch and dinner. Frank is hoping the restaurant will serve those meals this summer depending on staffing. She said the lumberjack shows, which were cancelled last year due to COVID-19, might come back this summer depending if performers are available.
While the COVID-19 pandemic has thrown many challenges and some businesses were lost, Kaminski-Sigmud is confident the Dells area will thrive post pandemic. 
"I truly believe the Dells resiliency will shine here and out of those things will come new experiences for guests (and) will come different experiences than the Dells has ever seen before," Kaminski-Sigmud said, adding Chula Vista is continuing to innovate with new attractions, like a face forward zipline, opening this spring. "Even with COVID and all of its challenges we will continue to provide new, fun and safe experiences and fun memories for all our guests to have for many, many years to come."