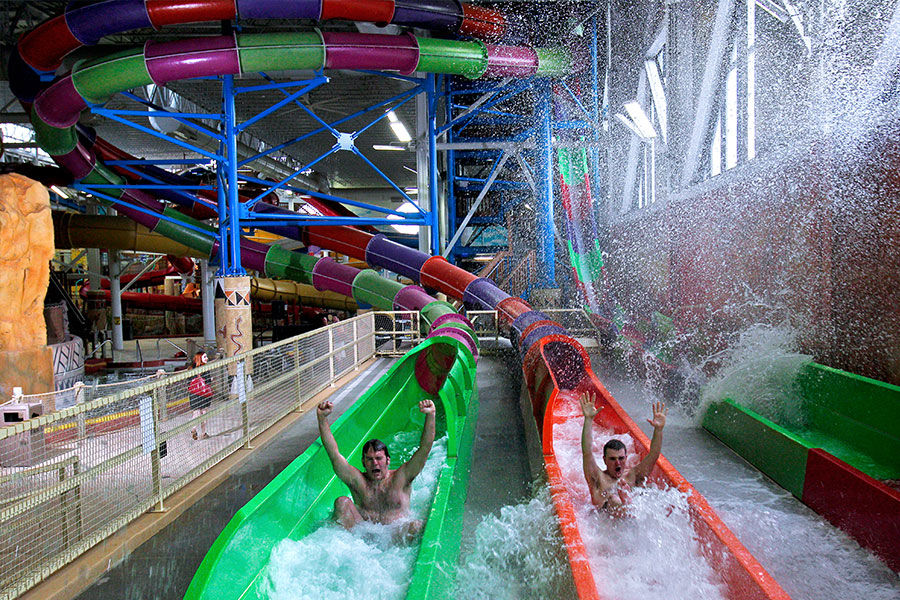 This will be a spring break to forget for Wisconsin Dells and the rest of Wisconsin's multibillion-dollar tourism industry.
Waterparks are closing, museums have shuttered and historic sites including Old World Wisconsin near Eagle and Circus World in Baraboo are no longer an option due to concerns about the COVID-19 coronavirus.
The Chazen Museum of Art and Milwaukee Art Museum have closed along with the Wisconsin Maritime Museum in Manitowoc and Leigh Yawkey Woodson Art Museum in Wausau. Door Peninsula Winery in Door County remains open but olive oil, food and fudge sampling have ceased and tastings are delivered in disposable cups.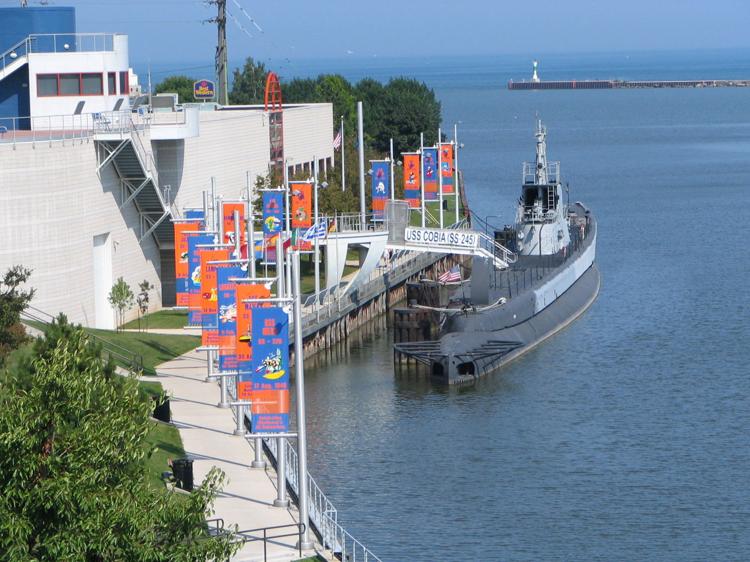 The closures and cutbacks will mean lost revenue, unemployment for workers and a significant dent in tourism spending, one of Wisconsin's three economic pillars along with manufacturing and agriculture.
Even the Wisconsin Governor's Conference on Tourism that was scheduled to start Sunday at Monona Terrace has been postponed. It will now be held May 26-28.
"There will be books written about this episode in tourism and how you go from (nothing) to a full-blown crisis in two weeks," said Jack Moneypenny, president and CEO of the Door County Visitor Bureau.
Direct tourism spending in 2018 increased 4.86% to $13.3 billion, according to a study commissioned by the state Department of Tourism, the ninth straight year of growth for the industry. Numbers for 2019 will be released in May but the 2020 numbers are almost certain to take a hit.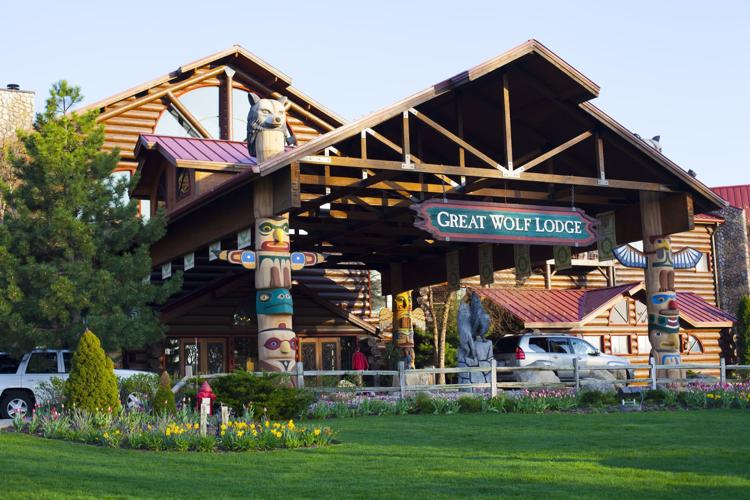 Waterpark resorts
In Wisconsin Dells, where tourism is a $1.21 billion industry, two of its largest waterpark resorts — Wilderness and Kalahari — will close Wednesday afternoon.
Chula Vista announced late Monday that it would close its waterpark and conference, banquet and event facilities on Wednesday but hotel rooms, condominiums and villas will remain open.
Great Wolf Lodge closed on Sunday but no announcement has been made for Mount Olympus resort. Based on the orders Monday by Gov. Tony Evers to limit crowds to no more than 50 people, it could mean, at the very least, limited crowds in its waterpark, game rooms and restaurants.
Other closings in Wisconsin Dells include the Rick Wilcox Theatre, which has not scheduled a show until May 23, while the Palace Theatre has rescheduled an Air Supply concert to October. It's unclear if the Palace's "Dirty Rotten Scoundrels," which opened March 13, will continue with a limited audience or be rescheduled.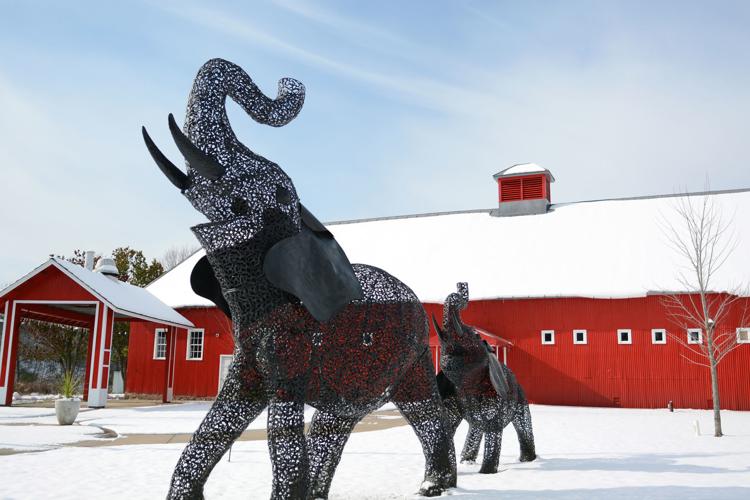 Wisconsin Dells has more than 8,000 guest rooms, but with the country largely hunkering down it's likely that many of those rooms will be empty over at least the next few weeks. Officials at Kalahari, Wilderness, Great Wolf and Chula Vista have all said they'd like to reopen by April 2.
The Wisconsin Dells Visitor and Convention Bureau has pulled its spring break advertising from the Chicago, Minnesota and Wisconsin markets, said Leah Hauck, communications manager for the bureau. It's not known how many jobs will be affected but it could be into the thousands, officials have said.
"As far as the tourism industry is concerned, it's affecting everybody," Hauck said of the pandemic. "We're all in this together. This isn't just Wisconsin Dells. This is all tourism and travel destinations."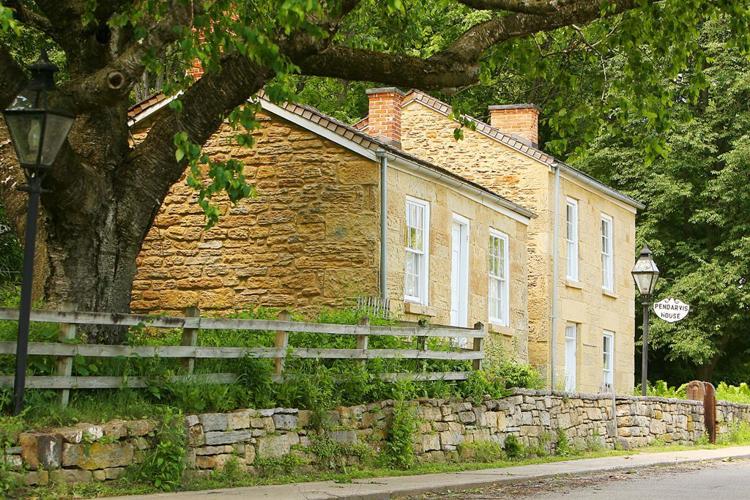 Historic sites
On Monday, the Wisconsin Historical Society announced that it would temporarily close its historic sites and other facilities until at least April 10. This includes Pendarvis in Mineral Point and the H.H. Bennett Studio in downtown Wisconsin Dells. The closures include the library and archives at the society's headquarters building adjacent to the UW-Madison campus and its museum on Capitol Square. School tours are also canceled at the state's 10 historic sites until May 11.
"Our facility closures are precautionary measures," said Christian W. Overland, the society's director and CEO. "No known cases of the virus have been reported by any of our volunteers, staff or visitors. Our facilities team has increased cleaning and sanitizing frequencies in all of our buildings as an additional precautionary measure."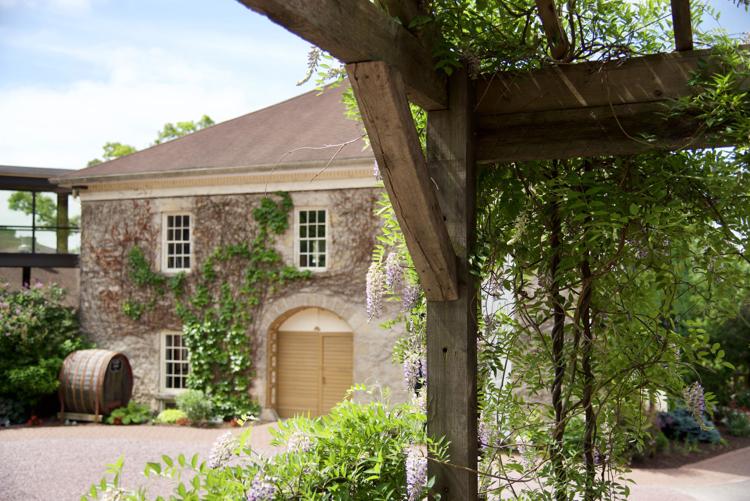 Around the state
At Wollersheim Winery near Prairie du Sac, the state's largest winery has ended tours and tastings but its store remains open. In Door County, Moneypenny said his tourism organization has sent a survey out to lodging operators to get a handle on bookings and cancellations.
"This is still our quiet time up here so for us the very best time for us for this to happen, if it had to happen, is right now," Moneypenney said. "In the summertime, it would have probably just crippled us."
In Manitowoc, the closure has forced the Wisconsin Maritime Museum to lay off 20 tour guides and front desk staff, executive director Cathy Green said. The hope is to reopen the museum along Lake Michigan on April 6, but even if that were to happen the museum's $1.3 million budget will take a hit as much of its funding comes from ticket sales, including for school groups and overnight stays on the U.S.S. Cobia, a World War II submarine docked in the Manitowoc River adjacent to the museum.
"This is really a significant loss for us," said Green, who along with the rest of her remaining staff is working reduced hours. "Heading into the summer, I think, is where a lot of concern lies. Even after this is over, we're going to wonder what the lingering effects may be."
The business news you need
With a weekly newsletter looking back at local history.