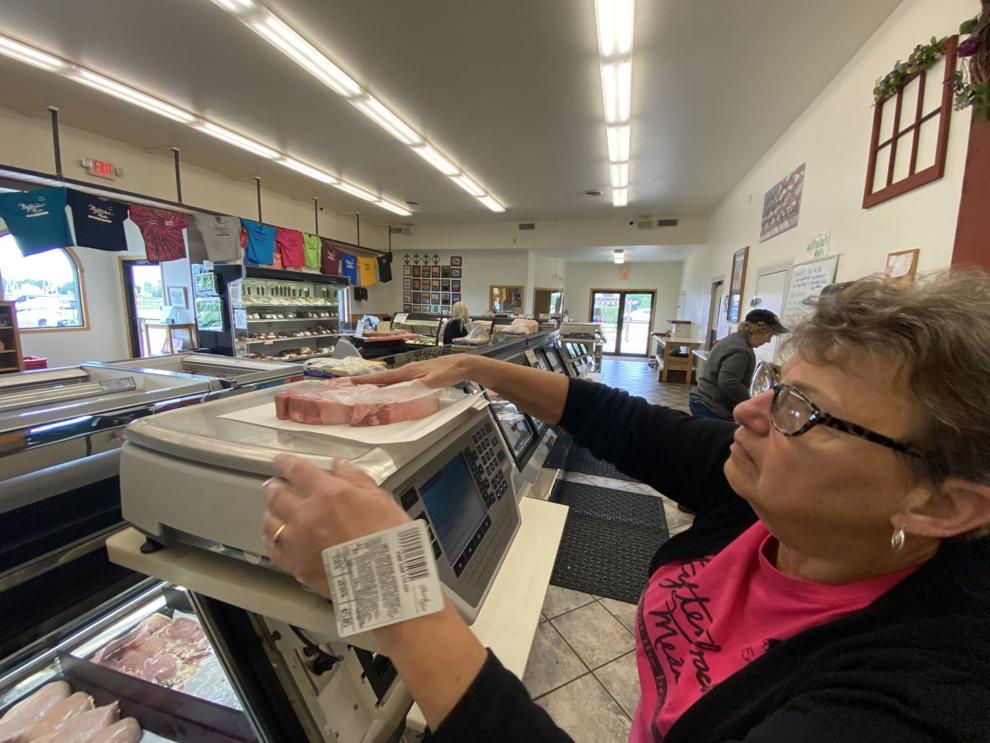 PRAIRIE DU SAC — The ring bologna here has staying power.
The recipe's roots can be traced to Emanuel Kirschner, a sausage maker of Austrian descent whose son and grandson would both go on to make the bologna at Kirschner's Meat Market in Sauk City.
Dubbed "Sauk City Bologna," the smoked sausage has also been produced at Tri County Lockers, Sauk Prairie Meats and, since 2006, at Wyttenbach Meats in Prairie du Sac. That's when sausage maker Eddie Smith passed on the recipe to ensure it would continue to be a part of the community's carnivorous culture that includes Culver's Butter Burgers.
The bologna only has a few ingredients but has a cult following. There was even supposed to be a bologna day in Sauk City in 2020 complete with a proclamation from the village, but COVID-19 wiped out the event.
So the concern about the future of the bologna was understandable when news began to spread that Ginny and Fritz Wyttenbach were retiring and selling their meat market to Prem Meats & Catering in Spring Green.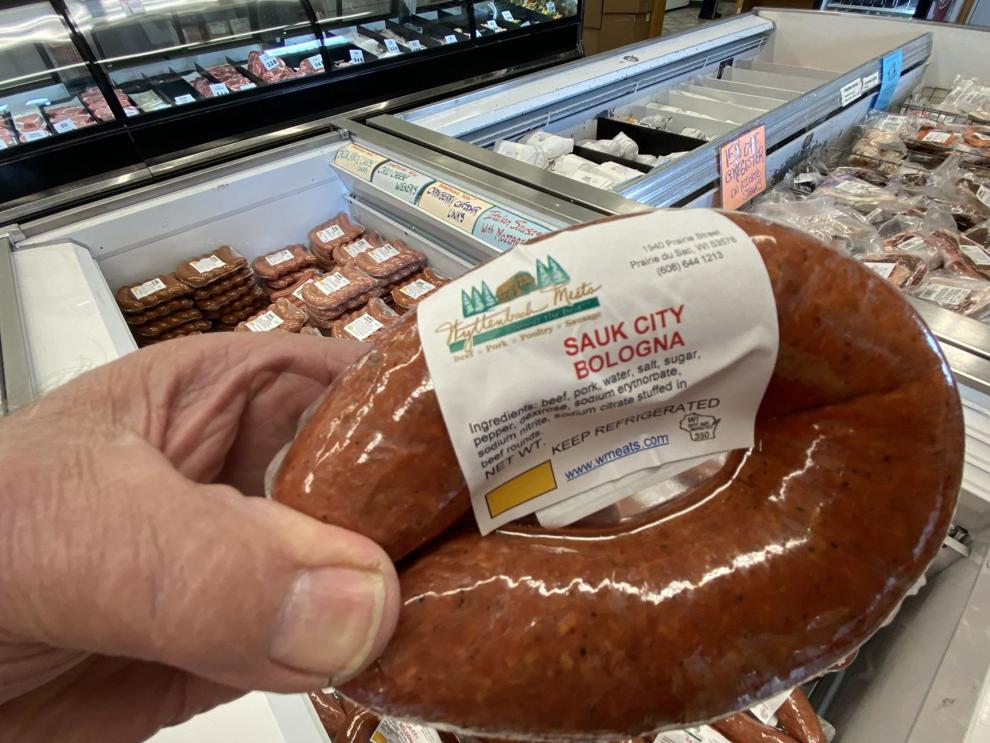 But the Wyttenbachs have been given assurances by the Prems that Sauk City Bologna will continue to be a mainstay, even though the Wyttenbach name on the business is being replaced by Prem.
"We just sell a lot of it," Fritz Wyttenbach said last week. "It's very popular."
The Wyttenbachs had their last day of business on Saturday after a 19-year run. The company's seven employees, including its award-winning sausage maker, Keith Gritt, are being retained by Prem. The business, located along Prairie Street on Prairie du Sac's growing northwest side, will reopen Monday as Prem Meats & Catering but be closed July 4-8 for updates, which will include improvements to the refrigeration system. Catering and ready-to-eat foods will also be added to the business, according to the Wyttenbachs.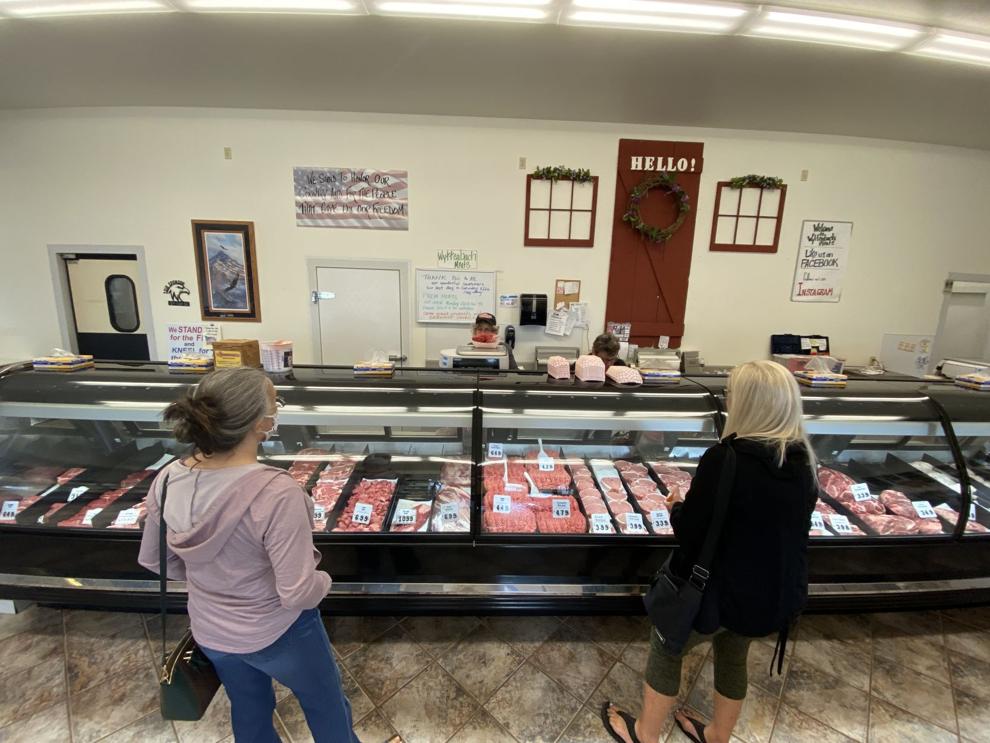 37 years' worth
Prem Meats was founded in 1984 by Bill Prem as a way to make money on the side butchering wild game, primarily deer. His sons, Marty and Terry Prem, expanded the business along Highway 14 in 2012. It now offers up a retail store, butcher shop, processes venison and has a full-service catering operation. In 2016, the Prems added Natural Harvest, a mobile slaughtering business that goes from farm to farm with a 28-foot refrigerated truck.
The addition of Wyttenbach's further expands the Prem brand while keeping much of the Wyttenbach legacy intact. Marty Prem, co-owner of Prem, said the business name will change to Prem Meats and will add numerous local cheeses, take-and-bake meals, appetizers, salads, pizzas, precooked meat and entrees, grocery items, additional seafood and frozen items, Traeger grills and smoke pellets.
"Wyttenbach's holds a high standard of quality much as we do, and we believe this acquisition will open new possibilities of clients, products and community relations," Prem said.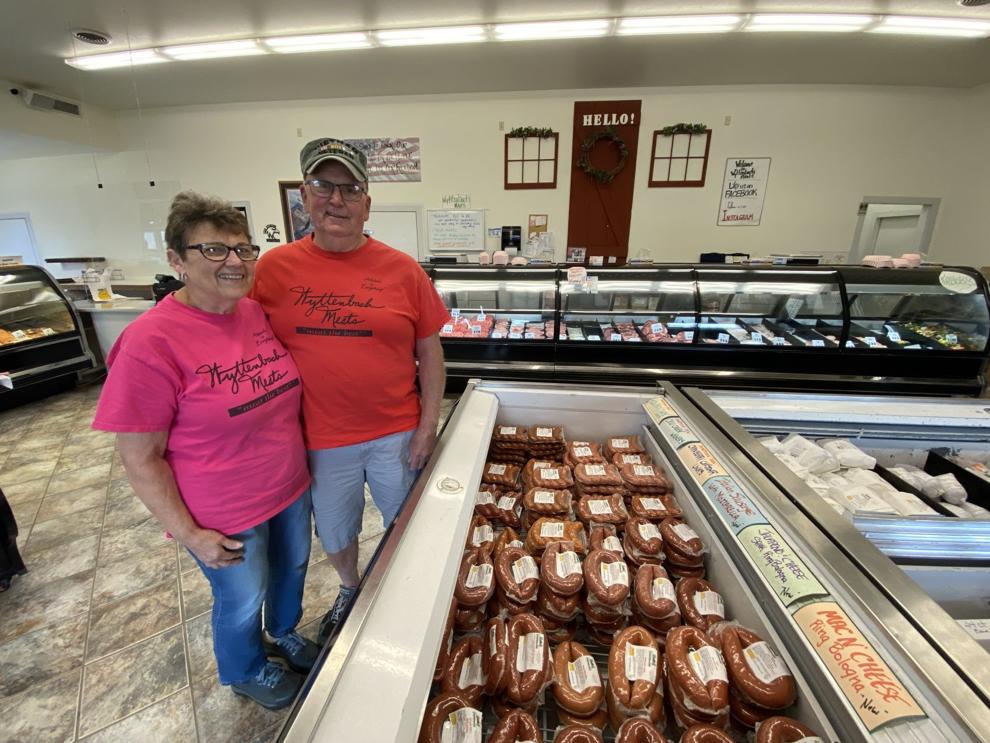 Farming roots
Wyttenbach Meats opened in 2002 after Fritz and Ginny spent years selling half and quarter sides of beef raised on their 250-acre farm two miles west of Sauk City. Their youngest son, Craig, who has a business degree in agriculture, helped write the business plan for the market, which was a way to further expand the sale of the beef raised on the farm.
The 5,400-square-foot market also offered up a wider range of products that included specialty bratwurst, summer sausage, bacon and all the usual cuts of meats including steaks, ribs, loins and chops. There was a grill inside the market for a time and a restaurant for 2½ years, but it is now leased by another party.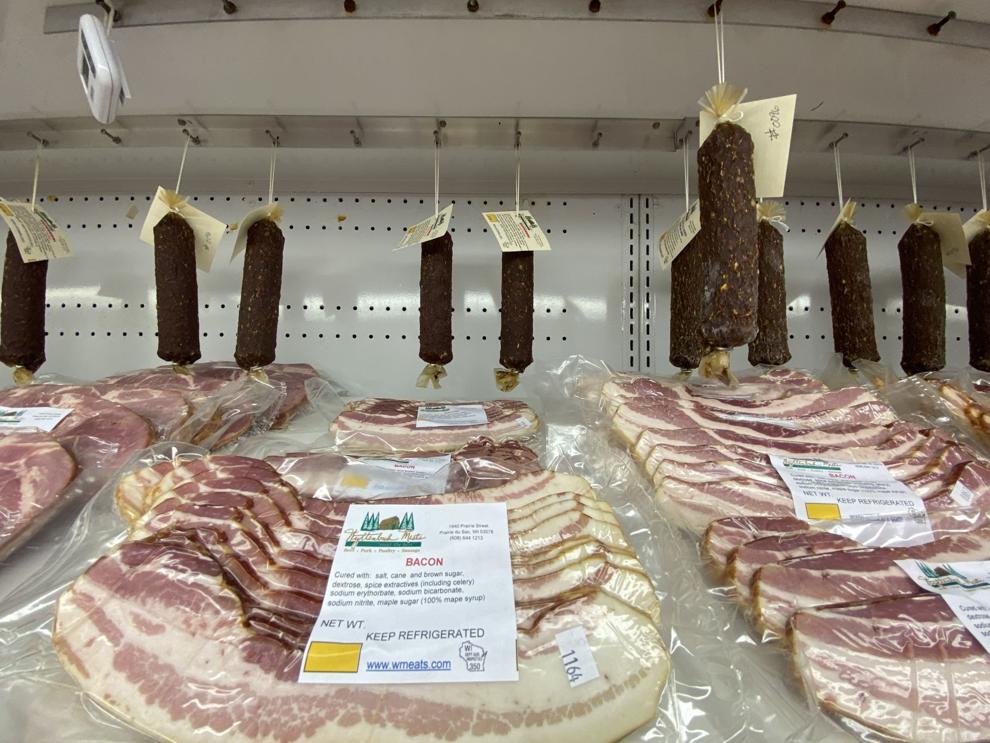 The Wyttenbachs' son, Mark, now runs the family farm and their daughter, Andrea Gavol, had done bookkeeping for the business but in recent years has run the company's social media accounts.
'Ready to retire'
The Wyttenbachs, married for 50 years in May and both graduates of Sauk Prairie High School, had spoken with the Prems in the past about buying the business, but the talks that led to the sale began in January. They had advertised for six months the sale of the business in a publication by the Wisconsin Association of Meat Processors, but had no inquiries.
"We've actually, for a couple of years, been ready to retire," said Ginny Wyttenbach, 72, a former secretary at Sauk Prairie High School. "The transition should be pretty smooth."
"Prems is really a respected business and family-owned and they do more things than we can do," said Fritz Wyttenbach, 74, one of the founders of the Wisconsin State Cow Chip Throw & Festival. "You're only as good as your employees and our employees make us look pretty good."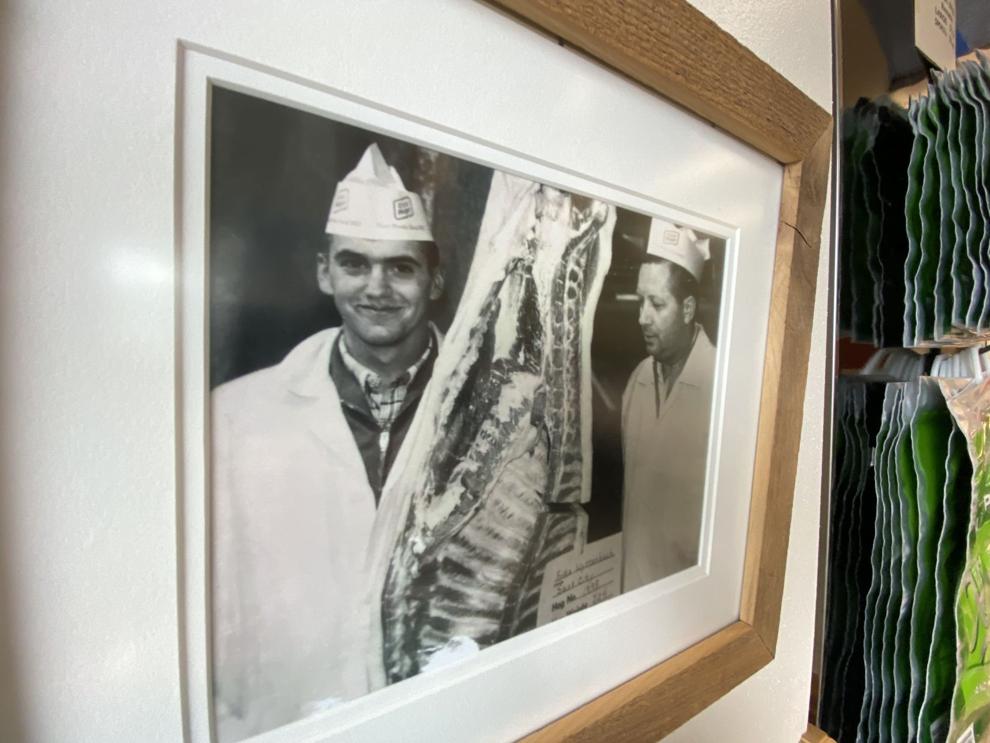 Pleasant memories
Gritt, for example, has been making sausage for 40 years and has been working for the Wyttenbachs for the past 15 years. He just received word that his kielbasa took first place in this year's Wisconsin State Fair meat products competition. His summer sausage placed second. The walls of the meat market are also filled with award plaques for blue ribbon jerky, snack sticks, flavored bacon and bone-in ham, among others.
"It's bittersweet," Gritt, 58, said of the Wyttenbachs' retirement and the sale of the business. "It's been great. We'll see what the future brings."
Joan Dahlke has worked behind the meat counter for the past three years, including in 2020, when sales were up 20% as more people stayed home instead of going out to eat during the pandemic.
"Very generous. Hardworking," Dahlke said of the Wyttenbachs. "They're willing to do whatever they can for others."
A Vietnam veteran, Fritz Wyttenbach was just named chairman of Badger Honor Flight for the 11-county region in southwestern Wisconsin. He's also building a food truck from a former mobile command center he purchased from a sheriff's department in northern Wisconsin. Fritz is hoping to have it up and running later this year, which will allow him to grill up hamburgers and stay connected to his longtime customers.
"When we started the meat market, we started from almost nothing. We had very little experience. We really depended on our employees," Fritz said. "When you run a small business, when you leave at night it doesn't leave you. It's 24/7."