Brat stands, souvenir vendors, beer gardens, beer pong and thousands of fans dressed in their best Cardinal and White, a smattering in the opposing colors of blue and white.
Regent and Monroe streets were clogged with traffic and the front yards of Breese Terrace filled with tipsy college students as the No. 12 Wisconsin Badgers opened their season against No. 19 Penn State instead of Cupcake U.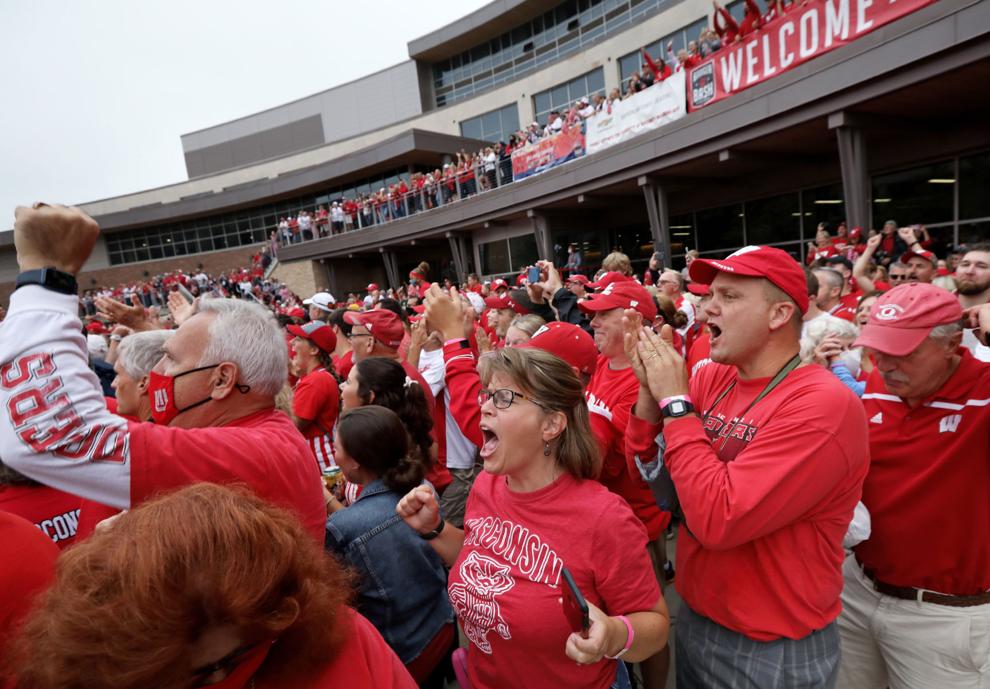 For the first time since 2019, Camp Randall and its surrounding neighborhoods felt alive. A year ago, there were no fans inside and barely any outside the stadium due to COVID-19. But vaccinations, masks and pent-up passion for all things Bucky created a bowl game-like atmosphere both outside and inside as the Nittany Lions knocked off the Badgers 16-10 in a game decided in the closing minutes.
"I've got my mask with me and I'm so excited," said Alyssa Oechsner, 21, a UW-Madison senior from Horicon, as she took in the scene on Breese Terrace just minutes before kickoff. "I've cried already once today and I'll do it again."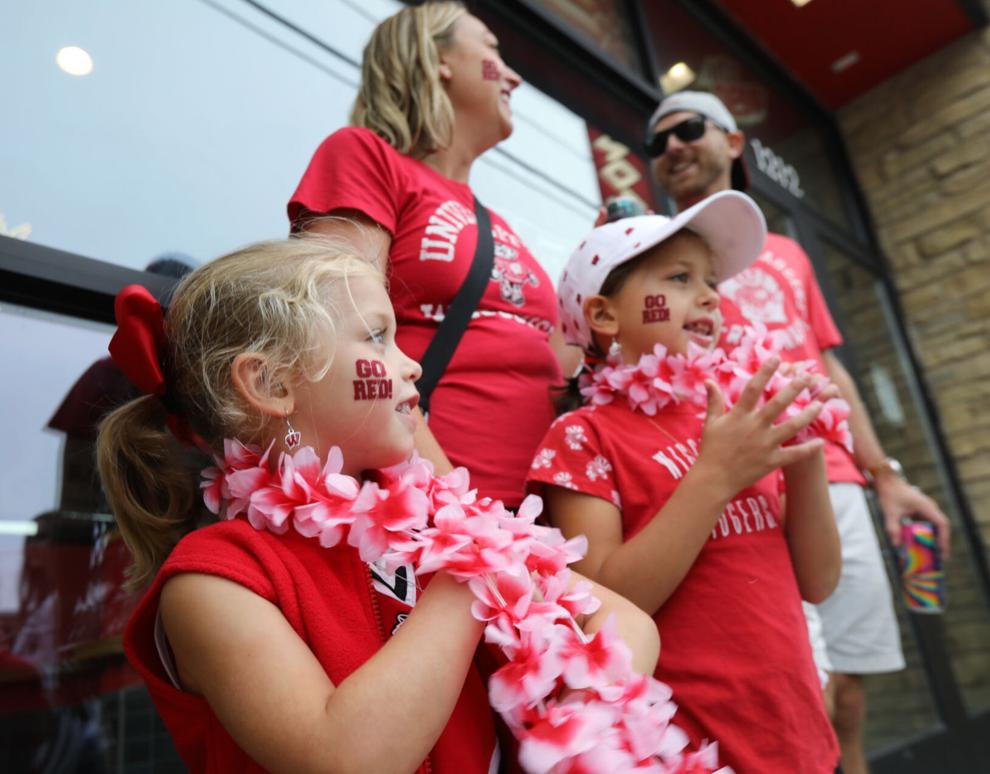 While those were tears of joy, most were giddy with excitement even as they navigated the self-check-in system at the ticket gate by scanning their ticket from a piece of paper or the QR code on their phone.
Tailgaters squeezed their SUVs, campers and other vehicles into parking lots, driveways and yards, while some set up camp in Edward Klief Park, a block south of Regent Street. That's where large parties gathered to play beer pong, bean bag toss and chow down on spreads of food splayed out on portable tables.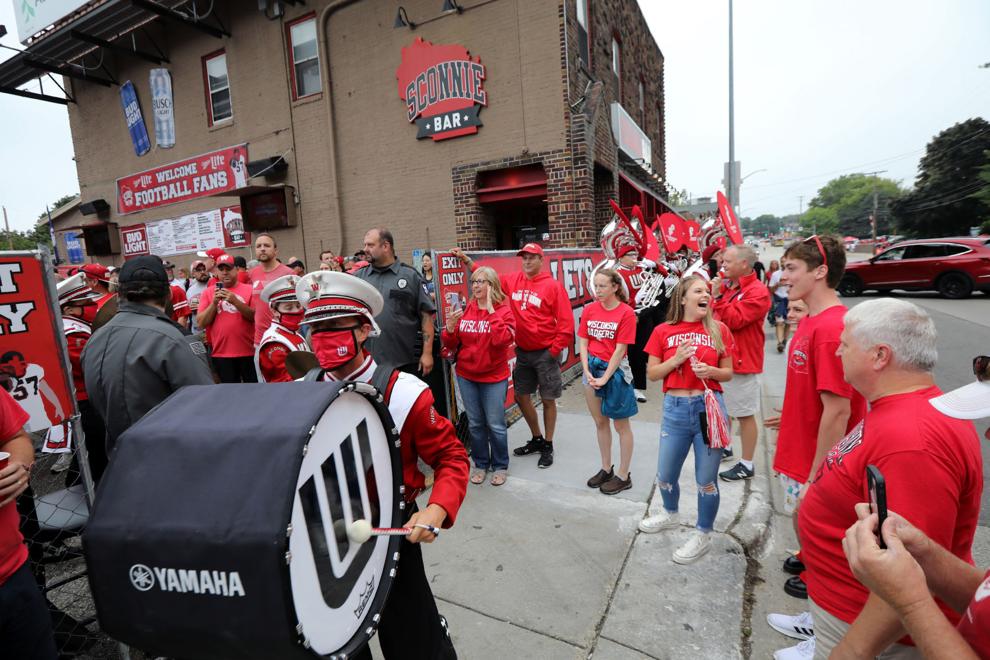 Jeff Donovan, 65, spent part of his pregame throwing a football around the park with his grandson, Connor Murray, 9, and Connor's father, Eric Murray, of Johnson Creek. Donovan is a vaccinated season ticket-holder who spent most of his life in Fond du Lac but now lives in Florida.
"I guess I can't say that I don't have any concerns, but I'm just hoping that everybody uses some common sense. And if they think they've got something, or they're coughing or sneezing, they don't come to the game," Donovan said. "I'm sort of at a point where you've got to move on with life at some point and in some fashion."
At Union South, fans crammed the outdoor plaza and the balconies to take in the UW Marching Band an hour before kickoff. Others plodded through the nearby Camp Randall arch, taking selfies and group photos under the historic structure.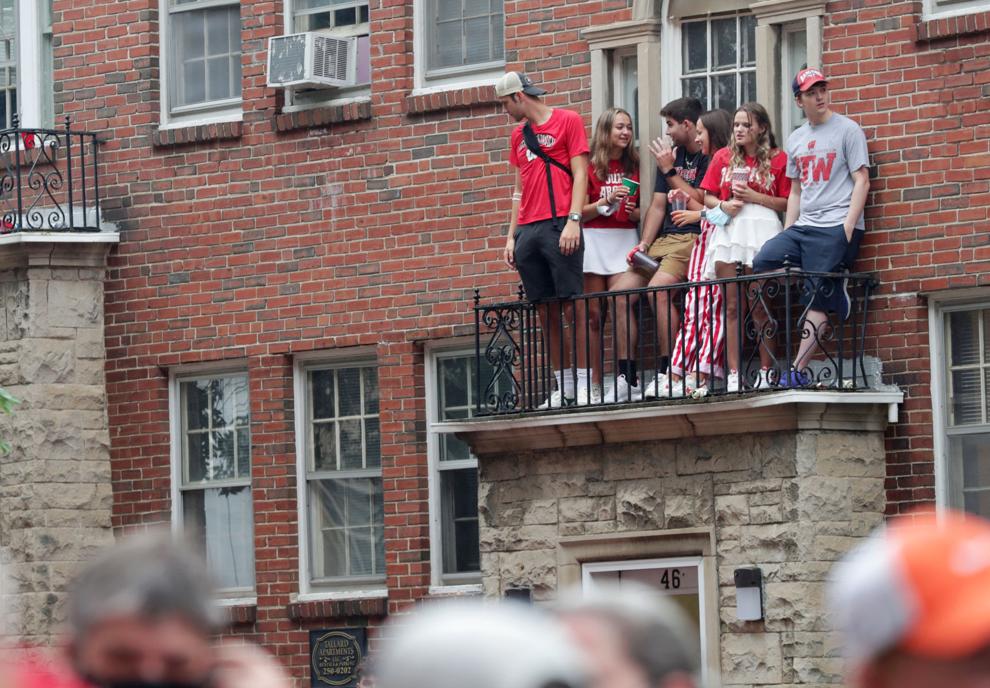 Over in Randall Court, large parties clogged the short city street that is lined with student housing.
Jake Vandynhoven, 18, a freshman from Menasha, took in his first Badgers football Saturday wearing red-and-white striped bib overhauls. Because the game is outside and he's vaccinated, Vandynhoven had few worries about his first trip into the stadium's student section.
"I've always wanted to be here my whole life and I'm finally here," said Vandynhoven. "I got vaxxed in May and I got it when I could."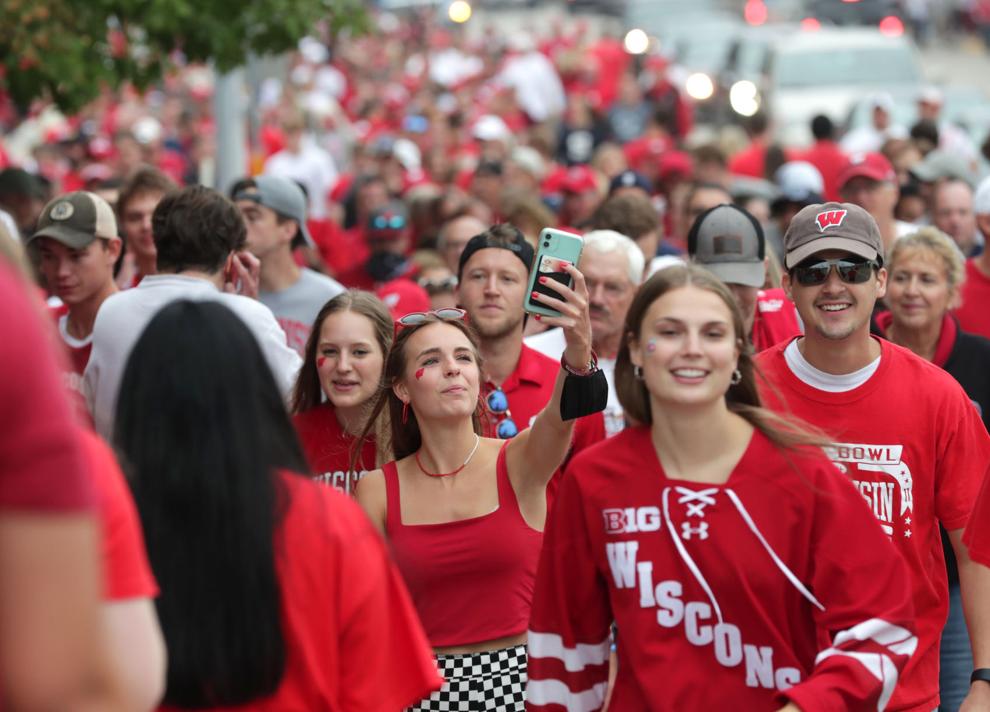 Big business
Badger football Saturdays also mean big business for hotels, restaurants and bars in the city, with each home game adding $16 million to the state's economy. Most beer gardens around Camp Randall were filled with fans prior to the game, a stark contrast to last year's opener when patrons were forced to sit at tables and not stand shoulder to shoulder. At Greenbush Bakery, more than 1,000 donuts had been sold by 7:30 a.m. and another 2,000 to 3,000 more were likely to leave the door, said employee Ben Rosinski.
"That's just about as many as we sold on National Donut Day," Rosinski said. "The only down side is I haven't had a break."
The return of fans also meant much needed revenue for local nonprofits who operate food stands around the stadium.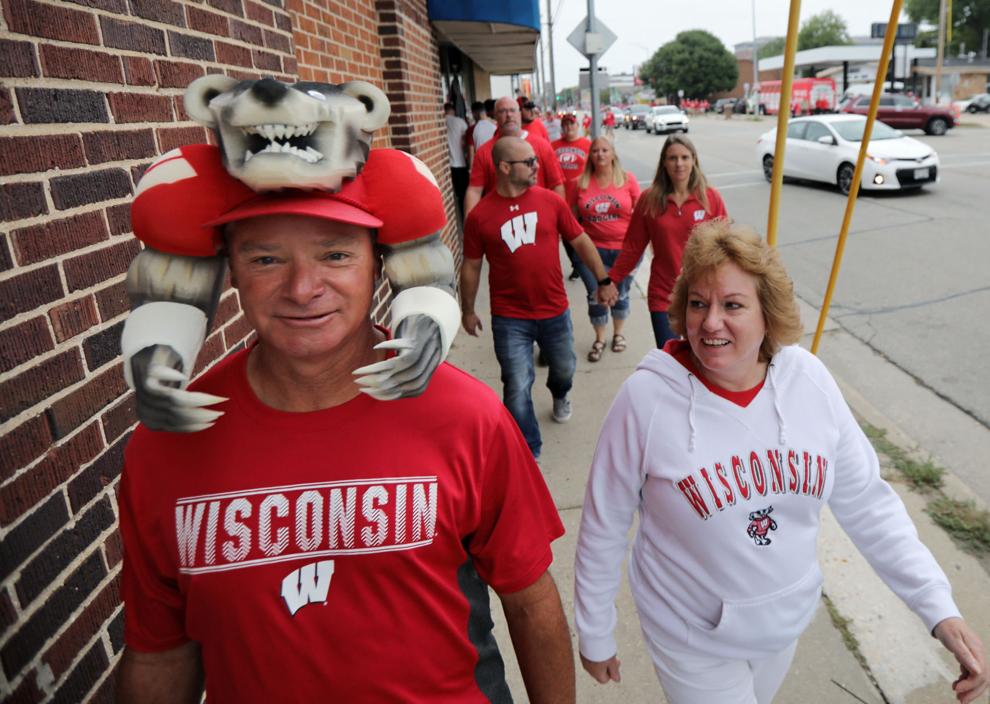 The Madison East Kiwanis Club has had a stand at the corner of Regent Street and Breese Terrace since the mid-1960s. That's when a hot dog was 35 cents. On Saturday, the organization sold about 1,000 brats and hot dogs for $5 and $4 each, respectively.
"We were not expecting that many, but it's a good day," said Gaston Razafy, the club's president.
At the corner of Regent and Randall streets, RISE, a nonprofit created by the 2017 merger of Community Partnerships and the Center for Families, has been firing up its grills for over 35 years.
With no fans allowed in the stadium last season, RISE didn't have a stand and lost about $30,000 in revenue. Its programs are focused on preventing child abuse, tackling mental health issues and providing early childhood services.
"It was a significant hit," said Gary Praznik, 68, who has been with the organization for over 30 years. "It means a lot for the community to have this back."