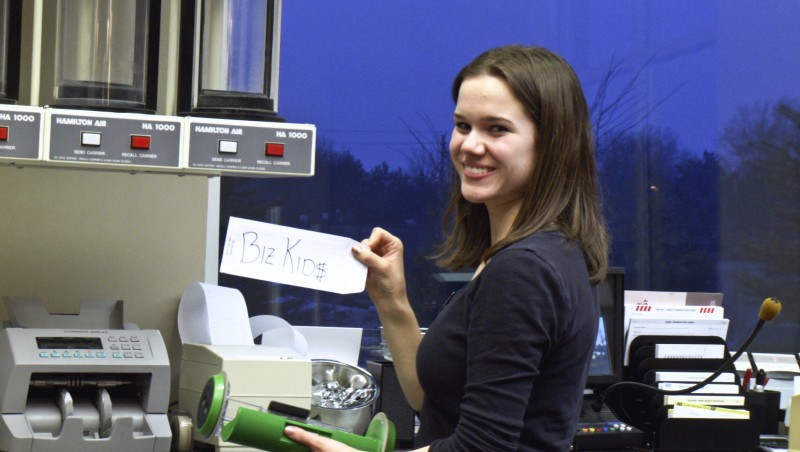 When Hannah McMunn was 13, she had $100 she had earned helping at her parents' restaurant and debated what to do with it.
"I thought, 'What am I going to do with $100, buy candy?'" McMunn said.
Instead, she did what few youngsters her age would do: She combined it with some babysitting money and opened a Roth IRA.
That kind of approach to saving inspired McMunn, now 16 and a junior at Verona Area High School, to start a website to help young people learn about retirement accounts. It also caught the eye of TV producers; McMunn will be featured Monday on an episode of the public television show "Biz Kid$."
She has more expenses than candy now, such as a car, gas and clothes, but still tries to put away $50 per month, from her job at Park Bank in Fitchburg, toward her retirement fund.
A child can open a Roth IRA, the caveat being it must be earned income. It takes $500 to open an account, but a parent or guardian is the custodian of the account until the child turns 18.
McMunn learned about retirement savings from her grandfather, C. Edward Wall, who lives in Michigan and is retired. Her grandfather is concerned about the future of Social Security and other things that could impact the financial security of his grandchildren's generation.
"He gave my brother and I an exercise about compound interest," she said. "I didn't understand it at first, then I thought, 'Oh, this is what it means.'"
The website, www.irakids.com, was her grandfather's idea, and it includes resources on saving for retirement and college, along with information for parents and guardians.
McMunn is saving for college, too, and hopes to continue to save for retirement.
"I did think, 'Should I really be putting money toward retirement?'" she said. "But it's only $50 a month. You skip going out to Noodles once, you skip going to the movies once and there's $20 right there."
A television crew from Chicago came to McMunn's home and job to tape her portion of "Biz Kid$." The half-hour show teaches kids about money and business.
McMunn has inspired at least one friend to open a retirement account and hopes the show inspires more.
"To be spreading the word to my generation is really cool," she said.