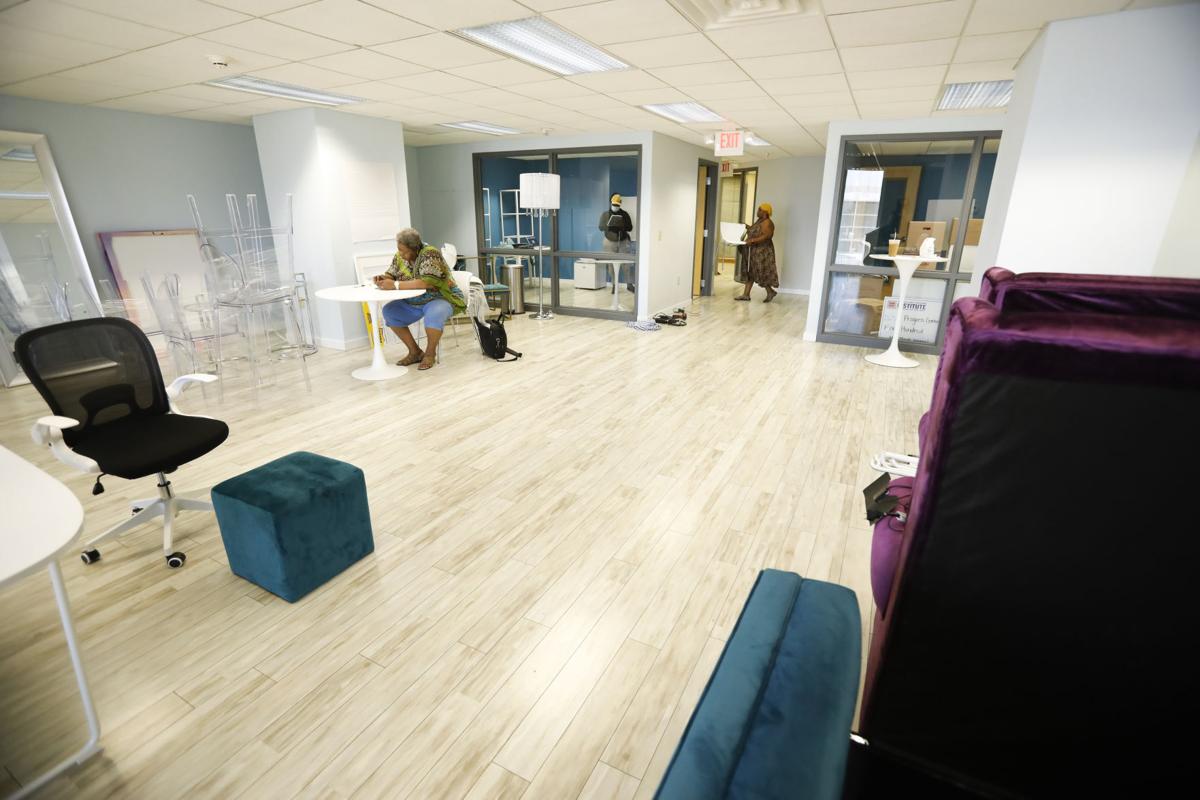 Madison announced in May that the nonprofit would be leaving the space it's called home since its launch in 2018, but kept the new location under wraps until after the movers finished unloading boxes on Wednesday.
The new spot, on the seventh floor of 30 W. Mifflin, above the Wisconsin Veterans Museum, is familiar territory for Madison. It was the first official site of co-working community 100State, where she rented space while preparing to launch the Black Women's Leadership Conference, prior to founding the Progress Center.
"It almost feels like a full circle moment," Madison said.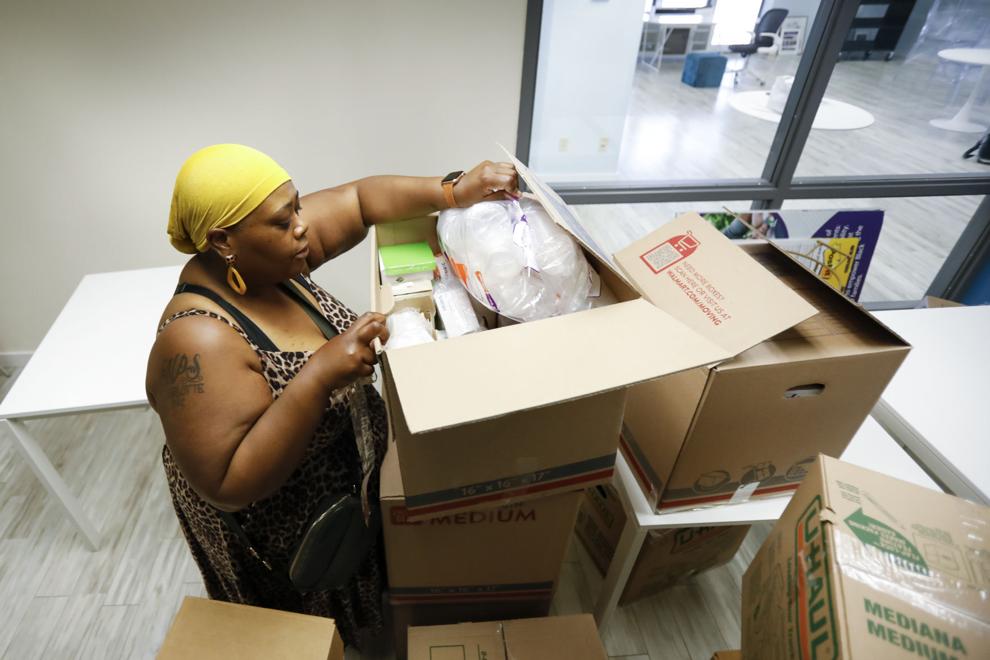 When she was first planning for the Progress Center, she hoped to find a place downtown, but the rents she saw at the time seemed steep for a startup nonprofit. So she picked an office in Fitchburg, complete with a patio, birds and chipmunks. 
But with her lease set to end this month, Madison began looking for downtown options, and when she found a space nearly twice the size for only about $250 more each month, she seized the chance. 
In an interview from the new office, she said being downtown will help the Progress Center form partnerships with local businesses and would put the Center closer to many current clients, including those who work for or attend the University of Wisconsin-Madison. At more than 1,400 square feet, the new spot also provides the space needed for the leadership, entrepreneurship and financial health classes Madison plans to offer a few times each week starting in fall.
But the move is about more than logistics. Just as she first founded the organization to provide a Black-owned co-working and support center where Black women felt a sense of ownership — a place where they don't have to ask permission to use a table and don't fear being asked to leave if their babies cry — she's excited to help Black women claim their place at the city's center. 
Despite having worked on Capitol Square before, Madison said she's often felt uncomfortable venturing out downtown when she wasn't in a group. Now, she hopes, the Progress Center will draw groups of Black women who can enjoy the area together and "lean on each other."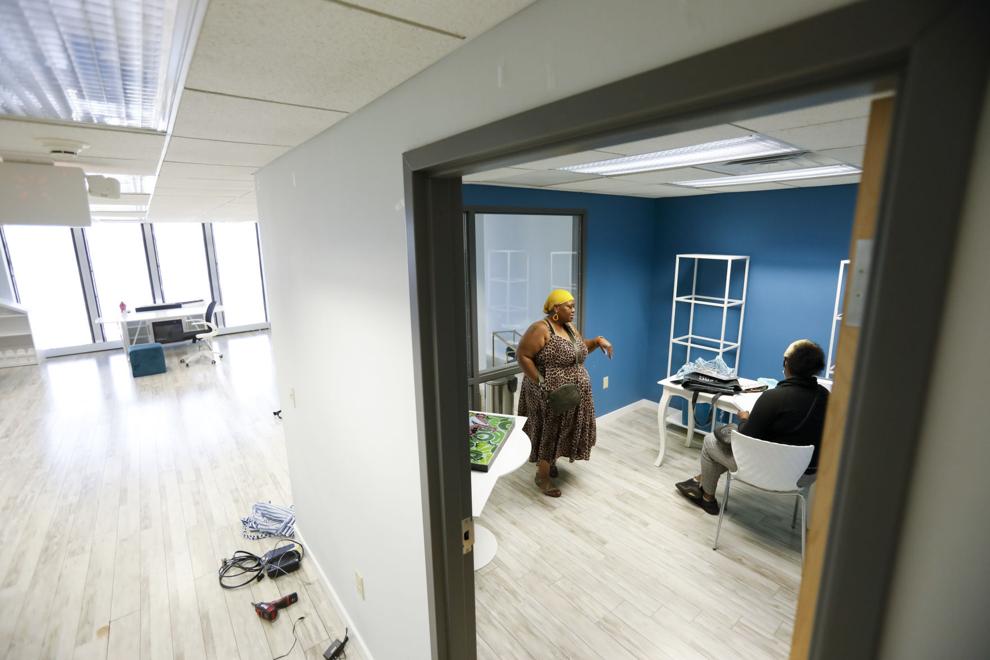 "This is our city too," Madison said. "A lot of Black folks don't really hang out down here unless we're going to a club or maybe the comedy club on State Street, but we pay taxes and we deserve to have a downtown that feeds our interests as well."
She's not the only one claiming space for Black Madisonians downtown. Throughout last summer, activists took over downtown streets and the Capitol Square to call for justice following the murder of George Floyd at the hands of Minneapolis police. And in April, the Boys and Girls Club of Dane County opened a hub across the street from the Capitol, at 1 and 3 N. Pinckney St.
"It's just really important," Madison said. Already the chair of the city's Economic Development Committee, she recently joined advocacy group Downtown Madison Inc. and plans to participate in its committee on downtown inclusiveness.
"We should really think about, 'How are we part of the downtown?' That's why we wanted to be down here initially, because I just don't see myself down here. And now I think I'm in a different position where we can use our voice and influence to ensure that we see ourselves down here," she said, adding that Madisonians just might start seeing people learning to step dance at the top of State Street this summer. 
The new office will get a makeover from Kourtney Stevens and Carl Howell of Milwaukee's Let's Talk Design, who also designed the Fitchburg office. She plans to unveil the redesigned space at a grand opening in late July.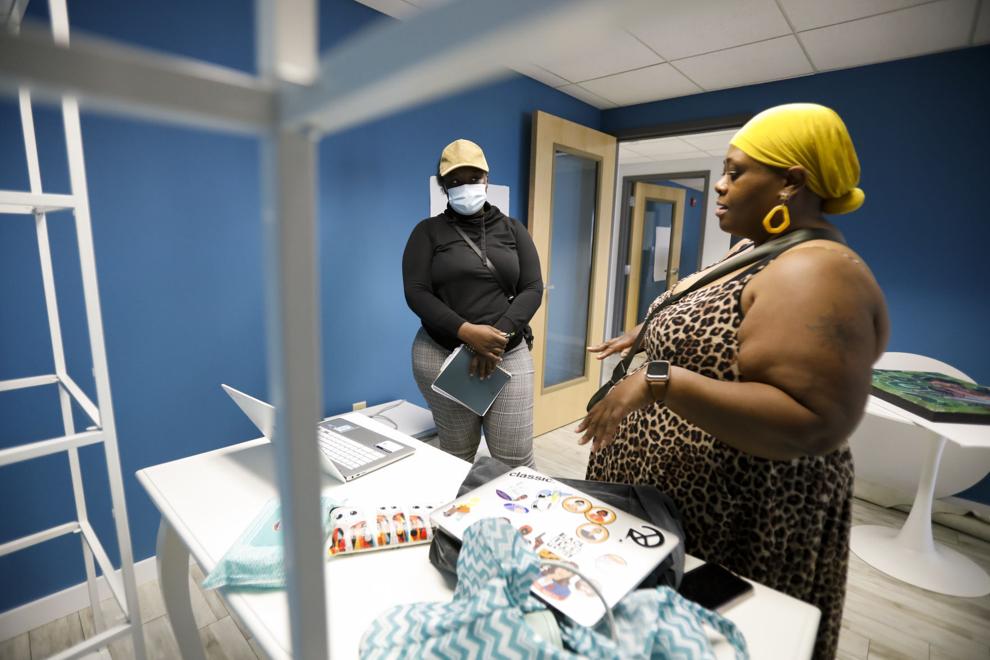 "Just like in Fitchburg, I want women to walk in here and see themselves represented and feel like they belong here," Madison said.
She's signed a two-year lease with the option to renew for a third year, noting that she's still hoping that the Progress Center will eventually own its own home. The pandemic hit Wisconsin last year just as she was beginning to plan for that possibility. 
"I didn't feel right about still launching a capital campaign to purchase or build out a physical building when I know so many people are having a hard time paying their rent and their bills," Madison said.
Share your opinion on this topic by sending a letter to the editor to tctvoice@madison.com. Include your full name, hometown and phone number. Your name and town will be published. The phone number is for verification purposes only. Please keep your letter to 250 words or less.