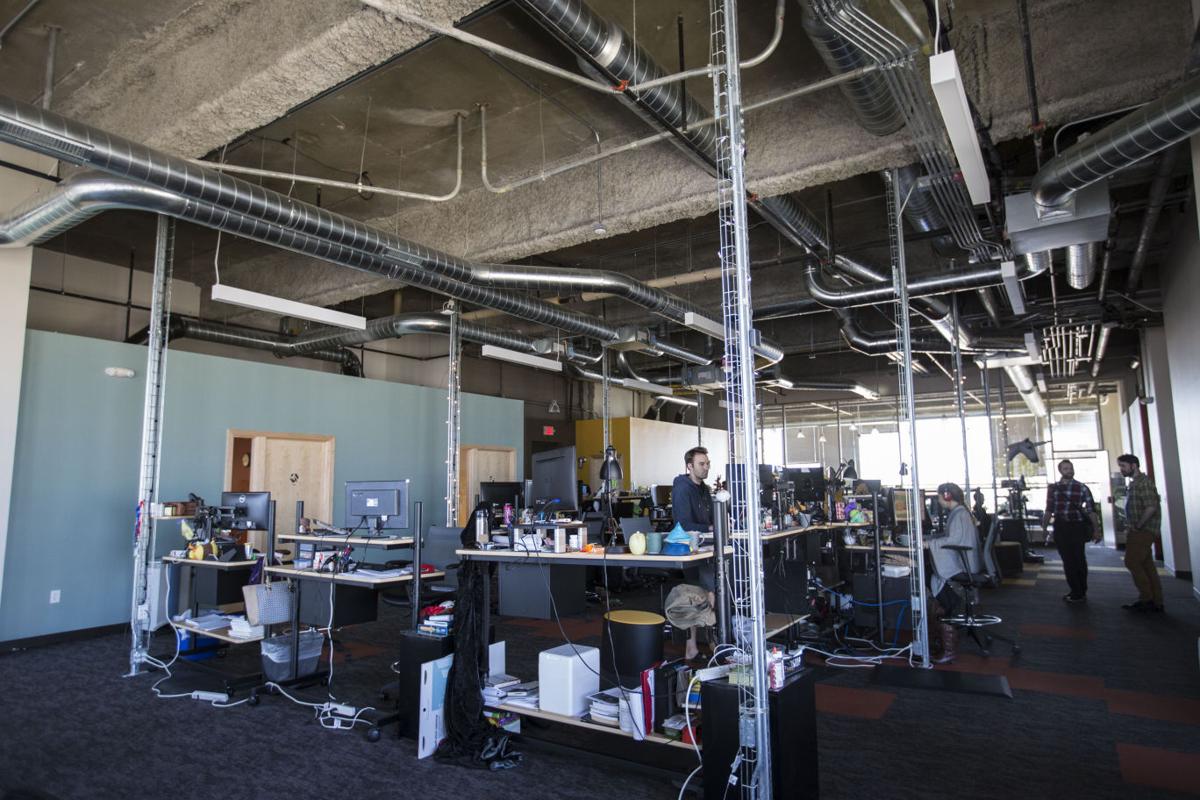 Video games often ask you to occupy two different worlds at once. In a game like Call of Duty, in one sense, you're a gun-toting bionic super-soldier. In another sense, you're also just the same old you, slumped on a couch and whiling away the afternoon.
"You are obviously a person, and you have your controller, and you're staring at the screen," said Dan Norton, the co-founder and chief creative officer of the Madison-based studio Filament Games. "But the game is asking you to be someone else. And you understand that as the player, you are someone else, and you have questions about what it means to be this person."
That weird dynamic between in-game and real-life identities,  said Norton, is a huge reason that video games are actually valuable tools — not just for play, but for learning. Creating games that make use of that "merged identity" to impart skills and knowledge to children and adults alike is an art that Norton and the team at Filament have been working to perfect for the last 10 years.
Consider "Do I Have a Right?" a 2010 game from Filament that strives to teach children about the Bill of Rights. Players take on the role of a lawyer running a law firm. They greet new clients, hear complaints, let people know whether or not their complaint reflects a breach of their constitutional rights, and refer them to attorneys who can best handle their case.
"It's a very simple game," said Norton. "But your identity in the game is, you're someone who uses your knowledge of rights to help people — and as you help people by understanding their rights, you get more lawyers, your law firm gets bigger, and you're more and more empowered in that identity."
"Do I Have a Right?" is just one of well over a hundred learning-oriented games that the artists, coders, designers and engineers who work at Filament have put together for K-12 classrooms, universities, museums, workplaces and living rooms across the country. From zipping together amino acids to form protein strands to detecting impending disasters through tracking weather patterns, the games span a diverse array of topics and activities. All share a similar goal: to help people learn in ways that are engaging, fun, multifaceted and, above all, effective.
The science of learning games
The idea that video games are effective learning tools — at least, when deployed effectively and in the right contexts — is supported by a growing body of research. Research has shown that games can boost interest in and understanding of different topic areas, and can motivate students to further engage with a subject area idea — play a game about germs, and there's a chance you'll want to check out the Wikipedia page on diplococcus afterward.
Games scholars point out that there are some fairly obvious reasons why games are effective vehicles for transferring skills and knowledge. They're ridiculously engaging, for one thing. They also have a knack for laying out rules (think about the tutorials that many games have in their opening levels) and on top of that, they constantly assess a player's burgeoning skillsets in different ways — boss fights, mini-games or quests.
Filament itself has made a business of taking those qualities and maximizing their potential by using different learning structures — models that it claims can make the difference between a bad learning game and a good one.
For example, there are games that harness the power of merged identity, such as in "Do I Have a Right?" According to Norton, those kinds of games are especially effective when the goal is to teach players about a certain type of profession or job.
There are also games that emphasize systems — sets of rules in a given environment that players need to master in order to excel. Games like that can help players better understand the variables at play in real-world systems like markets or ecology.
Then there's an ingredient found in almost all games: the simple act of doing things.
"Even in a game like Monopoly — you move spaces, you buy properties, you pay fines. The game is populated by verbs," said Norton.
Norton said that when those verbs are crafted in the right way, they can be a powerful learning tool. In one popular Filament game called "Crazy Plant Shop," players try to breed new strains of bizarre plant life by putting different genetic inputs into a Punnett square and seeing what they create. Through those actions, the player develops a grasp on what it takes to express certain traits in the plants they grow.
Norton does note that games aren't always the right tool for a learning environment. When it comes to things like rote memorization, flashcards still reign supreme. Plus, if the goal is strictly to prepare students for a multiple-choice test of sorts, things could get dicey — the skills people pick up in video games may not transfer very well to a standardized test.
"Usually, the things that you know that are really worth knowing get expressed in ways that are way more interesting than taking a test," he said.
"Learning games that don't suck"
It's no coincidence that a major learning games developer like Filament Games is located in Madison — the city is actually something of a hub in the world of learning games. It was in Madison that a linguistics professor name James Paul Gee published a book, "What Video Games Have to Teach Us About Learning and Literacy" in 2003 that sparked a resurgence of interest in games as learning. After the book's success, Gee founded what came to be known as Games+Learning+Society — a Madison institution that exclusively focused on the development and research of learning games.
It was through GLS and the Academic Advanced Distributed Learning Co-Laboratory — a University of Wisconsin online learning research group — that Norton, a young developer and designer, ended up meeting the computer scientists Dan White and Alex Stone. And it was thanks to their exposure to the growing body of learning games scholarship that the three decided to start a for-profit gaming company.
"Everybody was talking about what sort of great things could be made, but no one was making those things," said Norton. "And we were like, 'Oh, I bet we could.'"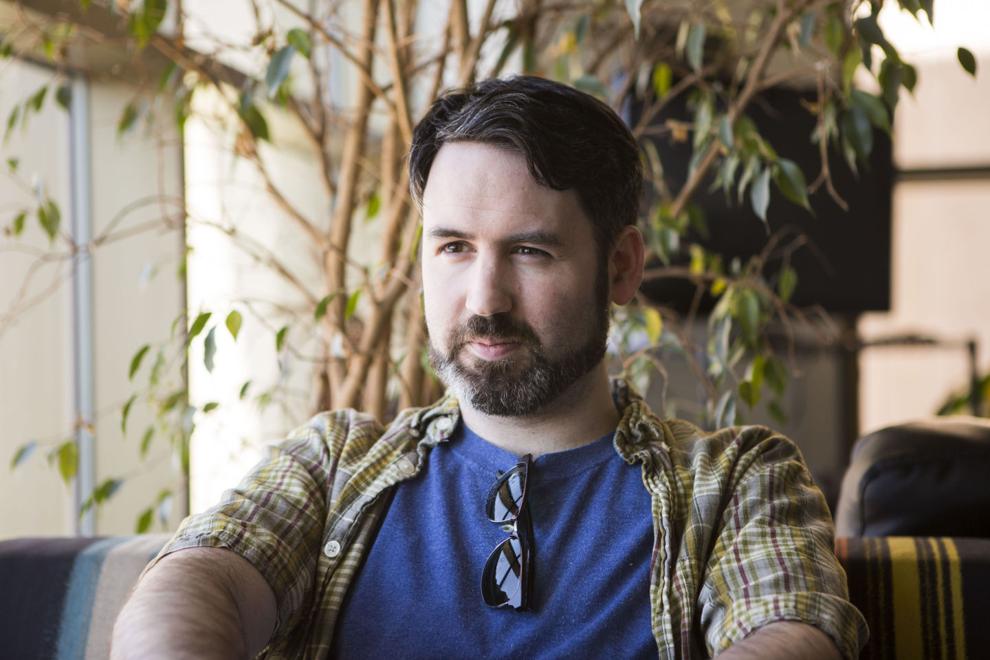 To be fair, it was not as though learning games were something new — "Where in the World is Carmen Sandiego," "Oregon Trail," and "Zoombinis" had transcended the classroom and had entered the realm of popular culture years before. However, as video games and digital technology had become increasingly common, the market was getting increasingly saturated by "edutainment" products. Many observers saw those games as blatant attempts to capitalize on a market without giving thought to actual cognitive or behavioral impacts.
Hence Filament's unofficial slogan at the time: "Learning Games That Don't Suck."
Gee was there for Filament's beginnings — in fact, White had been one of his graduate students. From the beginning, Gee knew they had the potential to do something special.
"They were very savvy kids," he said. "They caught on at the very beginning."
Since those early days, Filament Games has grown considerably. It occupies part of a top floor at the AT&T Building in downtown Madison. Forty employees work at mobile desks in a spacious, carpeted workspace that features sweeping views of Lake Mendota.
The company works at a rapid clip — it produces about 20 different games a year. And while the company doesn't disclose its sales figures, it says its revenue has been growing year by year. All in all, the company is generally considered one of the most biggest commercial developers in the learning games landscape.
According to Gee, the success is pretty remarkable. Most learning game developers aren't able to come anywhere close.
"When they hit about 30 employees, they go broke," he said. "With 30 people, you have a large budget. It's very difficult."
The Filament team did what others couldn't.
"They learned how to write grants, learned how to do the gimmicks," said Gee. "It's an amazing story."
A large factor in the company's success has been the key partnerships that it has developed with groups like iCivics, a nonprofit that former Supreme Court Justice Sandra Day O'Connor founded to promote civics education, and the JASON Project, a science education group. Many of the 107 games the company has produced have been for partner organization.
On top of that, the company has also successfully been introducing its own games directly to classrooms around the country by selling to schools, districts and teachers.
Norton said that even though the company has been growing, finding channels of revenue has been an incredible challenge.
"It's easy for us to make the arguments about impact," he said. "It's harder for us to make the argument about the vibrant marketplace where there's a lot of money to be made."
Part of the reason is that introducing the games into classrooms presents some unique challenges. For one thing, it involves a lot more outreach than in other video game markets — the Filament team spends a lot of time visiting schools, talking to teachers and administrators espousing the virtues of its learning games. It's a sell can be especially tough given the ubiquity of free learning games on the market.
On top of that, the competition isn't anything to sniff at. Microsoft has entered the learning games market, and recently, it announced that it would release an educational version of Minecraft, a gaming franchise that's one of the best-selling of all time and that's especially popular among children. Plus, there are other smaller studios like the New York-based company BrainPOP.
But challenges aside, there's still a lot going on in the realm of learning games to be excited about. Educational institutions are spending more and more on classroom tech. One consulting firm has predicted that by 2018, we'll be spending $19 billion a year on educational information technology — a promising trend for learning games development.
Plus, Norton says he's particularly excited about virtual reality. The technology, he said, presents a new frontier of innovation.
"We're at this awesome spot right now where this technology is ahead of the design. We've got these tools, and we don't know the best things to do with it yet," he said.
Norton said the team at Filament have been tinkering around with VR platforms, and the first projects using the new medium are soon to come.