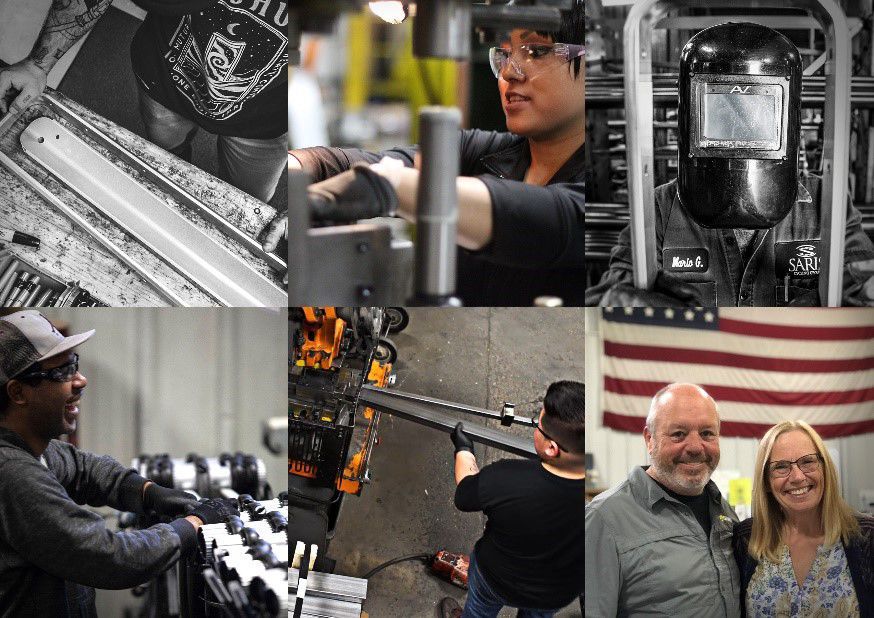 This summer my wife, Sara, and I celebrated 30 years since we bought a small, family owned bike rack company, Graber. Our goal was to make products and create good jobs right here in Wisconsin. We transformed an old farmhouse and chicken coop and joined our names (Sara and Chris) to create Saris.
Our goal early on was to create and innovate, while shipping best-in-class products globally, rather than shipping jobs overseas. It's these people who are the cornerstone of Saris, the innovators and cultivators of culture. I like to think of our business as being more like a tribe where everyone is mindful in their daily interactions.
Today our product lineup ranges from bike racks for your car, including the iconic Bones trunk rack we've been shipping for decades, to bicycle infrastructure, the framework by which people can participate in and experience the joy of riding a bike.
For over 20 years our indoor bike trainer category has gone from producing the best-selling Fluid2 bike trainer to introducing the world's first magnetic trainer. Then, we ushered in smart technology which allowed riders to be in full control of their indoor training experience and let them join in virtual rides. Now we're introducing an unparalleled way to train and move indoors.
When you think of riding a stationary bike or trainer, chances are "movement" doesn't come to mind. Sure, you might get out of the saddle, rock left and right, but the bike stays still and doesn't respond to your efforts. The "stationary" part of indoor riding has long been necessary to safely ride a bicycle indoors. The bike locks into the trainer, the athlete to the bike, and the trainer is constructed to withstand – and not budge – with even the hardest efforts. The result is a ride that's more uncomfortable than it would have been outdoors, and in the end, doesn't feel much like a "ride" at all.
The solution is Nfinity, a trail blazing technology that adds multi-axis movement to stationary cycling. We found side-to-side movement wasn't enough and added multiple planes and axes of movement, including fore/aft, to create a more natural training experience. This fall, Saris Nfinity Technology will debut in the MP1 Nfinity trainer platform.
At Saris, we are committed to spreading the joy of biking now and into the future because we believe a world with more bikes includes happier, healthier people, living more sustainably.
It also means more business for the state of Wisconsin. The annual economic impact of cycling in Wisconsin is $2.5 billion and each year, with road and mountain biking supporting 13,505 in-state jobs. We know our work to push boundaries, re-imagine products, and eliminate barriers creates a more bike-able world. We encourage you to join us, to "Know No Bounds," and simply enjoy the ride.