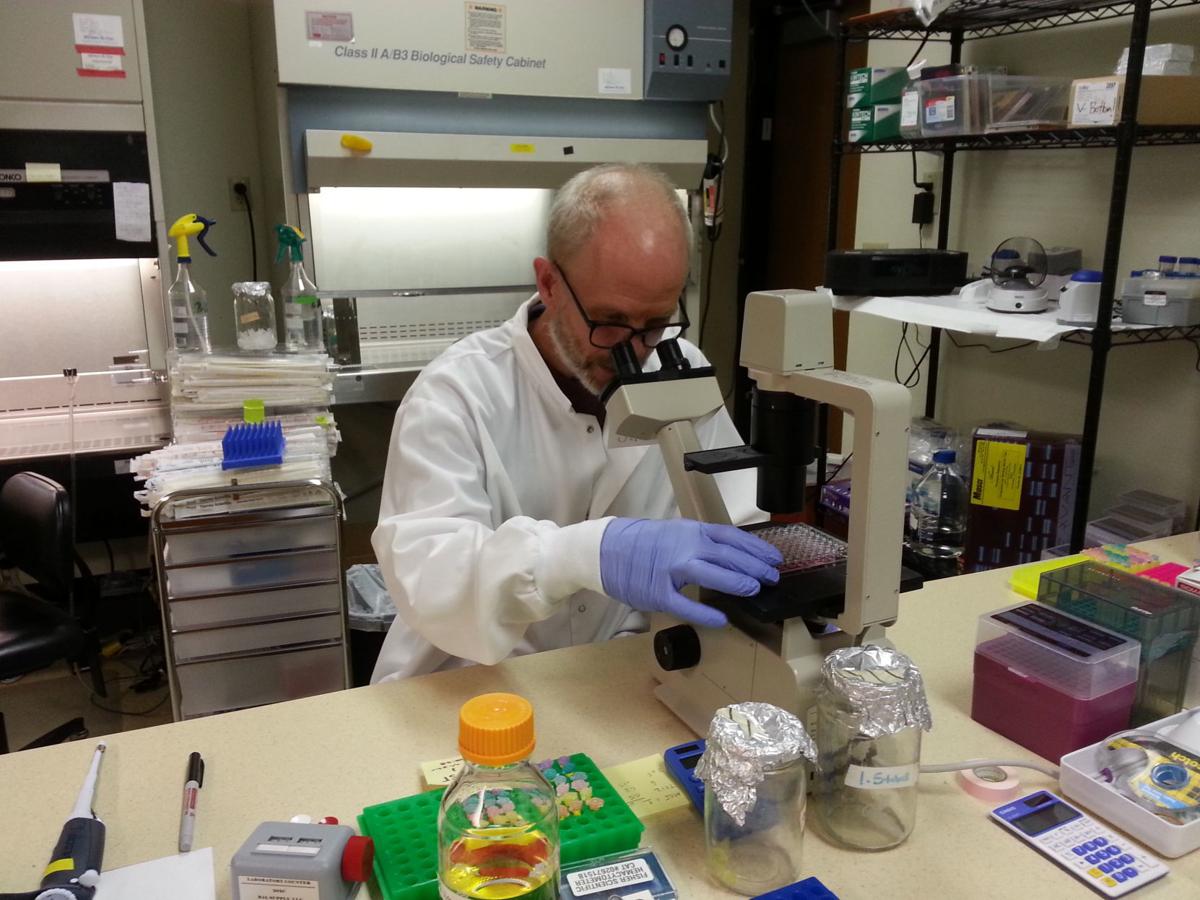 A Madison company that's working on a universal influenza vaccine has started a clinical trial using its vaccine to protect against a flu strain that doesn't match up.
FluGen says the first subject has received a dose of its M2SR vaccine, also known as RedeeFlu, in a study being conducted in Belgium.
The vaccine uses a flu strain that was in vaccines marketed during the 2008-2010 influenza seasons. People in the study will then be exposed to a flu virus tied to outbreaks of the disease in 2015.
"It's a study that, to our knowledge, has never been done before. We're excited to see how the vaccine performs," FluGen CEO Paul Radspinner said.
FluGen plans to test 96 people over the summer months and initial results could be available by the end of the year, Radspinner said.
An early study conducted in Kansas City in 2016, also involving 96 people, found the vaccine to be safe and "generally well tolerated with no serious adverse reactions" and produced a robust immune response, Radspinner said. "The results gave us confidence to move into this study."
In the current trial, half of the subjects will get the vaccine and half will receive a placebo before they all get a spray of the 2015 virus in their noses. Researchers will track them for four months to see if they come down with flu.
If it protects them from the illness, it will be "the first step toward a universal vaccine," Radspinner said. The next step in developing the M2SR vaccine "will depend on how it performs," he said.
One of the big challenges in preventing flu outbreaks is matching the annual vaccine to whatever strains are circulating, said Robert Belshe, chairman of FluGen's clinical advisory board and emeritus professor of infectious diseases at Saint Louis University.
"M2SR has the potential to solve one of the greatest problems for prevention of influenza, selecting the exactly right strain to put in the vaccine," Belshe said.
The study is funded by a $14.4 million grant from the U.S. Defense Department.
FluGen, whose vaccine is based on research from the laboratory of UW-Madison professor of virology Yoshihiro Kawaoka, has raised $27 million from investors and $27 million in grants since it was founded in 2007, Radspinner said.
The company has 12 employees in Madison and three remote employees.
Radspinner said if all goes well and federal regulators eventually approve the product, FluGen's vaccine could be on the market in the mid-2020s.