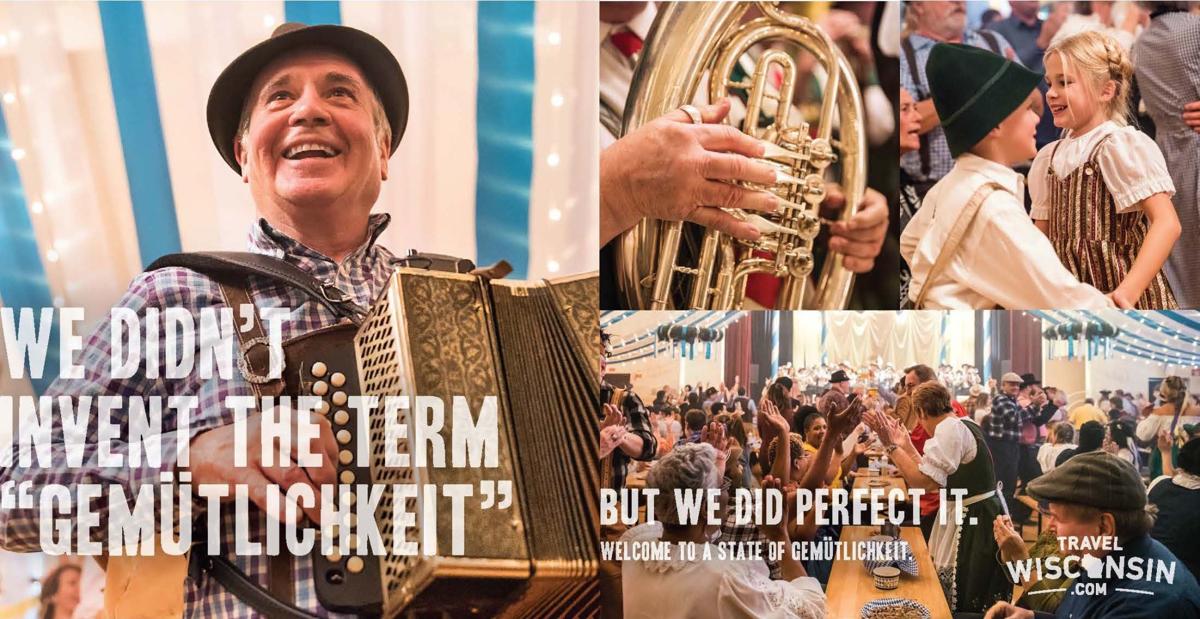 The state's German heritage and a heralded Paralympian who played wheelchair basketball at UW-Whitewater are part of two new commercials launching this spring to promote the state's tourism industry.
The Wisconsin Department of Tourism unveiled its new ad campaign Monday on the opening day of the Governors Conference on Tourism in Appleton. The spots continue an advertising theme that for the past few years has focused on promoting fun in Wisconsin.
The first ad, scheduled to begin airing this month, features Matt Scott, a four-time Paralympian who won a bronze and a gold medal during the London and Rio games, respectively, and who has appeared in Nike commercials. The spot includes images of Scott touring Madison, with stops at Memorial Union Terrace and Eno Vino, a bar and restaurant on the upper floors of the AC Hotel at East Washington Avenue and North Webster Street.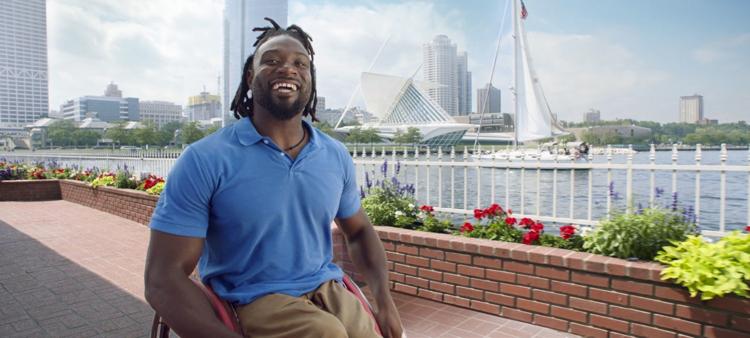 The other spot celebrates Gemütlichkeit, a German term that conveys warmth, cordiality, comfortable friendliness and congeniality. The term is popular, especially in the fall with German festivals around the state, including Gemütlichkeit Days in Jefferson. The spot is designed to capture the sense of "camaraderie and fun travelers can have" when visiting the state, according to Stephanie Klett, the state's tourism director.
"Focusing our advertising efforts on what Wisconsin is best known for — fun — has proven to be a winning strategy," Klett said in a news release.
The Gemütlichkeit ad will begin running in May. Both ads are part of the state's summer tourism campaign that also includes radio spots, print ads, digital and social media, and public relations. The spots will run in Midwestern markets including Chicago, the Twin Cities, St. Louis and Milwaukee.
Tourism is one of the state's leading industries. In 2016, tourism spending in Wisconsin grew for the seventh straight year as direct visitor spending statewide grew 3.3 percent to $12.3 billion, while the number of visitors rose 2.3 percent to nearly 108 million people, according to the results of an annual study commissioned by the state. Economic impact figures for 2017 are scheduled to be released in May.