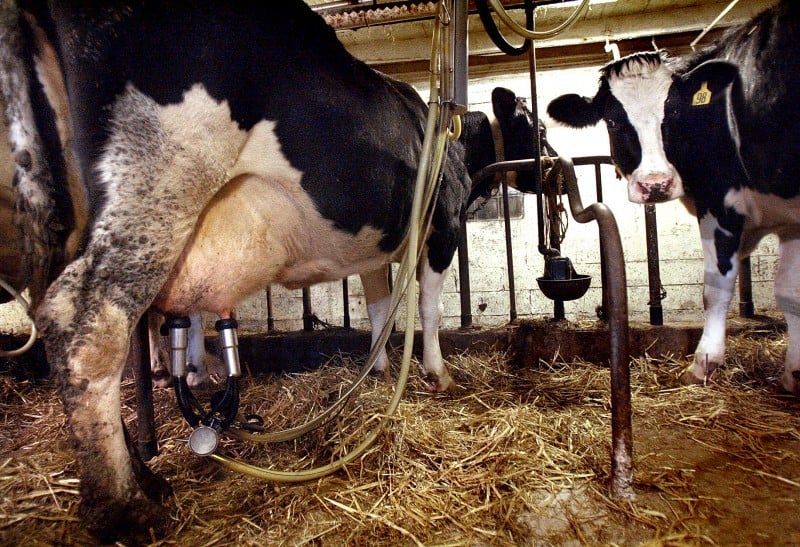 A specialist with the state's top agricultural agency gave organic farming in Wisconsin a strong review in light of a federal survey that shows a reduction in certified organic farms as well as organic milk production and sales in Wisconsin.
But the survey didn't compare apples to apples. Just 75 percent of the potential certified organic farms in the state participated in the 2011 survey versus 89 percent that participated in 2007, said NASS research analyst Audra Hubbell.
Laura Paine, organic and grazing specialist for the state Department of Agriculture, Trade and Consumer Protection, said she has data to prove there are 1,100 to 1,200 certified organic farms in the state and at least half of them are organic dairy operations.
Overall, Paine said the survey showed that Wisconsin continues to be one of the strongest organic farming states in the country.
Even though its total sales stayed about the same as 2007 at $132 million, the survey counted sales from 870 organic farms in 2011 versus 994 in 2007. The survey counted organic milk sales from 394 farms in 2011 compared to 479 in 2007.
"It's still a quite a small sector within Wisconsin agriculture as a whole, but it's an important one with the growth in sales of organic products," Paine said. "We're in a position where this could be a really important sector in Wisconsin, too."
The new survey showed that Wisconsin remains second in the nation behind California (1,898) for the most certified organic farms overall. Besides organic farms with milk production, it remained the national leader in organic farms with pasture and beef cows as well as organic farms producing chicken eggs, corn for grain and livestock and livestock products.
Wisconsin also was ranked second or third in eight other categories and made significant improvements in sales of organic fruits and vegetables like tomatoes, sweet corn and fresh herbs.