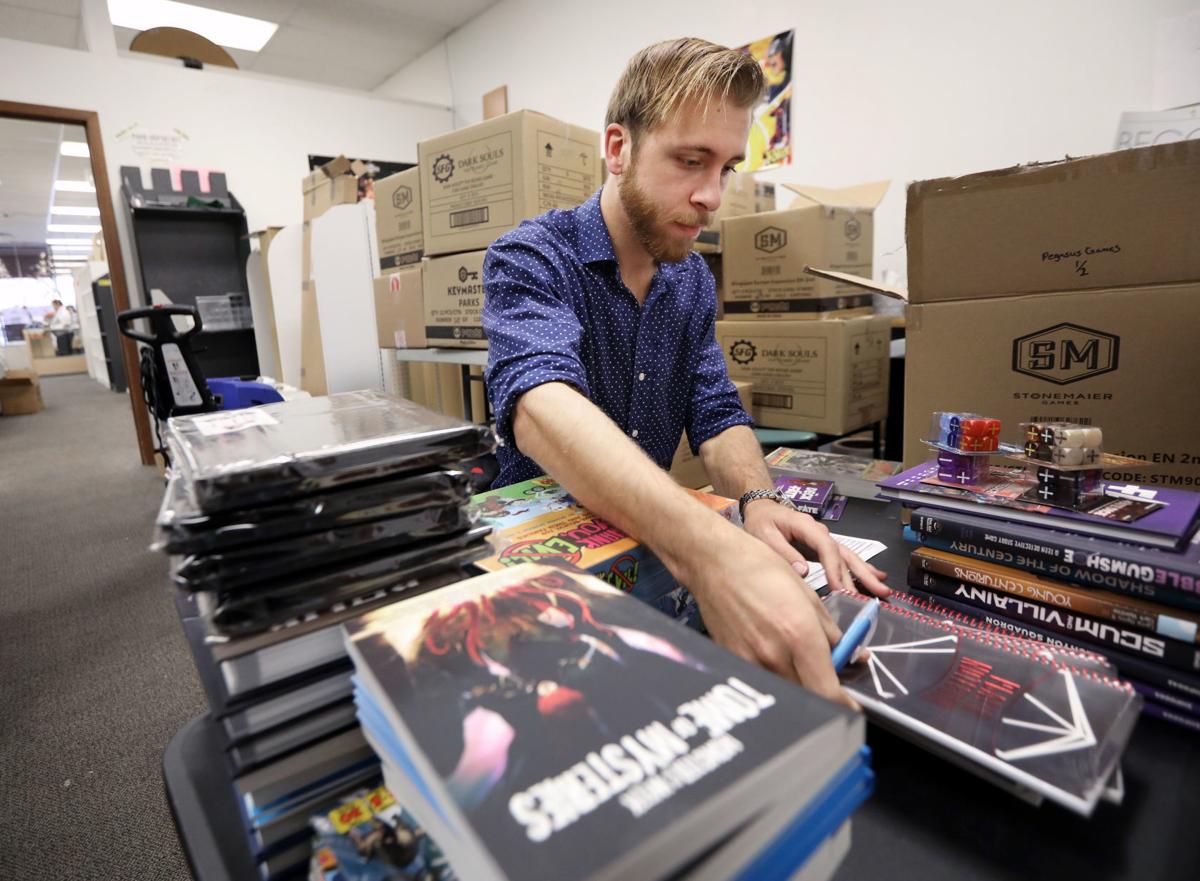 Two dedicated gamers will reopen Pegasus Games on Black Friday, following the store's closure earlier this month.
The 39-year-old gaming store, 6640 Odana Road in the Market Square Shopping Center, closed after its owners couldn't find a buyer, but Patrick Shultz and Denis Zdanovsky decided they wouldn't let the store close for good.
"It almost seems like letting something as important and historic as Pegasus die is a crime," Shultz said.
Shultz has a business background managing various areas of resorts, and Zdanovsky has a long history with Pegasus.
As a Memorial High School student, Zdanovsky spent many days at nearby Pegasus playing tabletop games including Magic: The Gathering, Warhammer and Dungeons & Dragons.
Zdanovsky even got his first job at Pegasus Games, he said.
"This had been not just a part of my childhood, but many of my relationships, my friendships were formed here," Zdanovsky said. "I couldn't let it die."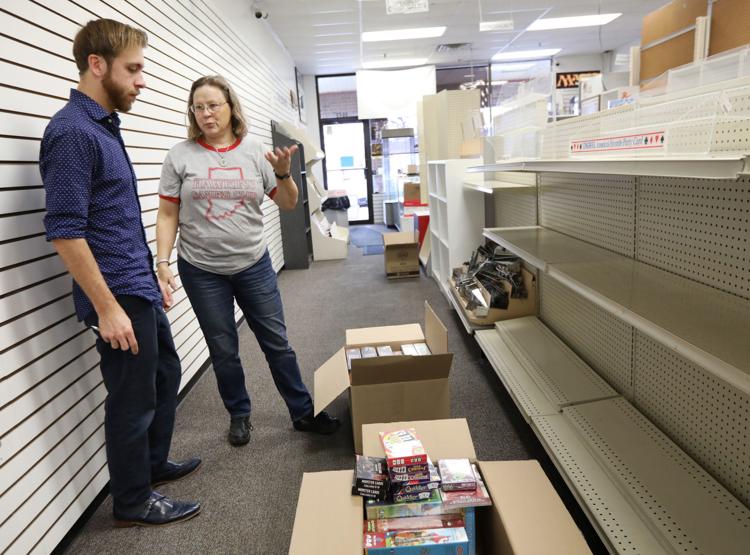 After months of trying to sell the store, co-owner and longtime manager Lory Aitken announced the store would close Nov. 17. Shultz and Zdanovsky put in a purchase offer Nov. 16, she said.
Shultz and Zdanovsky hope to build upon Pegasus' history as a place to not just buy games, but to play and make friends as well, they said.
"I would love to see the gaming community grow," Zdanovsky said. "For Pegasus to be the place people go to game."
Shultz said while it's important for customers to leave satisfied, he also wants people to smile just by walking through the door.
"Knowing that they're happy just to be here would make me happy," Shultz said.
Tabletop games at Pegasus bring people together, Zdanovsky said, in a way that video games often don't. Most video games today are meant to be played alone. Some have online multi-player components, but with tabletop games, you're always playing with others in the same space and building a sense of friendship and community.
Black Friday tradition
Shultz and Zdanovsky announced the reopening of the store on Facebook Tuesday evening with a photo reading "Pegasus Games flies again."
On Wednesday, Shultz, Zdanovsky and former-owner Aitken worked to restock shelves ahead of Black Friday, an annual celebration for the store. Called the "We're-up-so-early-we're-still-in-our-PJs sale," the store opens at 6 a.m., and employees wear pajamas to work.
From 6 a.m. to 10 a.m., attendees can get 10% off any game or 20% off any game if they're in their pajamas — excluding new games.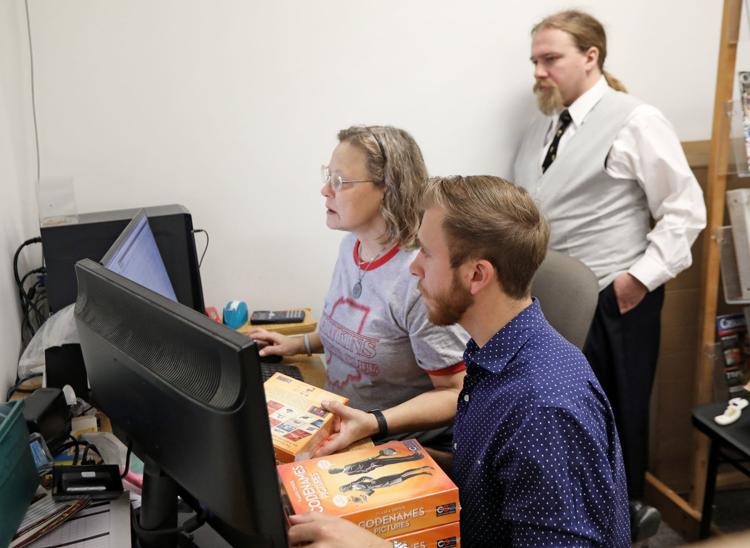 Ownership of Pegasus Games won't officially be transferred to Shultz and Zdanovsky until Sunday, but Aitken said she and the new owners didn't want people to miss out on the annual tradition.
Almost the entire inventory of the store was sold before its Nov. 17 closing date, so Shultz and Zdanovsky faced a tight turnaround to restock ahead of the reopening. Shultz said they contacted many of the local game suppliers to get orders in the store.
"We will indeed have shelves full of games," Shultz said.
The business news you need
With a weekly newsletter looking back at local history.